Nevada gaming regulators study changes to sports betting rules
Updated October 16, 2018 - 6:26 pm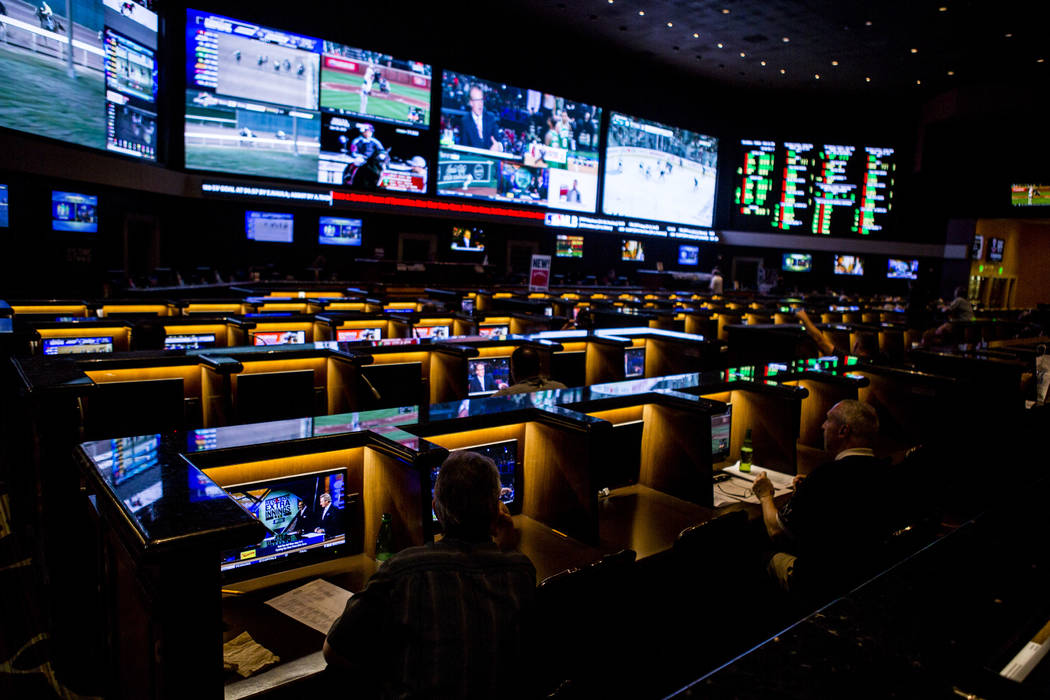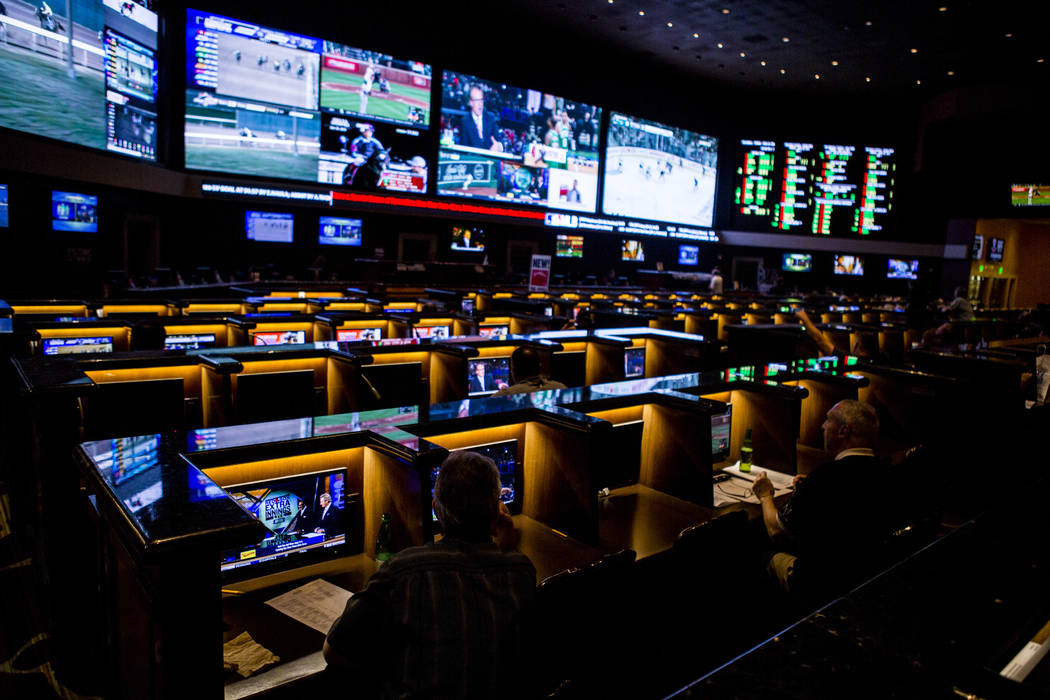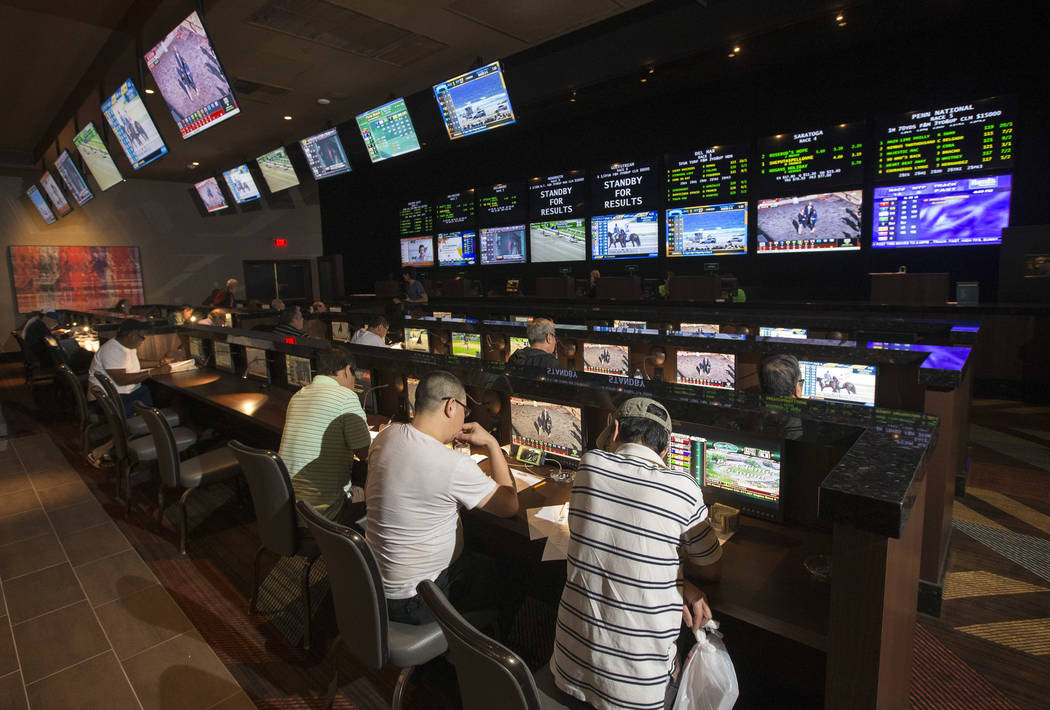 The state Gaming Control Board is on the verge of allowing bettors from out of state to place sports wagers in Nevada sportsbooks — if the federal government and other state governments will permit it.
The board on Tuesday launched efforts to upgrade regulations of Nevada's sports wagering industry in the wake of new competition from at least five other states. New Mexico on Tuesday became the sixth state to offer legal sports betting at a tribal casino near Albuquerque, joining New Jersey, Delaware, Mississippi, West Virginia, and Nevada.
Ten gaming industry representatives provided testimony on proposed amendments to four regulations, including Regulation 22, which guides the operation of race books and sports pools.
Among the changes under consideration are:
— Altering an existing regulation that prohibits race and sportsbooks from taking wagers from out of state. A proposed amendment would add, "unless such wagers are legal in the jurisdiction from which they originate and federal law allows such wagers … "
— Removing a requirement that a player registering for an interactive gaming account submit a Social Security number; instead a player would be required to provide just the last four digits of the number.
— Adding a requirement that sportsbooks honor winning betting tickets for a year after the conclusion of an event instead of 30 days. Many sportsbooks have policies enabling payment beyond the 30-day minimum requirement.
Remote registration
Representatives of MGM Resorts International, Caesars Entertainment Inc. and Wynn Resorts Ltd. also asked regulators to draft rules allowing players to register for gaming accounts without being physically present at the casino, a practice allowed under New Jersey's new legal sports-betting rules.
Industry leaders in New Jersey said revenue generated in September by betting sports remotely surpassed bets placed in casinos.
Control Board Chairwoman Becky Harris said she is interested in considering the proposal for remote account registration. She added that any recommendation from the board would require a majority board vote before it could be forwarded to the Nevada Gaming Commission for consideration.
The proposed amendments also clarify other types of bets sportsbooks are allowed to take. Regulations would enable the Control Board chair to authorize wagering on events after an applicant provides a full description of the event, how it would be supervised and whether integrity measures are in place.
Betting on the Oscars
Scott Nielson, representing the Nevada Resort Association, encouraged the board to consider establishing a list of events that could regularly be considered for wagers, such as the outcome of entertainment awards shows, just as bets on the winners of post-season sports honors are already allowed.
"Things like MVP awards, the draft, draft position, the Heisman trophy, for example, those are some things that are on that list currently," Nielson said.
"But the process for determining how that contest or other events are conducted and awarded is well-known and fairly well recognized, so the board would be comfortable creating a second list and that would be things like the Academy Awards, Emmys, Grammys, those types of things that we think might provide an interesting wager for some people," he said.
"But those are the types of things that we're looking at. Perhaps the winner of 'The Voice' and some of these other types of contests in popular culture, but we feel comfortable with the way those are conducted and a licensee would not have to come forward and go through those rules and establish that process."
One item that would continue to be banned from betting: election outcomes. The proposed amendment continues to prohibit "the outcome of any election for any public office both within and without the state of Nevada."
Harris said the board would evaluate the testimony provided in the hearing and may modify the amendments for reconsideration within a few weeks.
Contact Richard N. Velotta at rvelotta@reviewjournal.com or 702-477-3893. Follow @RickVelotta on Twitter.
https://gaming.nv.gov/modules/showdocument.aspx?documentid=13697
https://gaming.nv.gov/modules/showdocument.aspx?documentid=13699
https://gaming.nv.gov/modules/showdocument.aspx?documentid=13702
https://gaming.nv.gov/modules/showdocument.aspx?documentid=13703