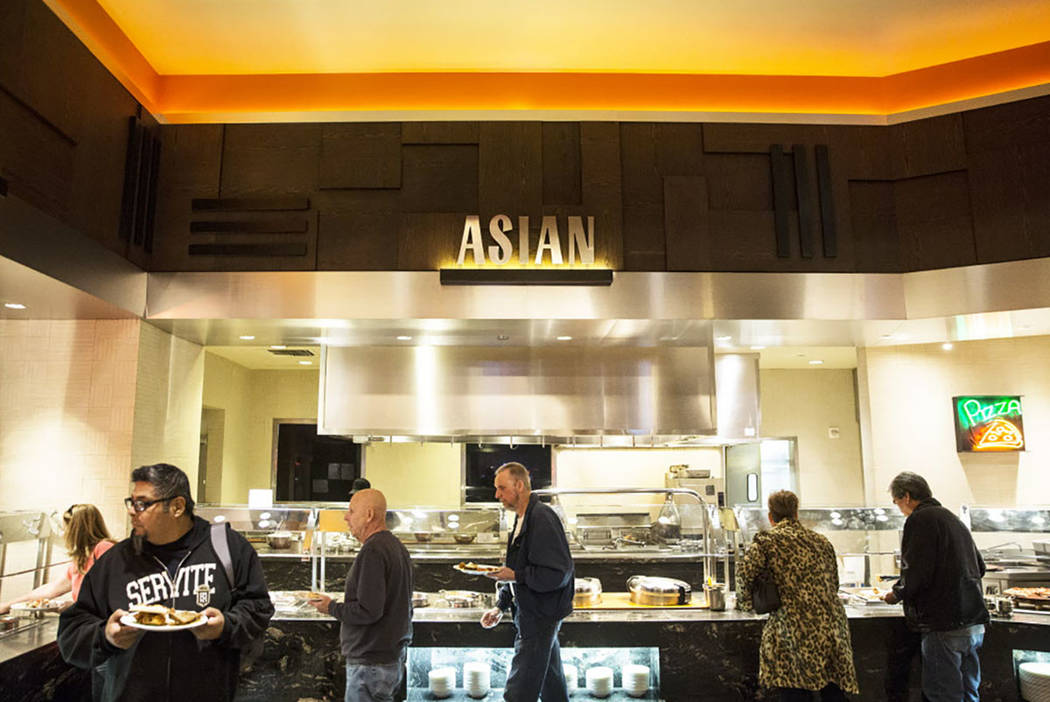 A small Reno restaurant's use of the name Feast gave Station Casinos Inc. heartburn.
Now, owners of the restaurant have agreed to comply with the Las Vegas company's cease-and-desist demand that will likely cost the restaurant owners thousands of dollars.
Station, which has seven Feast Buffet food outlets in its Southern Nevada casino empire, two years ago sent the letter to Feast on midtown Reno's Virginia Street demanding that owners change the name in what's regarded as a straightforward federal copyright infringement complaint.
The restaurant owners agreed last month to make the change.
"At least they were pretty nice about it," said Ken Long, whose family owns Feast. "They agreed to give us until June to make the change so that we don't get hit with all these expenses at the same time."
Long said he hasn't estimated the cost of changing the name, but among the expenses will be revamping all signage, menus and uniforms as well as changing business and liquor licenses, advertising and the restaurant's online presence.
The Feasts are different in many ways.
The Station versions are large buffets within their casinos with all-you-can-eat food stations featuring salads, entrees and desserts categorized by food types like Chinese, Italian and barbecue.
The Reno restaurant menu features a variety of appetizers, soups, salads and entrees that include rack of lamb, broasted rabbit, wild boar ribs and elk steak.
Long said he wasn't sure why Station demanded the name change when it did, but the request was made just before the time Station acquired eight acres near the Reno-Sparks Convention Center just off Virginia Street and said it eventually would develop a property there with an 84,000-square-foot casino and entertainment area and 24-hour bistro-style cafe.
Station's plans in Reno have been dormant since they were announced in July 2016.
Station officials declined a request for an interview and did not share the cease-and-desist demand it sent.
Long said the restaurant is conducting a contest for customers to come up with a new name.
"We've been getting some pretty good action with some funny and clever names," he said, adding that a new name would likely be chosen within a few weeks.
He said at first his family was intimidated by Station, but once the two sides talked about the company's concerns, "they really seemed to understand our situation and gave us time to make the changes.
"Who knows," Long said. "Maybe when they come to town some of their executives will come over and have dinner here."
Contact Richard N. Velotta at rvelotta@reviewjournal.com or 702-477-3893. Follow @RickVelotta on Twitter.