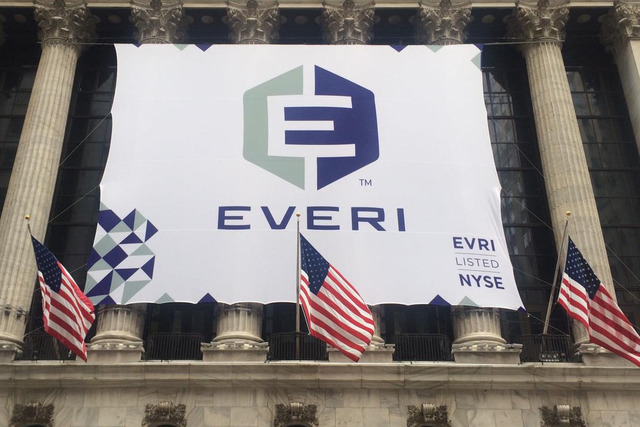 Shares of Everi Holdings, a Las Vegas-based provider of cash services to casinos, on Wednesday rose as much as 17.7 percent to an 18-month high.
The stock was among the percentage gainers on the New York Stock Exchange.
It closed at $7.03, up 97 cents, or 16.01 percent.
Everi, formerly known as Global Cash Access, beat analysts' estimates for first-quarter revenue, helped by strong performance in both segments. Its payments segment benefited from deals with recently opened casinos, while its games business was helped by new products.
The company agreed to buy Austin, Texas-based casino-games maker Multimedia Games Holding Co. for $1.12 billion in cash in 2014.
Everi also reported a first-quarter loss that was smaller than expected.
Telsey Advisory analyst David Katz wrote in a note to investors that introduction of new for-sale games should accelerate into 2017 as trials and approvals are completed. Telsey Advisory raised its target price for the stock to $8 from $6.
All three brokerages covering the stock rate it "buy" or higher with a median target prices of $8. Up to Tuesday's close, the stock had risen 312 percent in the last 12 months.