SLS Las Vegas suffers $38.7 million net loss in third quarter
November 13, 2015 - 4:12 pm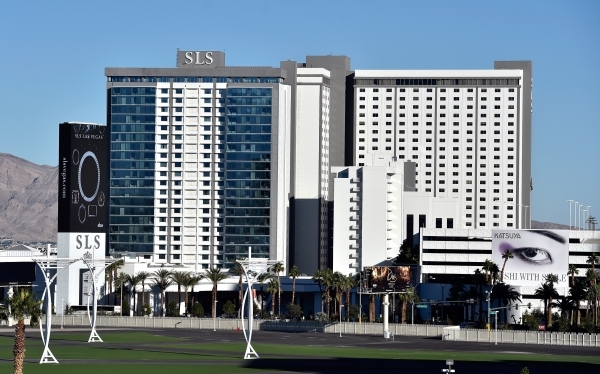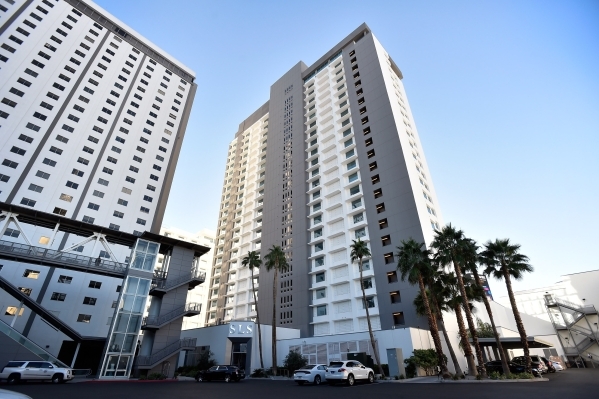 SLS Las Vegas lost $38.7 million in the third quarter and has lost more than $122.7 million in the first nine months of the year, according to a securities filing Friday.
There was a bright spot from the raw financial numbers for the Strip resort, which is owned by Stockbridge Capital Partners. The loss for the quarter that ended Sept. 30 was less than the $45.8 million SLS lost in the same quarter a year ago, which took in just five weeks of operations.
The report was filed with the Securities and Exchange Commission. Stockbridge and SLS did not provide any commentary beyond the filing.
During the quarter, Stockbridge made capital contributions to the SLS totaling $31.1 million. For the year, Stockbridge has contributed almost $59.3 million to the resort's operations.
The SLS Las Vegas said its total revenue for the quarter was almost $33.6 million, which included $9.9 million in casino revenue, $12.3 million in hotel revenue and $13.6 million in restaurant revenue.
On Monday, SLS announced that lodging giant Starwood Resorts Worldwide will take over the property's Lux tower and convert the building's 289 rooms into the W Las Vegas, which will open by September.
The deal was viewed as a move that could help lift the financial profile of both the resort and its North Strip neighborhood.
SLS Las Vegas ended its association with Hilton Worldwide Holdings Inc., removing the resort from the Curio collection.
W Las Vegas will be managed by Starwood while SLS Las Vegas will continue to operate and manage the rest of the property, including 1,324 rooms in the World and Story hotel towers, the casino, restaurants and nightlife venues.
SLS Las Vegas has suffered because of its location on the north end of the Strip, next to the empty former Wet 'n Wild site, the shuttered Fontainebleau project and the recently closed Riviera, which is expected to be demolished early next year.
SLS President Scott Kreeger has said Stockbridge is "committed to the make the property better" and the deal with Starwood "is a testament to that commitment."
Last week, Nevada gaming regulators gave Stockbridge, which owned 90 percent of the resort, initial approval to acquire the 10 percent stake held by Sam Nazarian through his Los Angeles-based SBE Entertainment. Nazarian was considered the visionary behind the SLS Las Vegas, having led the purchase of the Sahara in 2007 and overseeing the redesign.
Under terms of the agreement, Stockbridge will pay a licensing fee to SBE for the SLS name and the property's restaurant brands that are owned by the company. The deal will be considered by the Nevada Gaming Commission Thursday for final approval.
SLS Las Vegas is a $415 million renovation of the Sahara, which closed in 2011.
Contact reporter Howard Stutz at hstutz@reviewjournal.com or 702-477-3871. Find him on Twitter: @howardstutz