Thousands of Las Vegas Strip hotel rooms getting major upgrades — PHOTOS
November 2, 2017 - 5:09 pm
Updated November 2, 2017 - 10:41 pm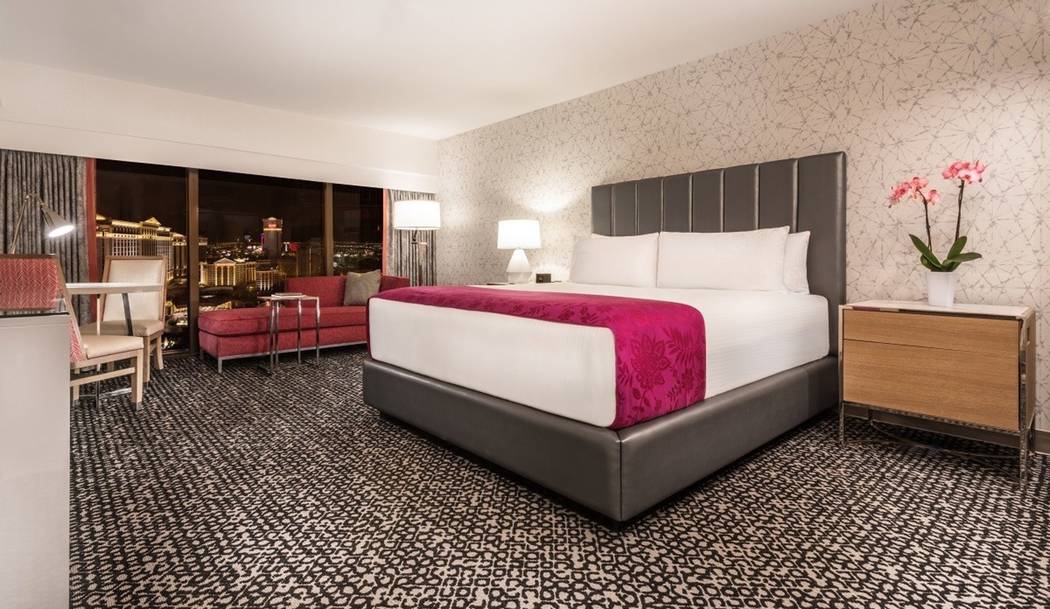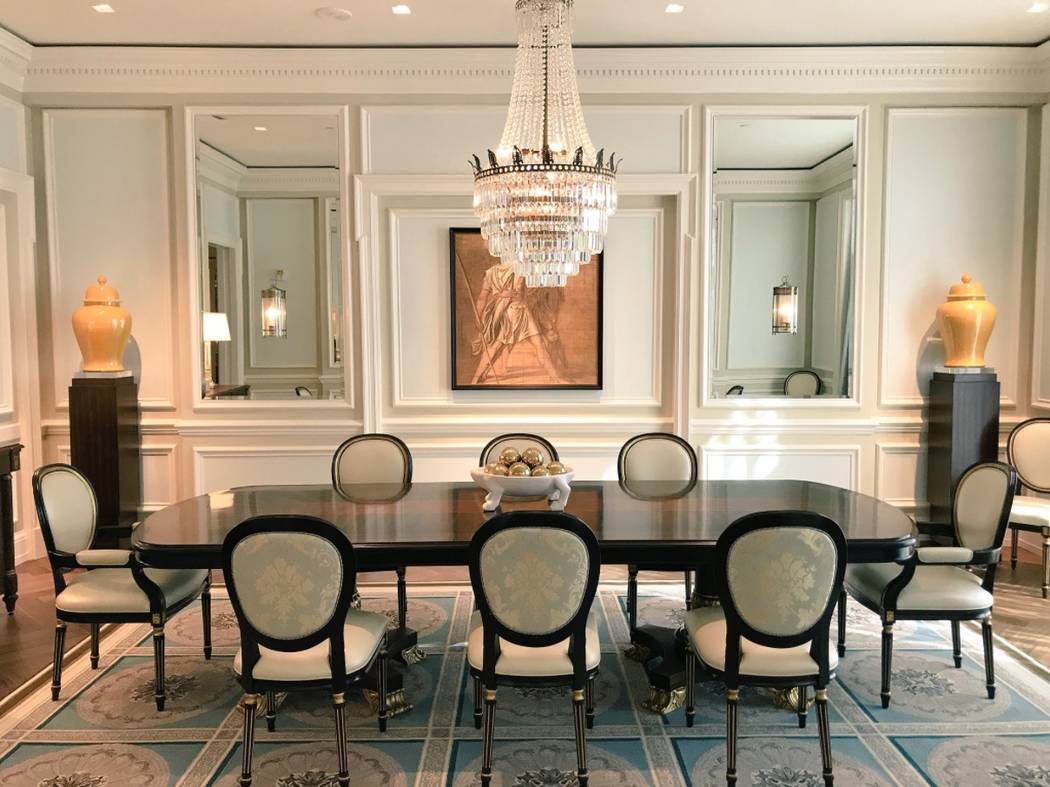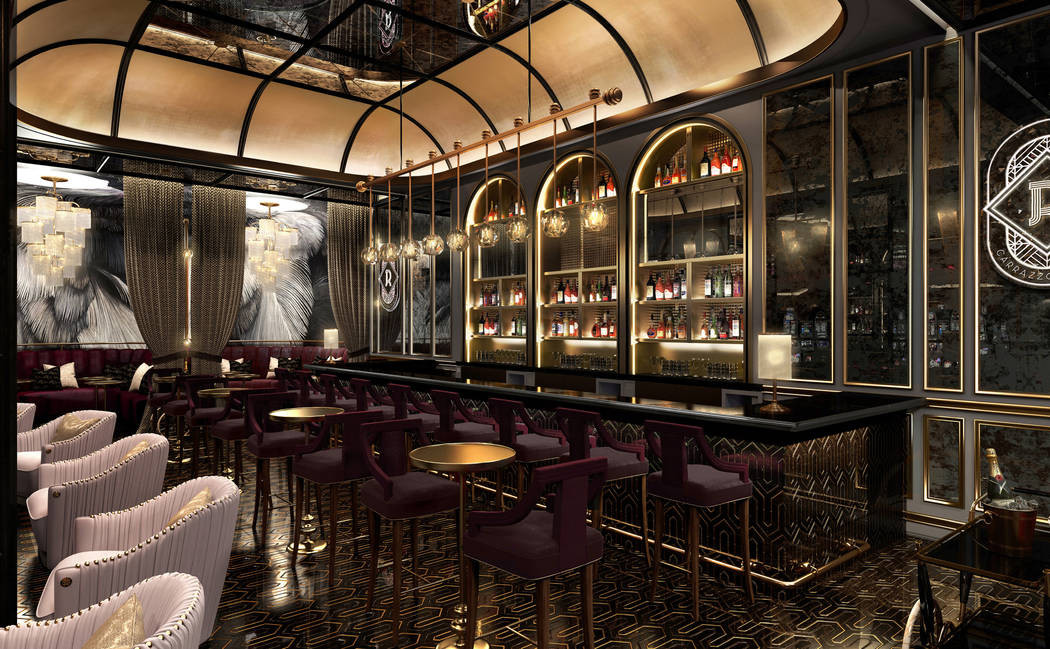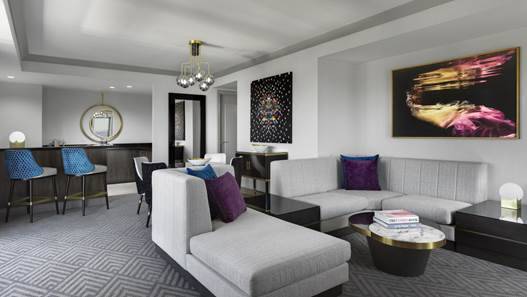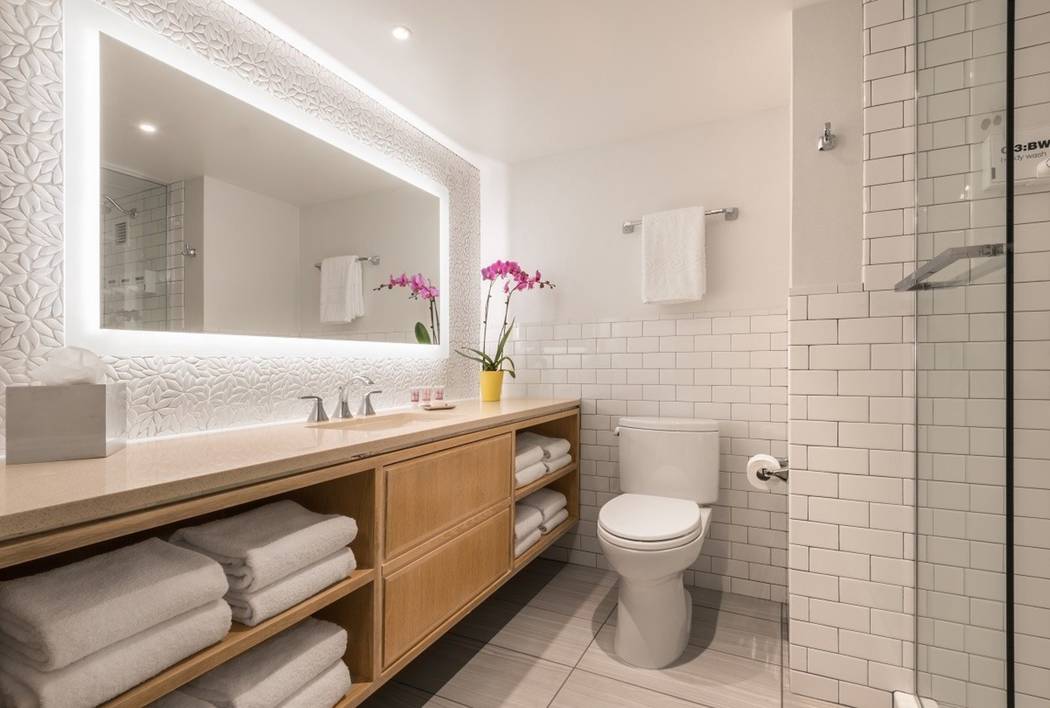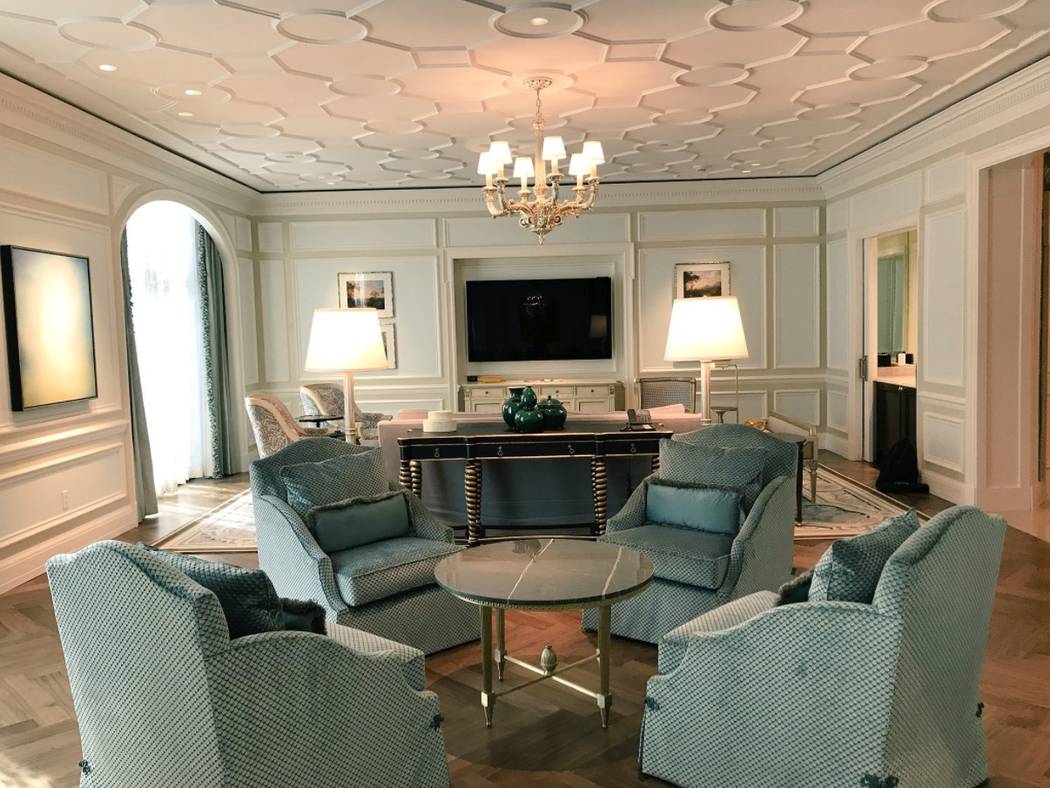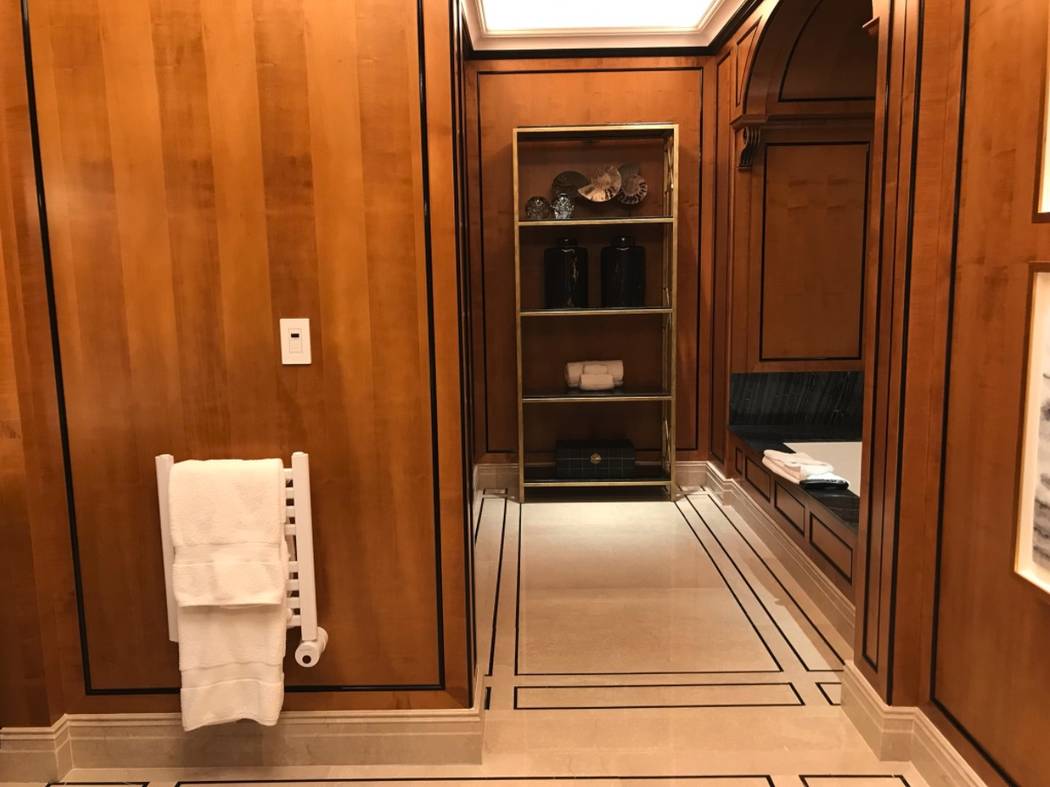 It might be more difficult to sense the fragrances emanating from casinos as you walk the Strip.
The reason? Fresh paint.
Strip casino owners might not be building new properties and adding rooms on Las Vegas Boulevard, but they are renovating them at a pace reminiscent of boom years.
At least eight Strip hotels are undergoing large-scale room upgrades this year with total investment approaching half a billion dollars. The investment tally does not include upgrades to gaming floor areas and amenities.
About 9,000 rooms are expected to be refreshed just in 2017, a pace of nearly 25 a day. There are more than 86,000 rooms on the Strip, according to the Las Vegas Convention and Visitors Authority.
Major resorts involved
Rooms at Monte Carlo, Caesars Palace, Flamingo, Planet Hollywood Resort, The Cosmopolitan of Las Vegas, Harrah's, Bally's and Palazzo have been — or are being — refurbished this year.
Caesars Entertainment Corp. is driving the overall boom, investing about $350 million to upgrade about 4,500 rooms this year at the Flamingo, Bally's, Planet Hollywood, and Caesars Palace, according to a company presentation and report by Oppenheimer.
Caesars Palace announced last week it completed renovation of 1,181 rooms at its Palace Tower. The upgrade cost more than $100 million, the company said in a statement.
The Cosmopolitan is investing approximately $150 million to upgrade 2,800 rooms through 2018. That project started in early summer.
The Palazzo has confirmed it is enhancing its rooms for the first time since opening its doors nearly 10 years ago.
The Palazzo will finish upgrading all 2,876 rooms by January, said Lisa Marchese, chief marketing officer. While the property is not disclosing the size of the investment, Strip comparisons would suggest it is at least $100 million.
The mass upgrades come as Strip occupancy and room rates continue to rise, giving operators more financial firepower to reinvest in their properties. Caesars' room splurge comes amid its exit from bankruptcy.
"It is a competitive market, and the room product is clearly a key element in attracting visitors,'' said John Decree, an analyst at Union Gaming in Las Vegas. "For many hotels, it's about time plus the (financial) returns are there.''
Strip occupancy has averaged nearly 92 percent this year through August with the average daily rate up 4.3 percent over the first eight months to $127.70.
The upgrades will enable the hotels to charge more per room and potentially keep customers engaged, said Mehmet Erdem, a hospitality professor at UNLV's College of Hotel Administration.
"It's all about revenue per available room and total spend per guest,'' Erdem said. "An upgrade to rooms and service tends to get people to pay more and stay on property. But the visual look and feel of the renovation has to be good.''
Caesars will be able to charge $20 to $40 more per renovated room per night, according to the Oppenheimer report. Caesars management said Wednesday during their earnings call that it will require more loyalty points to get the renovated rooms for free.
Palazzo upgrade
The Palazzo, which opened its doors in the final days of 2007, launched its upgrade late last year.
Rooms and hallways in the 50-story luxury hotel will receive a brighter finishing, a trend visible in other Strip hotel upgrades. The rooms will receive new furniture, wall coverings, carpets and beds. The suites will be designed to have a more residential feel, said Marchese.
"Every brand and every resort is trying to make sure they are constantly refreshing the guest experience to stay relevant,'' she said. "There is such a density of hotels here that you have to compete for every dollar.''
The Palazzo renovation will also touch the gaming floor, which will receive dark blue carpeting, new column facades and a third bar. Laguna Champagne Bar has been permanently closed to make way for the floor renovations while Fusion will get a face-lift and possibly new name.
A new bar called Rosina with an old New York City-style design will open in December. The third bar, yet to be named, will open next year. Palazzo aims to make the bars destination locations in their own right, Marchese said.
"What matters to a luxury customer has changed over the last five to 10 years,'' she said, describing the idea behind the renovations. "In the past it was more about exclusivity. Now, it's about the consumption of experiences.''
The renovation of the Palazzo casino floor and bars is expected to finish in May. The number of games on the floor will remain the same, but the layout will change to reduce wide spaces and create a more dynamic atmosphere, she said.
Separately, Wynn Las Vegas will complete an extensive upgrade to soft goods such as drapes and carpets to Tower Suite rooms in 2018, said Michael Weaver, chief marketing officer.
The Review-Journal is owned by the family of Las Vegas Sands Corp. Chairman and CEO Sheldon Adelson. Sands owns the Palazzo.
Contact Todd Prince at 702-383-0386 or tprince@reviewjournal.com. Follow @toddprincetv on Twitter.