Video gamers seen as big business opportunity for casinos
September 29, 2016 - 9:56 am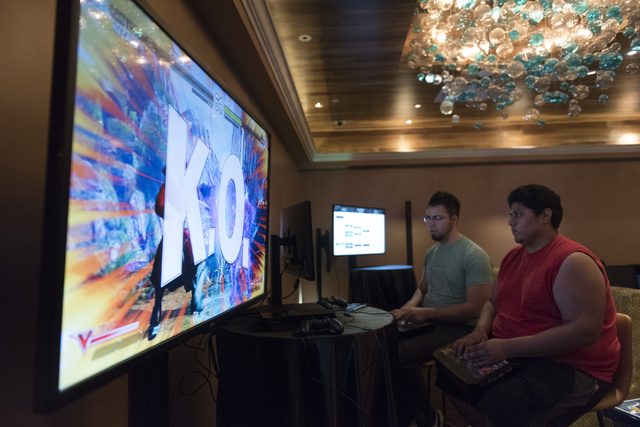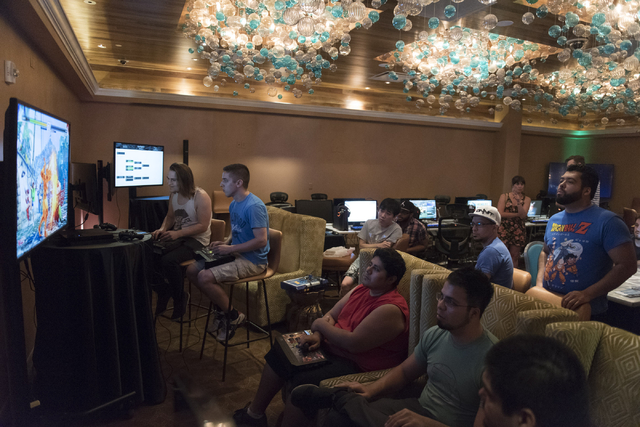 Gamers are poised to be the next big business opportunity for casinos.
"There's an overriding stereotype that gamers are teenagers in their parents' basement eating Doritos and drinking Mountain Dew. While that's true for a certain part of the demographic, that was 20 years ago. We've all grown up but we still love playing video games," said Blaine Graboyes, co-founder and CEO of GameCo Inc., creator of the world's first skill-based video game gambling machines.
Garaboyes told a crowd of about 130 Wednesday during a Global Gaming Expo panel discussion that casinos need to see gamers as a long-term investment.
"Get experience, talk to gamers, move beyond stereotypes and more than anything you have to make an investment and commitment in the space," he said.
That physical "space" can include viewing lounges, venues for open tournament competitions and other gamer-oriented amenities, like mid-scale dining options.
Only a portion of the e-sports audience is looking for the high-end nightclub, bar or restaurant experience, he said.
Rahul Sood, the CEO of Unikrn, a Seattle-based e-sports startup, said casino operators need to authentically understand how to relate to gamers, and then how to monetize their interests.
"People who bet on e-sports or are interested in e-sports are interested in immediate gratification, they love bragging rights, they like to be in competitions," Sood said. "If the customer feels like they're coming to an environment they are invited, where they can spend that time, where they feel comfortable they will start playing and they will start spending money."
Gamers may be more interested in buying T-shirts and other e-sports paraphernalia than spending money on high-end food options, he said.
Chris Grove, the owner of iGaming consultancy GroveIG, a Senior Consultant for Eilers Research and publisher of two trade publications, OnlinePokerReport.com and LegalSportsReport.com, said casino operators underestimate the potential for gamers to engage in gambling.
E-sports fans are two times as likely to have gambled online compared with a typical consumer, Grove said, adding that 60 percent of U.S. e-sports fans use fantasy or betting sites.
A.G. Burnett, chairman of the Nevada Gaming Control Board, said 2017 will be the year for e-sports, but from a regulatory perspective he sees e-sports having to meet the same level of integrity surrounding an NFL game or Major League Baseball game, which is incumbent upon the industry, he said.
"The last thing we want is some one who is able to do a scam, or the inability to go after a bad actor," Burnett said.
E-sports seems to have a bright future in Nevada, though panelists cautioned that casinos have their work cut out for them to woo and maintain the gamer gambler.
"What we have found is that the current slot product simply does not appeal (to gamers)," said Seth Schorr, chairman of Downtown Grand. "Just taking 'Call of Duty' and sticking on a slot machine will not do anything."
Contact Nicole Raz at nraz@reviewjournal.com or 702-380-4512. Follow @JournalistNikki on Twitter.