City of Las Vegas hosts Dell, courts techies
February 22, 2017 - 5:22 pm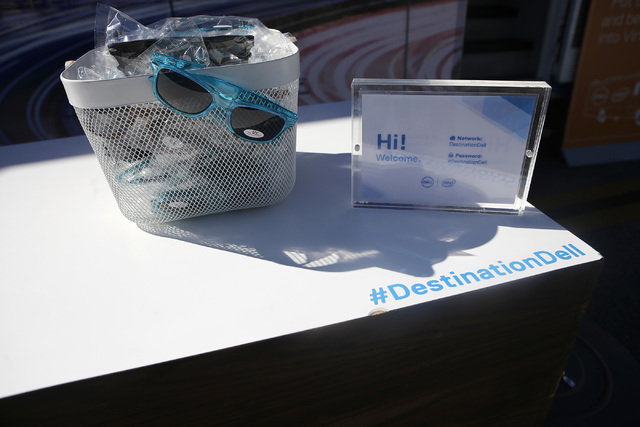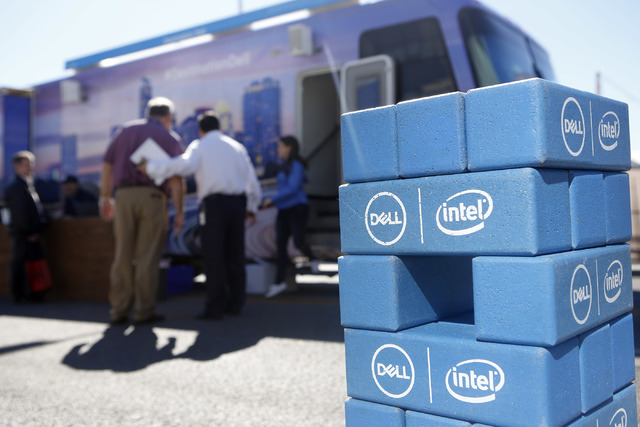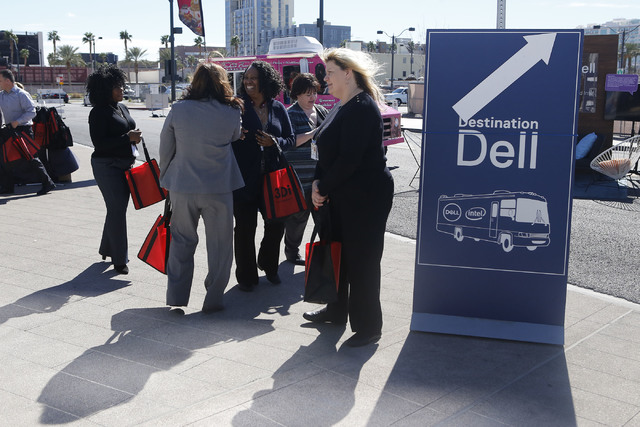 A crowd of about 300 techies stopped by Las Vegas City Hall Wednesday to see what a local tech expert dubbed "a food truck for technology."
Dell and Intel currently have a bus touring the western half of the country, stopping in 17 cities to showcase the latest technology in laptops, virtual reality and other technologies, which they say will equip the "workplace of the future."
Las Vegas is stop number 13.
"Originally the event was just Dell coming to Las Vegas to do their destination tour stop, but we added some additional partners to it to give it a little flare to the downtown area," said Michael Sherwood, the city of Las Vegas' director of information technology.
Sherwood said he invited the city's regional partners and their IT professionals as well as some of the city's vendors to host booths around the bus, including local IT companies DynTek, 3Di Systems and Link Technologies.
"It's a great way for the IT community to be involved in technology and see what's out there," Sherwood said, adding that hosting the Dell stop is an example of how the city is promoting technology, "and really trying to unify the Valley, technology wise."
As the city works to become an innovation hub and a leader in smart city development, Sherwood said events like this tell entrepreneurs that "Vegas is ready for your technology company."
Debbie Banko, CEO of Link Technologies, said the event is also a good platform to get the word out that Vegas' IT world is hiring.
"The job situation is picking up," Banko said. "We have a lot of work and we can find people a job."
Banko said she feels even more jobs in technology will open up in the near future because of President Donald Trump's foreign policy.
Administration officials have discussed overhauling the H-1B work-visa program that U.S.-based technology companies have long used to employ foreign engineering and tech talent.
"Some companies are starting to see they need to establish more of a permanent type of employee base," she said.
Contact Nicole Raz at nraz@reviewjournal.com or 702-380-4512. Follow @JournalistNikki on Twitter.