Clark County commissioners argue over money-losing Cashman Stadium
February 2, 2016 - 3:53 pm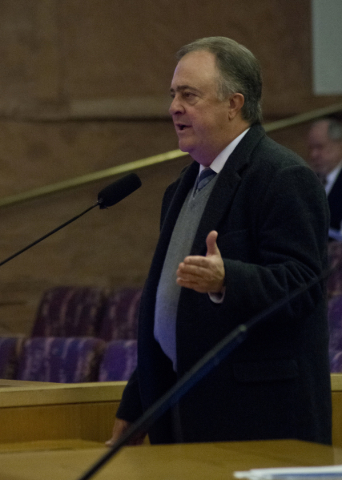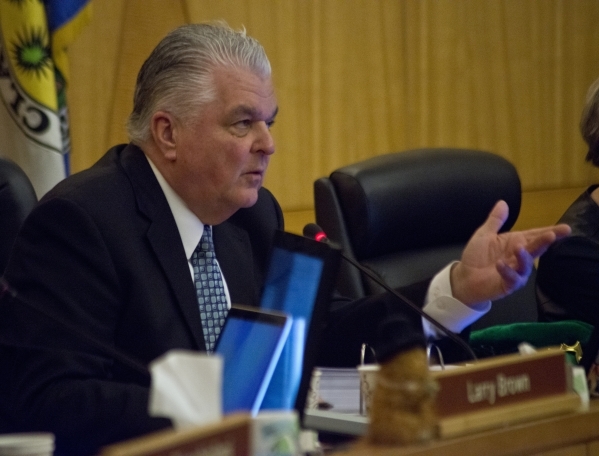 Poor sewage-stained Cashman Stadium in downtown Las Vegas.
The 33-year-old home of the National League champion New York Mets' Triple A baseball club surfaced Tuesday morning as a topic at a Clark County Commission meeting.
It all began simple enough with LVCVA CEO Rossi Ralenkotter spending 15 minutes on a routine, just-the-facts presentation about the Las Vegas 51s ballpark, with the headline news being that the Las Vegas Convention and Visitors Authority is losing more than $5 million annually on managing Cashman Center.
County Commissioner Susan Brager had invited Ralenkotter to present because she recently saw the LVCVA executive make the same presentation, and she was upset that more than $5 million was being lost every year on running Cashman.
The 51s have a lease with the LVCVA to play at the ball yard until 2022, and they can leave with two years notice. Sewage in the 51s dugout at a ballgame in August gave the ballpark some smelly publicity from Las Vegas to New York. At least a half-dozen Mets players who played in the 2015 World Series are 51s alums. But what ensued for 45 minutes after the Ralenkotter slide show was nothing more than a mini-squabblefest, with:
— Commissioner Lawrence Weekly, who is the LVCVA board chairman, saying, "We have no business having the conversation with the county. I don't even understand this. It's ridiculous."
— 51s co-owner Chris Kaempfer telling commissioners, "We got to stop talking and start doing."
— 51s President Don Logan explaining that two groups would like to stage professional soccer games at Cashman and share the field with the 51s. And he noted he has made six phone calls to Las Vegas Mayor Carolyn Goodman and has not heard back from her.
— And Ralenkotter said no less than three times that there has been "misinformation" about Cashman Stadium.
Even though the LVCVA is the Cashman facility's landlord, the site would revert back to the city of Las Vegas if baseball is no longer played there. The 51s have talked about building a new ballpark on land owned by Howard Hughes Corp. in Summerlin near the Red Rock Resort. Howard Hughes is also a 51s co-owner.
Contacted after the meeting, Goodman said she doesn't remember not returning Logan's calls and said she's constantly having meetings on the topic.
Little was resolved at the commission meeting except that Ralenkotter, several county commissioners and some 51s officials want to meet along with Goodman to discuss the 51s' situation at Cashman.
Contact reporter Alan Snel at asnel@reviewjournal.com or 702-387-5273. Find him on Twitter: @BicycleManSnel