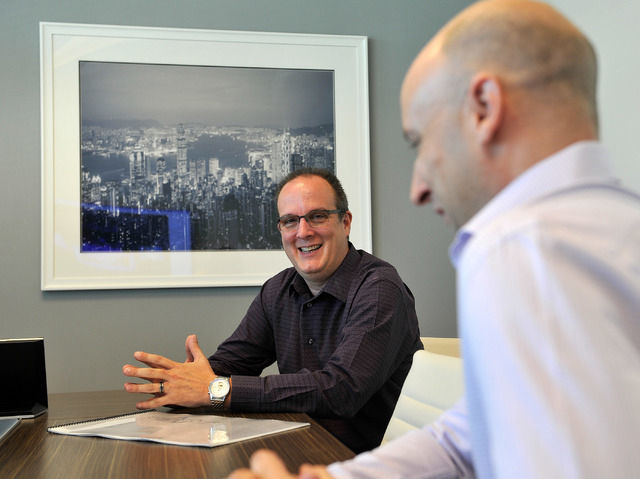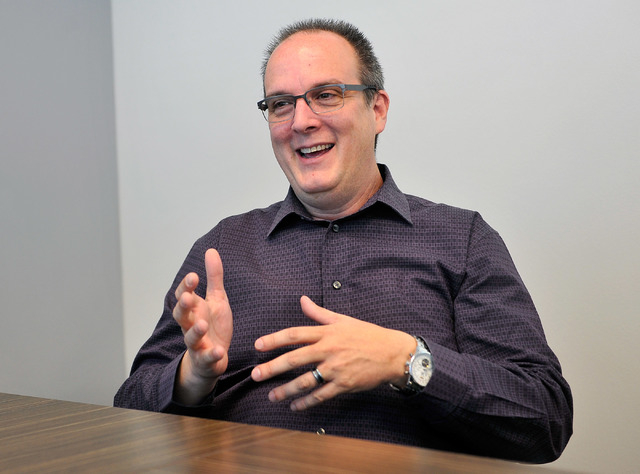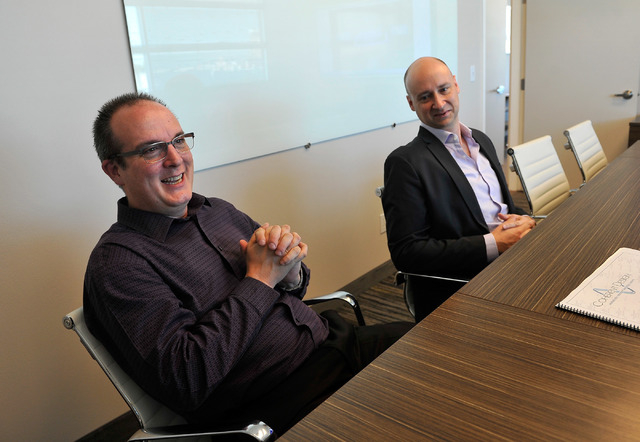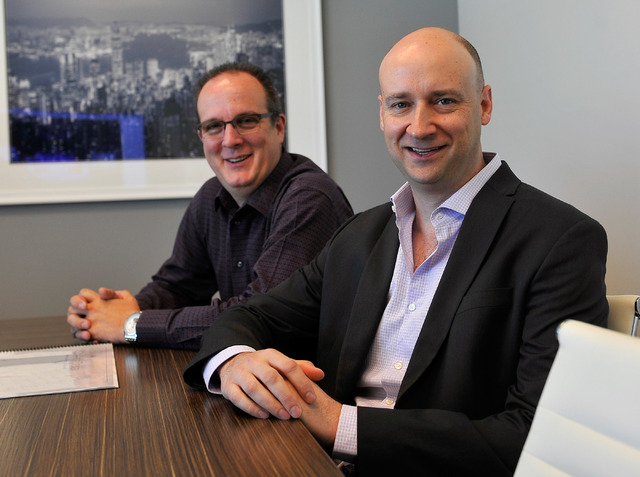 When David Starck and Kevin Potts found out that the audio-video contracting company they were working for was going bankrupt they didn't panic. They put their heads together and started their own company.
"In the back of our minds we always thought we should do something," Potts said. "The bankruptcy was facilitated by the fact that the economy went down the tubes and we had to do something."
In 2011, they opened Coherent Design, a company providing design and consulting for audio systems, acoustics, video systems, and theater consulting, which includes the design of theatrical rigging and lighting systems, on West Oquendo Road in Las Vegas.
"We spent so many years in the contracting business and saw the flaws and the problems that were being caused," Starck said. "We saw what they did wrong and knew we could do it better."
The company's projects typically include hotels, casinos, convention centers, theaters, nightclubs, concert halls, arenas and video conferencing facilities.
"We're really passionate about providing high level of detail on all drawings and producing big sets of drawings for audio and video systems," Potts said. "Not a lot of people realize someone has to do this stuff before it gets built."
Locally, the company has remodeled smart classrooms at UNLV's William S. Boyd School of Law and oversaw audio, acoustics, theatrical lighting and production video systems at The Crossing Church on West Windmill Lane.
Although Potts and Starck are based in Las Vegas, the two are always traveling to oversee other projects, which include Converse Corp. in Boston, Hotel D at City of Dreams in Macau and their most recent at The Solaire Theatre in Manila, Philippines.
"We've been involved for nearly three years and it's just now turned into carpet being installed, paint on the walls and hanging the speakers," Potts said of The Solaire Theatre. "When you put three years of your life into something, you become very passionate about it."
The Solaire Theatre, which is set to open in late November, will seat 1,760 and is designed to accommodate large Broadway shows. It also boasts an electronic acoustic system that can go from completely silent to an operatic concert hall in less than five seconds.
"The owner wanted to attract world-class theatre," Starck said. " 'Chicago' will be the first to debut there and then 'Les Misérables' next year."
Coherent Design, said Potts, was brought onto The Solaire Theatre by Aedas, an international architectural company with offices in Los Angeles.
"We're a 3-year-old startup company but we've been fortunate that we had people who worked with us in the past ask us to be involved in different projects," he said. "But a lot of it is just introducing yourself to an architect or owner."
"Once you do a good job with an architect they tend to stay with the same consultants and you're handed other projects," Starck added.
When projects end, Potts and Starck said they almost always attend grand-opening celebrations to see their vision come to light.
"We're proud parents," Potts said.
Since starting their company, Starck and Potts said staying up to speed on ever-advancing technology has been challenging.
"Keeping up with that has been tough," Starck said. "We have regular visits with manufacturers and go to conventions."
"We're always looking at other projects, which is something everybody does," Potts added. "We're always trying to find a unique way to deal with something."
Potts and Starck were traveling so much that they decided to open another office in Hong Kong nearly three years ago to be closer to their international projects.
"We saw opportunities in Asia and their economy was booming," Starck said. "We had to have a local presence there and we've since garnered other projects."
In the future, Coherent Design is looking into opening offices in Manila and New York.
"We're also looking into architectural lighting design, which is high on our priority list," Potts said. "We'd like to continue doing work all over the world."