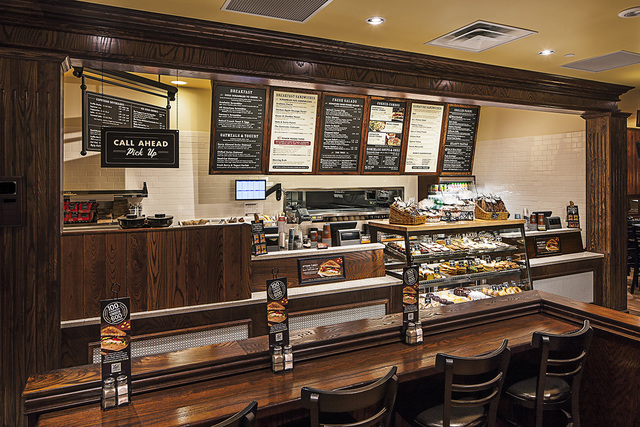 The first Corner Bakery Cafe in the Nevada expects to open in May and will employ about 65 people.
That's according to franchise owner Ali Navaie, who said the jobs at his Henderson location will include a mix of full-time and part-time workers.
Construction on the restaurant started earlier this month, and Navaie will start hiring in April, he said. Navaie also runs 13 Jack in the Box restaurants around Las Vegas and Henderson.
"It is super exciting," he said about taking on a new brand.
The cafe, part of a Texas-based chain, is at 494 N. Stephanie St., near the intersection with Warm Springs Road.
The Henderson location will offer online ordering and catering services as well, Navaie said.
The area where Corner Bakery is setting up has among the highest concentrations of retail that includes food and big-name stores in the state, said Jeff Mitchell with Virtus Commercial. Mitchell represented Corner Bakery in the deal.
That will prove useful for a brand that may be unfamiliar to locals, Mitchell said. Corner Bakery goes in front of the Stein Mart and T.J. Maxx on Stephanie Street. Between 17,000 and 32,000 cars will pass the location a day.
"The exact location was an opportunity to be on a free standing pad in front of major anchor stores," Mitchell said.
Contact Wade Tyler Millward at 702-383-4602 or wmillward@reviewjournal.com. On Twitter: @wademillward