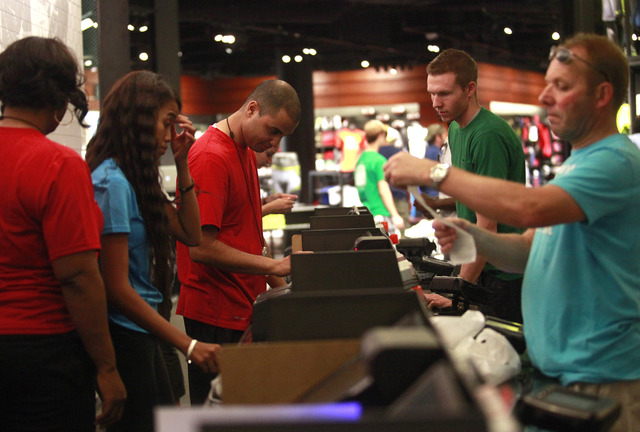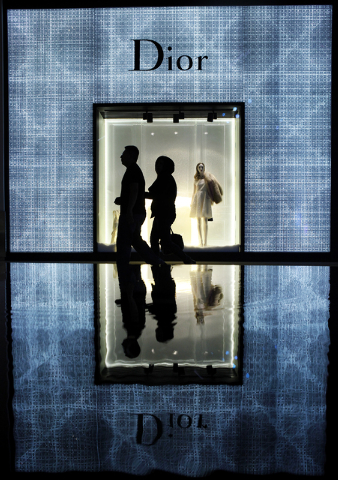 Nevada's taxable sales are creeping closer to pre-recession peaks as consumers spend more on everything from clothes to cars.
The state Department of Taxation reported Monday that Nevada's businesses sold $4.1 billion worth of goods in September, up 9 percent from $3.7 billion in September 2012. Sales were 4.4 percent below the $4.26 billion record for September, set in 2006. They were also 28.2 percent above their post-downturn low of $3.18 billion, reached in 2009.
In Clark County, sales rose even more, gaining 10.5 percent to close out September at $2.98 billion. That's just 3 percent below September's boom-era high of $3.07 billion in 2006, and 28.1 percent above the 2010 low of $2.32 billion.
Countywide increases came from spending spikes in key consumer categories.
Sales inside local bars and restaurants, which made up 30 percent of all Clark County spending in September, soared 21.4 percent. In expanding its sales by $157.9 million, to $896.5 million, the category was behind more than half of the county's $282.7 million overall yearly sales increase.
Other big sectors that saw higher sales included dealers of cars and car parts, up 7.7 percent to $287.8 million; general merchandise stores, up 4.9 percent to $252.2 million; clothing and accessories stores, up 4.4 percent to $318 million; and merchant wholesalers of durable goods such as office equipment and appliances, up 3.5 percent to $145.4 million.
Construction-related sales were essentially flat at $48.2 million, compared with $47.8 million in September 2012.
Gross revenue collections from sales and use taxes, which help fund prisons and schools, totaled $318.6 million in September, up 8.8 percent from a year ago.
Contact reporter Jennifer Robison at jrobison@reviewjournal.com. Follow @J_Robison1 on Twitter.