Deals help improve Nevada's rank in private equity listing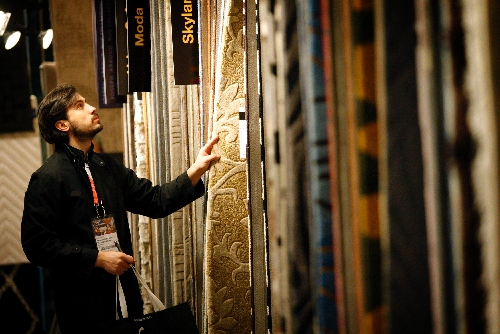 Little ol' Nevada saw some big private equity deals in 2011, and the activity landed the state among top regions for investment, a trade group says.
The Washington, D.C.-based Private Equity Growth Capital Council placed Nevada No. 14 among the states for private-equity investment. That's a high ranking for a state that's No. 35 in population. It's the second year for the council's list, which ranks only the top 20 states. Nevada wasn't on 2010's edition.
Bronwyn Bailey, vice president of research for the council, called Nevada's nearly $3.5 billion in private-equity investment "an impressive amount."
"It means there are some larger companies in Nevada that have a lot of growth potential," Bailey said. "That's why you're seeing more private-equity investment there."
Just two deals dominated the list.
Nevada's biggest private-equity investment was in broadcasting. Cumulus Media of Atlanta bought Las Vegas-based Citadel Broadcasting for $2.4 billion in March 2011. At the time of the deal, Citadel was the country's third-largest radio broadcaster and operated more than 230 radio stations nationwide, though none were in Las Vegas. After the purchase, Cumulus grew to nearly 600 stations in 120 U.S. markets.
Nevada's other big deal involved Bain Capital Partners, a private-equity firm and hot topic in the presidential campaign thanks to Republican candidate Mitt Romney's tenure there.
Bain joined with Oaktree Capital Management and Bassett Furniture Industries to form International Market Centers. The partnership plowed $1 billion into buying the World Market Center furniture mart downtown, as well as furniture showcases in High Point, N.C. International Market Centers operates the properties, which combine for nearly 11 million square feet of space.
The council reported 12 other private-equity investments in Nevada, though only three other groups provided information on their deals. Many investments were smaller, at around $4 million to $10 million. A considerable number were also in property or buildings, Bailey noted, which reflects investor sentiment that Nevada's real estate sector could be poised for growth.
Nevada's 3rd Congressional District, represented by Republican Joe Heck, also ranked No. 16 in the nation for private equity. Heck's district includes Henderson, parts of North Las Vegas, Summerlin and most of unincorporated Clark County. The International Market Centers deal was in his district.
Bailey said Nevada's private-equity showing in 2011 isn't likely to be routine. In smaller states it's not unusual for a couple of one-time big deals to briefly catapult the state into the top 20. And it's not like publicity about investments quickly draws other investors.
"It takes a while for private-equity managers to build up relationships with companies and actually decide to invest," Bailey said. "It's not something where they see a headline and respond by doing more research. They already know all of these areas. They may just happen to already be there."
Contact reporter Jennifer Robison at jrobison@reviewjournal.com or 702-380-4512. Follow @J_Robison1 on Twitter.