Disney World swaps 'Do Not Disturb' signs for 'Room Occupied' signs
December 28, 2017 - 2:35 pm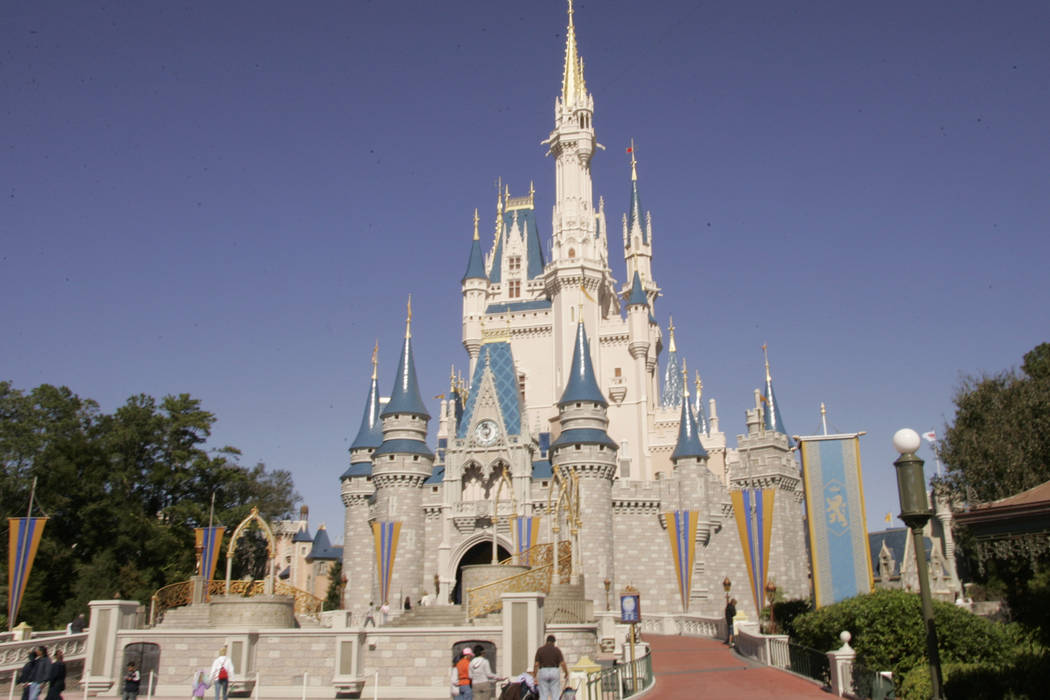 Walt Disney World swapped out its "Do Not Disturb" signs for "Room Occupied" signs last week at four of its Florida resort properties.
Jacquee Wahler, a spokeswoman for Walt Disney World, declined to comment Thursday on whether the Oct. 1 Las Vegas shooting at a venue owned by MGM Resorts International prompted the change for its policy but confirmed that the company made the decision for a variety of factors, including safety, security and the guest experience.
A gunman shattered the windows of his 32nd-floor suite at Mandalay Bay and sprayed bullets on 22,000 concertgoers at a nearby outdoor music festival. The gunman killed 58 people and injured more than 500 others before killing himself.
The Orlando Sentinel reported Wednesday that Disney maintenance or housekeeping workers will now be able to enter rooms at least once a day at the Polynesian Village Resort, Grand Floridian Resort & Spa, Contemporary Resort and its connected Bay Lake Tower.
Wahler confirmed that hotel staffers will have to knock and identify themselves before entering if the "Room Occupied" sign is displayed.
Arriving guests are being notified about the new right-to-entry guidelines, but Wahler declined to offer additional details on what that process entails.
Disney will address individual concerns if guests take issue with housekeeping or maintenance entering their rooms when they are not in them.
If guests take issue with housekeeping or maintenance entering when they are gone, Wahler said guests can talk to the front desk.
'Confusion for guests'
Dick Hudak, founder of Florida-based Resort Security Consulting, said he is critical of Disney's new policy, based on the limited information Disney has provided.
"What is the protocol? What is their new protocol going to be?" Hudak asked, wanting to know whether the "Room Occupied" sign means that guests will no longer have a say in how frequently their room is cleaned.
"Some people don't want their room cleaned," he said. "They might be carrying confidential documents and would get angry if somebody was in the room. They might be concerned about theft."
Hudak said the Disney policy "will just cause confusion" for guests.
"Whether the sign says 'Do Not Disturb' or 'Room Occupied,' it has the same meaning: I want my privacy and do not need housekeeping," he said.
Wahler did not respond to a request for comment asking for further clarification.
'Smoke and mirrors'
Mehmet Erdem, associate professor of hospitality at UNLV, said the change in policy will likely do more for Disney's legal team than for guest safety.
It doesn't increase safety, because somebody set on carrying out something nefarious will still find a way to do so, Erdem said.
"The only thing it does, should a tragedy like that (Oct. 1) happen (at Disney) and it goes to court, Disney can say, 'We have this policy in place, so we did our utmost best for our guests with this policy,'" he said. "It's a legal avenue."
There is no industry standard for how long hotels wait before trying to make contact with guests, Erdem and Hudak said. Typically, hotels require that rooms with a Do Not Disturb request be entered for routine cleaning after three days, although with some companies, workers enter for a courtesy cleaning after 24 hours, American Hotel & Lodging Association spokeswoman Rosanna Maietta previously told the Review-Journal.
Contact Nicole Raz at nraz@reviewjournal.com or 702-380-4512. Follow @JournalistNikki on Twitter.
Broader questions
Disney isn't alone in reevaluating its Do Not Disturb policies following the mass shooting.
Wynn Resorts Chief Marketing Officer Michael Weaver said in a statement to the Review-Journal in October that Wynn Resorts implemented a 12-hour policy "shortly after the recent tragedy."
Steve Wynn, chairman and CEO of Wynn Resorts Ltd., described the policy to Fox News in October, as "a room goes on 'Do Not Disturb' for more than 12 hours, we investigate."