Downtown Summerlin developer plans new office building near hockey facility
December 20, 2016 - 8:00 pm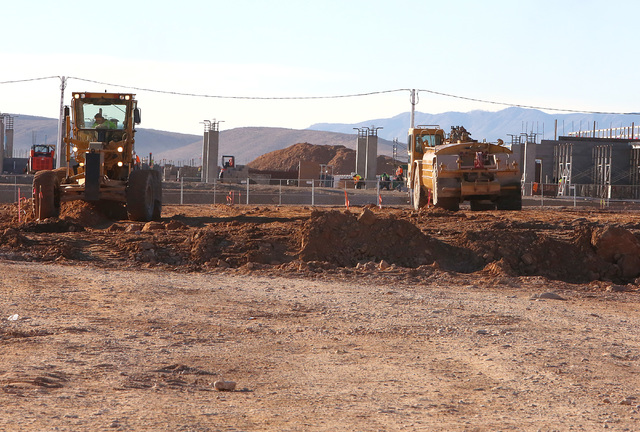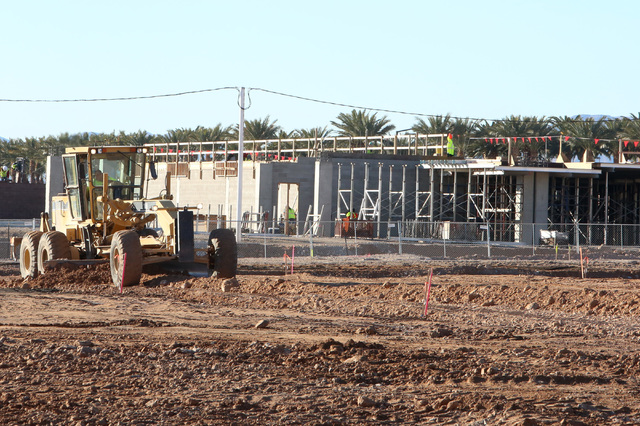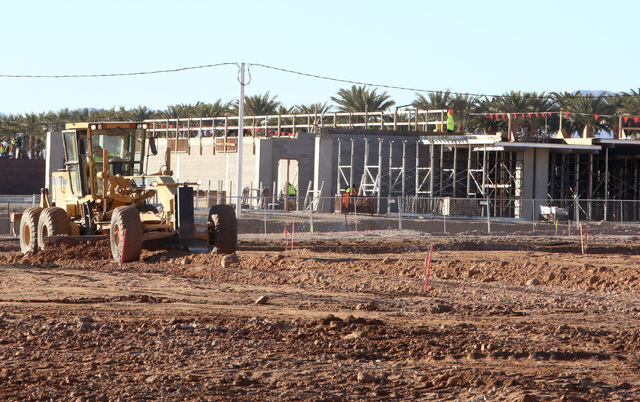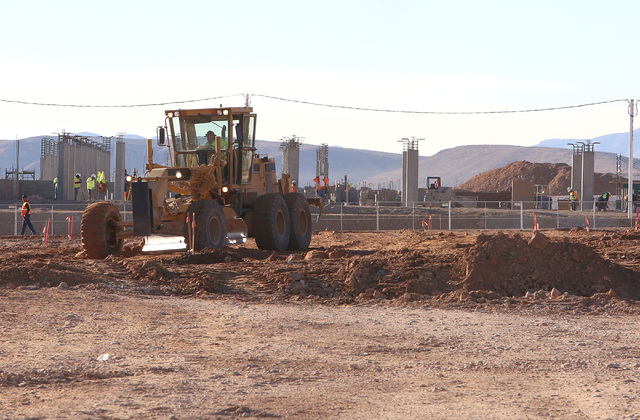 Downtown Summerlin's office tower isn't overflowing with tenants, but with the once-battered office market slowly turning around, its developer has laid out plans for another building nearby.
Howard Hughes Corp. is looking to construct a six-story, roughly 152,300-square-foot office building at the southeast corner of Pavilion Center and Griffith Peak drives, across the street from Red Rock Resort, Clark County records show.
Listing broker Randy Broadhead of CBRE Group said that he's trying to line up tenants and that the developers have talked about opening the building in early 2018.
Compared with other types of commercial real estate, Las Vegas' office market has been widely viewed as the slowest to recover from the recession, largely because of its still-high, albeit sliding, vacancy rates. Construction also has been slow – why build more when landlords can't fill what they have?
But overall, the market is slowly coming back to life amid rising employment, and some areas of the valley, including the western suburbs like Summerlin, brokers say, are faring better than others.
The new office building would be next to the practice facility that's being built for the NHL expansion club Vegas Golden Knights. Clark County commissioners approved plans for both projects on Sept. 21.
Howard Hughes spokesman Tom Warden said in an email that the area where the office building would be constructed is in "forward planning," though he did not elaborate. He added that he had "no specifics to release at this time" but that he should "have more after the first of the year."
Efforts to get additional comments from the company were unsuccessful.
According to reports from brokerage firm Colliers International, the valley's third-quarter office vacancy rate was 17.1 percent, down from 24.1 percent in early 2012.
John Stater, Colliers' Las Vegas research manager, said in a report that Southern Nevada's office market "continues to emulate the local desert tortoise, with slow and steady improvement" that "picked up steam" last quarter.
Some types of buildings have less available space than others. The fast-growing southwest valley has an overall vacancy rate of 16.2 percent, but its "Class A," or higher-quality, properties have a combined vacancy of just 4.2 percent, according to Colliers.
Dan Palmeri, a senior director for brokerage firm Cushman and Wakefield Commerce, said Summerlin also is "very tight" and pointed to the Hines portfolio as a sign of shrinking availability.
Hines, a Houston-based developer, teamed with Los Angeles investment firm Oaktree Capital Management in 2012 to buy 32 office buildings in Summerlin totaling 1.1 million square feet for $119.5 million. At the time, the economy was in worse shape than it is today, and the portfolio of buildings reportedly was only about half-occupied.
They sold several empty buildings to budget carrier Allegiant Travel Co. and listed their remaining 18 buildings for sale last year. At that time, their listing broker said the 895,000-square-foot portfolio was 92 percent occupied.
"Quality space in Summerlin is very hard to find," Palmeri said this week.
Downtown Summerlin's nine-story office tower, known as One Summerlin, was 62 percent leased as of mid-April, with 8 percent leased by Howard Hughes' Las Vegas team, according to a securities filing by the Dallas-based developer.
Listing broker Broadhead says the building now is "pretty close" to 70 to 75 percent leased. He said it would probably be near 90 percent "in a little while" but did not specify when.
A 106-acre outdoor mall at Sahara Avenue and the 215 Beltway, Downtown Summerlin opened in October 2014 after sitting as an abandoned, partially built steel skeleton for years after the economy crashed.
Its office tower opened around April 2015.
"They've done a really good job of filling up that building," Palmeri said.
Shares of Howard Hughes Corp. fell 68 cents, or 0.59 percent, to close at $115.08 on Tuesday.
Contact Review-Journal writer Eli Segall at (702) 383-0342. On Twitter at @eli_segall