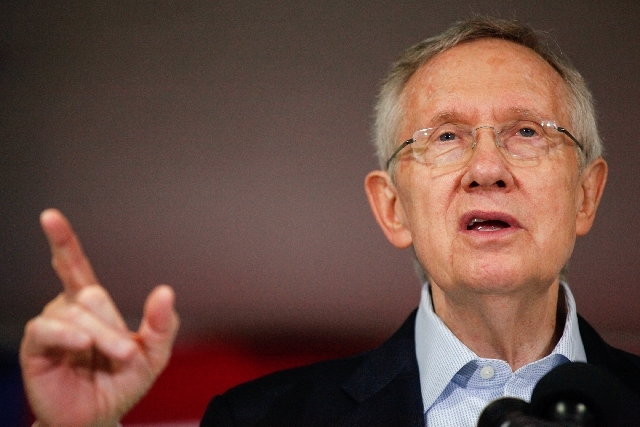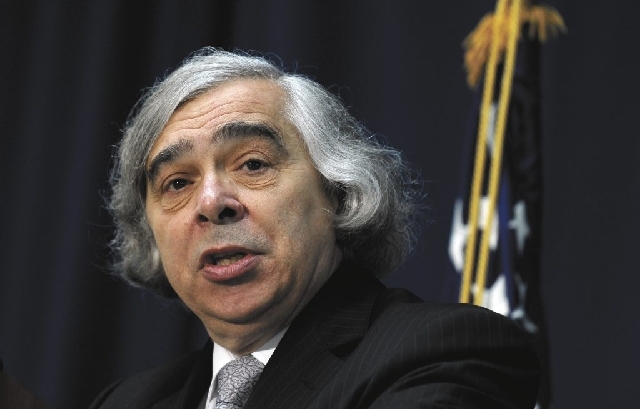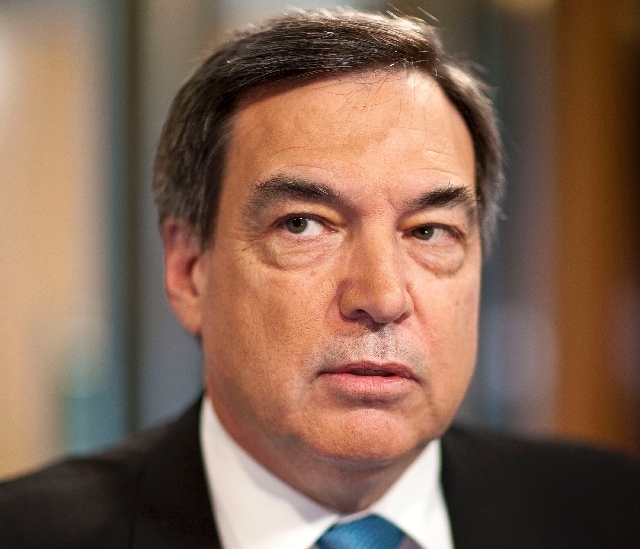 The United States has been "going green" for years now, and Clean Energy Summit 6.0's message is this: Keep going.
The sixth annual conference will take place Tuesday at the Mandalay Bay Convention Center, where clean energy innovators and policymakers will give five panel discussions ranging from surveys of current green energy trends and technologies to one topic that speaks particularly to Las Vegas — adaptability to extreme weather.
That talk will cover the Carpenter 1 fire, droughts and if man-made seawalls are a good idea.
This year's theme is "Energizing Tomorrow," and aims to "empower individuals, governments and businesses to continue our transition to a clean energy future."
The conference, which typically draws about 600 attendees, seeks to identify problems in clean energy and produce solutions.
"The summit has been the annual marker of what have we done in the last year and what can we continue doing," said Lydia Ball, summit organizer and chair of the Clean Energy Project, an official sponsor of the event.
Ball said the conference sets the agenda for clean energy nationwide.
She points to the first summit, when former President Bill Clinton spoke, and read a list of things he thought Nevada could to do become a "clean energy Mecca."
Since then, the state has closed power plants and prevented others from opening. Instead, Nevada has brought in thousands of watts of renewable energy.
Sen. Harry Reid, D-Nev., who established the single-day event in 2008, will deliver opening remarks before introducing keynote speakers Secretary of Energy Ernest Moniz, Secretary of the Interior Sally Jewell and Federal Energy Regulatory Commission Chairman Jon Wellinghoff.
The speakers have diverse backgrounds in energy-related fields.
Moniz implements President Barack Obama's energy strategies while working to reduce nuclear danger and growing the clean energy industry. Jewell is the former CEO of outdoor products company REI and works to synthesize land stewardship economic progress. Wellington is an energy law attorney with experience in regulatory, consumer and commercial law.
Lisa Jackson, Apple's vice president of environmental initiatives, and astronaut Kathryn Sullivan also will speak. Sullivan is the acting undersecretary of Commerce for the National Oceanic and Atmospheric Administration.
"We'll have a real-live rocket scientist," Ball said of Sullivan, who will speak on the extreme climate change panel.
Panels include two morning sessions that address what states are doing with green energy, and how to turn clean energy ideas into reality. Three afternoon panels will cover advancing energy policy, broadening the market while reducing consumer costs and preparing for extreme weather events .
The "21st Century Energy Market" talk at 4 p.m. will bring together high-level CEOs to discuss how to implement more clean energy into the western grid. Among the panelists are Michael Yackira, CEO of NV Energy, and Gerg Abel, CEO of MidAmerican Energy Holdings, which will acquire the local utility in 2014.
Ball said the summit appeals not just to policymakers and experts, but also to business owners and consumers.
"Businesses will hear policies being discussed and will give them insight on potential risks they have down the road — or what risks they have now that will lessen," she said.
For consumers, the "Breaking Through Gridlock on Energy Policy" panel at 2 p.m. will address issues that affect the nation.
"We're basically going to say to (the senators on the panel), nothing's happening in Congress," Ball said. "How can we get past these issues?
General admission is $225. The event will stream live at www.cleanenergysummit.org.
Contact Review-Journal writer Kristy Totten at ktotten@reviewjournal.com.