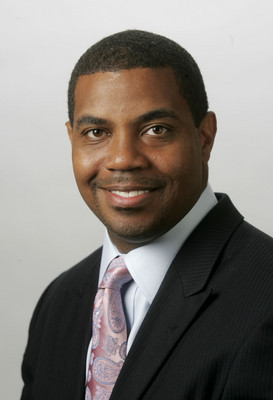 CARSON CITY — Senate Majority Leader Steven Horsford found nothing but support on Earth Day for his bill to use federal stimulus money to create "green jobs" for the anticipated renewable energy economy in Nevada.
A line of union, conservation and Gibbons administration officials Wednesday expressed their support for Senate Bill 152, a plan by Horsford to use about $100 million in federal funds to train or retrain workers to carry out weatherization projects at about 6,500 low-income homes and several public buildings.
Horsford, D-Las Vegas, anticipates the trained workers will secure jobs on future privately funded solar, geothermal and wind energy projects.
He also predicted during an Assembly Commerce and Labor Committee hearing that additional federal funds for energy savings projects will be available if Nevada can act quickly.
His bill won unanimous Senate approval on April 8.
Assembly Commerce and Labor Chairman Marcus Conklin, D-Las Vegas, took no vote on Senate Bill 152 but asked members to prepare amendments soon because he will be acting on the bill.
The bill faces a May 18 deadline to clear the committee.
At the Wednesday hearing, Horsford proposed an amendment that revises his original plan to use stimulus funds to train about 3,200 workers, including unemployed people, at an average cost of $3,500 each to carry out the weatherization work.
Instead, contractors on weatherization and energy- saving public projects must certify that 50 percent of the workers have gone through the training, but can hire remaining workers who have served apprenticeships that include learning weatherization and renewable energy skills.
That may satisfy the concerns of Assemblywoman Marilyn Kirkpatrick, D-North Las Vegas, and others.
"It seems redundant to have them go through the training, if they are already trained," Kirkpatrick said.
Under the bill, workers will be paid the "prevailing wage" as set by the state labor commissioner. That wage, calculated by surveys of contractors, often is close to the union wage.
During the hearing, state Housing Division Administrator Chas Horsey said his agency, which has run the weatherization program for more than 25 years, supports Horsford's bill and is gearing up to begin work as soon as the bill becomes law.
Horsey said there is about a 20 percent saving on energy costs on homes that have been weatherized. Senior citizens living in mobile homes have been the primary beneficiaries, he said.
Weatherization refers to making changes to protect a building from the elements. Workers seal cracks and holes around doors and windows, put in insulation and more energy-efficient windows and make other energy conservation improvements.
Through the stimulus funds, Nevada can weatherize five times as many houses as in previous years.
"We think this is a bill whose time has come," Horsey said. "Our primary concern was making sure the current delivery system was retained."
Horsey said he welcomes others entering the energy efficiency workforce and believes plenty of jobs are available for everyone.
AFL-CIO state Secretary-Treasurer Danny Thompson said his organization has the "finest training facilities in the nation," offering training in photovoltaics and wind turbines, and he hopes that trained construction workers will secure some new jobs.
"We are heading toward historic high unemployment when the big jobs on the Strip will end," Thompson said. "Things like this we have to turn to."
Contact reporter Ed Vogel at evogel@reviewjournal.com or 775-687-3901.