Guess what? Your electric bills are going up, again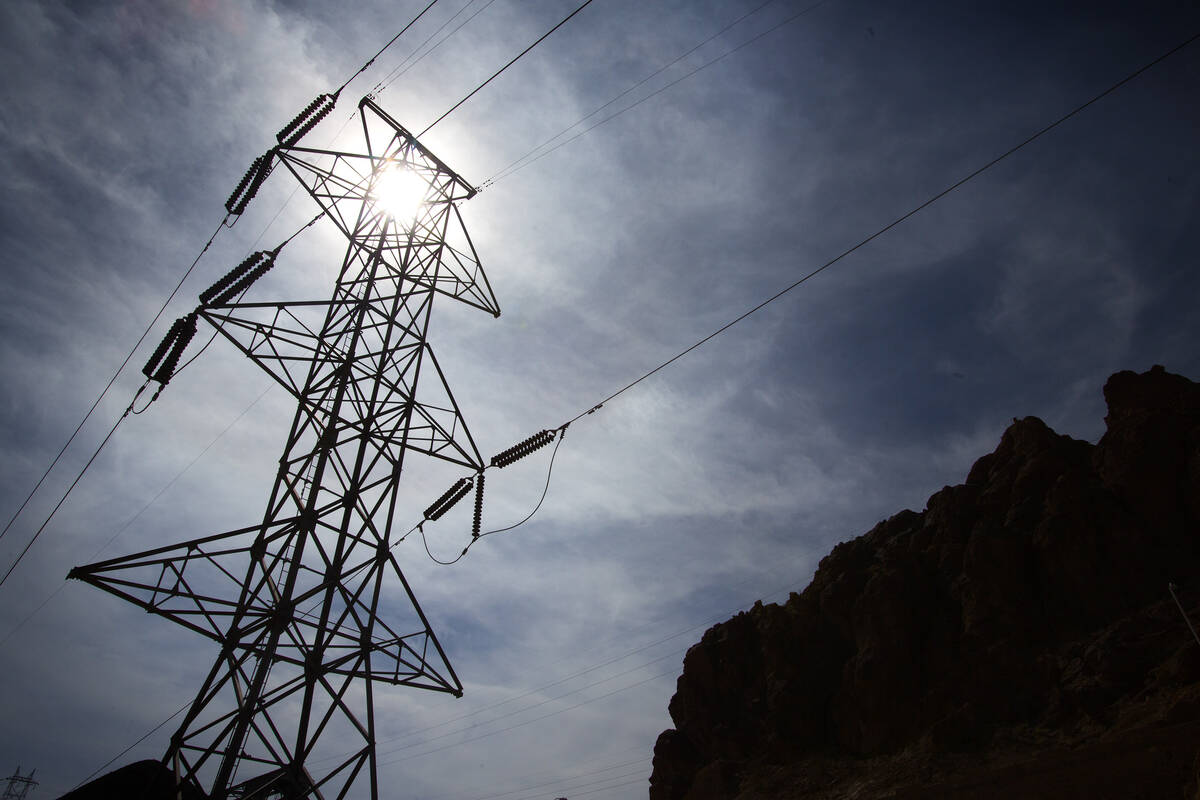 Nevada's largest electric utility plans to raise customer rates yet again in the coming months.
NV Energy filed its quarterly rate adjustments Feb. 15 with the Public Utilities Commission, though the filing was made public Monday. It shows Southern Nevadans will see an average increase of 1.54 percent starting April 1. Residents of Northern Nevada can expect an average rate increase of 6.41 percent.
The rate hikes are expected to increase the company's revenue by $124.8 million, which will go toward fuel costs, according to the PUC filing.
NV Energy attributes the increases to the cost of natural gas over the past year, and the new rates are based on the costs of fuel purchases in 2022, according to NV Energy spokeswoman Katie Nannini.
"The reason for the increase is due to the fact that natural gas prices have risen significantly in the past year," Nannini said in an emailed statement. "NV Energy fronts the fuel and power purchased costs for customers and recovers the expense over time, with no mark up to the price customers pay, to ensure continuous service for our customers."
This will be the fourth consecutive quarter NV Energy is increasing its rates for Nevadans. NV Energy made quarterly adjustments in both the third and fourth quarter of 2022 that raised rates by an average of 6.7 percent. Those two rate increases, plus the one in January and April 2022, will add an estimated $892.9 million to NV Energy's revenue, according to releases from the utility.
Nannini said that NV Energy doesn't expect its quarterly rate adjustments to come down until mid- to late 2023.
Southern Nevada increases
The average rate increase of 1.54 percent across all classes of Southern Nevada customers is projected to raise the utility's revenue by $49 million.
Single-family residential customers will see an increase of 1.26 percent, which would increase their monthly bill by $2.42.
Multi-family residential customers will see an increase of 1.32 percent, raising the monthly bill by $1.51.
This set of increases is less than the quarterly rate adjustment that took effect Jan. 1, when single-family and multi-family residential customers saw double-digit increases of 14 percent and 14.9 percent, respectively.
Northern Nevada increases
The quarterly rate adjustment for customers in Northern Nevada is expected to be much higher compared with customers in Southern Nevada. The average increase will be 6.41 percent across all classes, and it will raise NV Energy's revenue by $75.8 million.
Domestic service customers will see an increase of 5.48 percent, which would raise the monthly bill by $7.07.
Multi-family domestic service customers will see an increase of 5.67 percent for an average increase of $4.16 a month.
The rate increase for Northern Nevada customers is less than the Jan. 1 quarterly rate adjustment, which increased rates by 12.8 percent across all customer classes.
Gas rates
Southwest Gas plans to file its quarterly rate adjustment with the PUC by the end of the month, according to Peter Kostes, communication's director for the PUC. Southwest Gas told the Review-Journal earlier this month that it anticipates raising customer rates, which would take effect April 1.
Besides a quarterly rate adjustment, the company is also trying to get approval from the PUC to establish another set of rate increases across several of its programs. These proposed increases would bring $21.4 million in revenue, according to PUC filings.
The commission plans to hold a consumer session Tuesday at its Las Vegas and Carson City offices, as part of the regulatory process.
Prior to the session, the Nevada Conservation League is expected to hold a news conference at 5:30 p.m. outside of the commission's Las Vegas office, featuring Southwest Gas customers, who will "raise their objections about the high bills," according to a news release.
Contact Sean Hemmersmeier at shemmersmeier@reviewjournal.com. Follow @seanhemmers34 on Twitter.