More hikes may be coming to utility bills in Southern Nevada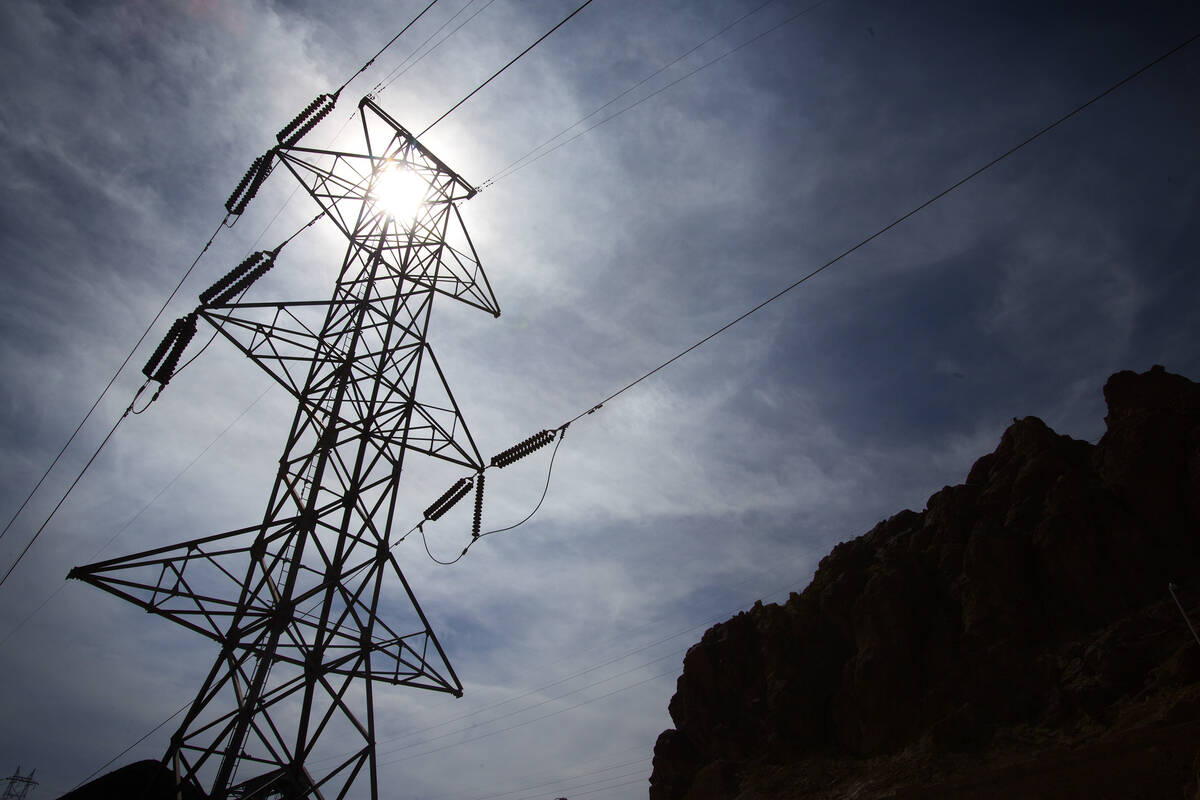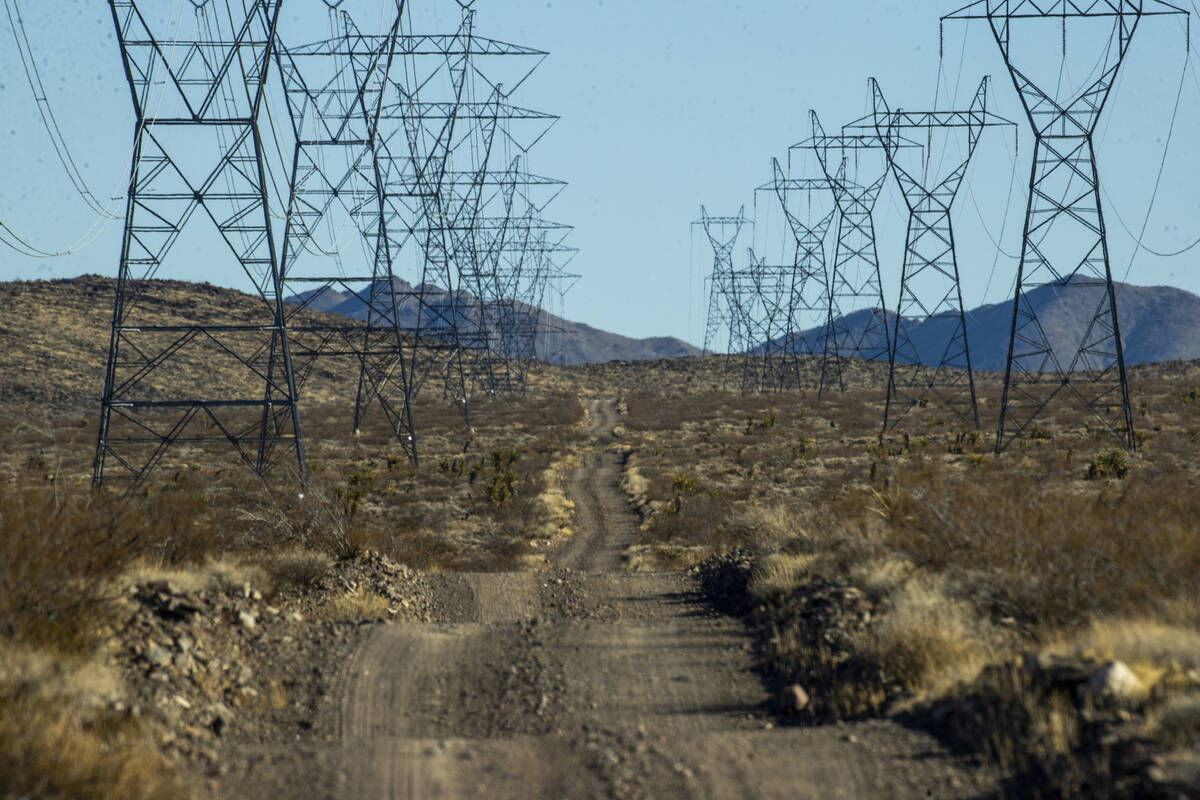 Las Vegas resident Rosanna Valdez was nearly in tears when she saw her January bill from Southwest Gas.
Her bill had climbed from $144.27 in December to now owing $431.45.
"I was disappointed. I was almost in tears when I saw that last night," Valdez said Wednesday. "With that amount of money … how can you afford to pay those kinds of bills?"
But Valdez isn't alone.
A cold January and recently implemented rate hikes has Southern Nevadans facing higher utility bills.
Val Hagans, a retiree in North Las Vegas, said his monthly gas bill is typically less than $100, adding that his December bill was $61. But his January bill showed an amount due of $230 plus an additional $200 transfer fee after changing the account to his name from his wife, who recently died. Hagans described it as "highway robbery."
"This is a hardship since I rely on a fixed income and a pension," Hagans said.
Hagans and Valdez said they've also seen their NV Energy bill increase, paying just under $100.
The higher costs are partly from several quarterly rate increases implemented by Southwest Gas and NV Energy, which took effect Jan. 1.
NV Energy said in November that its electricity customers in Southern Nevada would see an average increase of 14.4 percent across all customer classes.
Southwest Gas, the primary gas utility for Southern Nevada, said its rate increase in the first quarter of 2023 would range from 4.3 percent to 8.2 percent, depending on customer class.
Both companies also implemented rate increases last year, saying that it was the result of higher natural gas prices and the rate hikes don't translate to extra profit for the companies.
"Higher natural gas prices are leading to higher energy bills," Antoine Tilmon, NV Energy's vice president of customer operations, said. "Even customers are lowering their usage because of the higher cost that they'll be impacted by that."
Southwest Gas spokeswoman Amy Washburn said in an email that the company purchases natural gas for customers without receiving a profit.
"Natural gas, like any commodity, is subject to price fluctuations based on a variety of factors including supply and demand," Washburn said. "After experiencing gas prices at a 15-year low throughout Nevada, several factors have put upward pressure on western U.S. gas prices, including the residual effects of winter storm Uri, the Russian invasion of the Ukraine, and colder than normal weather in the western U.S. during November 2022 through January 2023. Overall, western U.S. natural gas prices have generally increased in recent months."
Costs may rise again
Southwest Gas and NV Energy are expected to file their next quarterly rate adjustment on Feb. 15 with the Public Utilities Commission. If a rate change is approved, customers can expect the new rate that is either higher or lower to start April 1.
Any changes probably will depend on the cost of natural gas. In 2021, Nevada received about 61 percent of its in-state electricity from natural gas production, according to the U.S. Energy Information Administration. NV Energy gets about 72 percent of its energy from natural gas sources, according to a company spokesperson.
The EIA said natural gas costs have risen in recent months because of increased demand as a result of a winter storm and reduced flows in gas pipelines that supply the West. Nationwide consumption hit a record high on Dec. 23, when nearly 141 billion cubic feet of gas was used that day, according to EIA. The previous record was January 1, 2018, when 137.4 billion cubic feet was used in a single day.
Meanwhile, Las Vegas experienced a colder than average January with the average high at 54.7 degrees, when the typical average high for January is 58.5, according to the National Weather Service.
"We do anticipate that the natural gas prices are going to come down," Tilmon said. "However, our customers won't see that until later this year."
He said NV Energy is always looking to provide the "cheapest form" of energy to customers. In November, it filed an $827 million energy independence plan with the PUC to help increase the state's supply in the summer and potentially provide cost-saving benefits for customers.
Washburn said gas cost rates for Nevada customers probably will see an increase in April compared with January.
"Quarterly gas cost rates are calculated using a rolling 12-month average of gas costs. Consequently, changes in the Company's incurred gas costs will be reflected in its gas cost rates," Washburn said.
Payment assistance
Southwest Gas said it has seen customer bills increase from December to January.
"Customer bills were approximately $110 in the month of December, while January bills were approximately $137," according to Washburn.
She said the company has been promoting ways customers can save on energy costs and conserve energy. Washburn also noted that it has several programs such as assistance programs and flexible payment plans for customers facing financial hardship, adding that customers can visit swgas.com/winterbills.
Tilmon said NV Energy has seen its call center volume increase 20 percent with most customers looking for payment help or questions about their bill.
He said customers can find information about payment aid on the utility's website at nvenergy.com.
Contact Sean Hemmersmeier at shemmersmeier@reviewjournal.com. Follow @seanhemmers34 on Twitter.