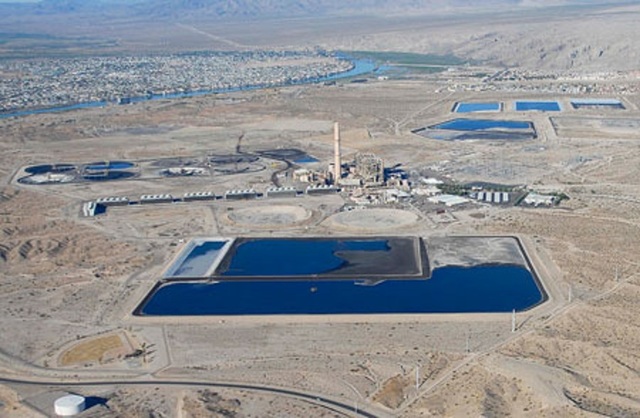 CARSON CITY — The Nevada Supreme Court on Thursday rejected an appeal by a California utility seeking a state tax refund on coal it used decades ago to power its now-closed Mohave Generating Station power plant near Laughlin.
The court, in a unanimous decision, upheld a lower court ruling from Carson City District Court rejecting the request for a refund by Southern California Edison. The ruling upholds a Nevada Tax Commission decision to deny the refund.
The decision should bring a sigh of relief to Gov. Brian Sandoval and the Nevada Legislature. The refund, with interest, was worth an estimated $100 million in late 2014 and would now be worth even more.
The dispute goes back to a period from March 1998 through December 2000 when coal was brought in from Arizona to run the 1,580-megawatt power plant. It closed in 2005. The utility paid almost $24 million in use tax to Nevada during that time period. Refunds covering later periods of time were also filed with the Department of Taxation.
The utility claimed that the use tax assessed on the coal by Nevada violated the Commerce Clause of the U.S. Constitution. The claim was based on the fact that minerals mined in Nevada are exempt from the use tax while minerals mined outside the state are taxable.
Citing a previous decision in a similar case, the court found that because there is no commercially viable coal production, competitors did not receive any economic advantage and there was no discrimination against interstate commerce.
Contact Sean Whaley at swhaley@reviewjournal.com or 775-461-3820. Follow @seanw801 on Twitter.