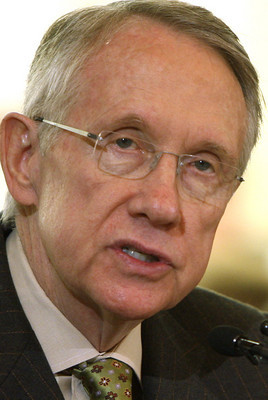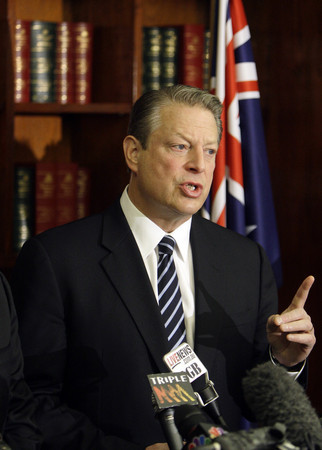 Las Vegas is set to host a passel of public-policy celebrities on Aug. 10, when a renewable-energy summit returns to the city for its second year.
Senate Majority Leader Harry Reid, D-Nev., announced Wednesday that former Vice President Al Gore and U.S. Energy Secretary Steven Chu will attend Reid's National Clean Energy Summit at the University of Nevada, Las Vegas next month. And if California's budget woes are resolved by the event's date, Gov. Arnold Schwarzenegger will make an appearance at the confab as well, Reid said.
"We're going to bring top minds to the table to continue building a vision for a sustainable clean-energy economy," Reid said in a teleconference that also featured oilman T. Boone Pickens and John Podesta, president of the Center for American Progress Action Fund and a White House chief of staff under President Bill Clinton.
Reid said job creation will serve as the focus of the upcoming session.
Both Reid and Podesta noted that some of the measures discussed at 2008's summit made their way into 2009 legislation, such as tax breaks for renewable-energy companies that create jobs and $11 billion for a national "smart grid" to transmit renewable power. In all, lawmakers have appropriated more than $60 billion for clean energy, including $5 billion for making homes more efficient and $2 billion for advanced batteries.
"These meetings are about generating ideas and information to get into the bloodstream so policy can be passed and the private sector can be brought to bear," Podesta said.
Pickens, a billionaire hedge fund manager who's made considerable investments in natural gas, talked about federal legislation that would "dramatically expand natural gas as a transportation replacement (for oil-based fuel)."
Pickens said natural-gas stores in the United States run the equivalent of 350 billion barrels of petroleum.
Reid also noted that he expected nuclear energy to come up at the summit.
"Just because I'm opposed to what was going on at Yucca Mountain doesn't mean there can't be a nuclear component in what we do," he said. "We just have to do it the right way."
Last year's summit drew 750 people to the Cox Pavilion at UNLV, with attendees including Pickens, New York City Mayor Michael Bloomberg, then-Arizona Gov. Janet Napolitano and Colorado Gov. Bill Ritter.
Contact reporter Jennifer Robison at jrobison@reviewjournal.com or 702-380-4512.