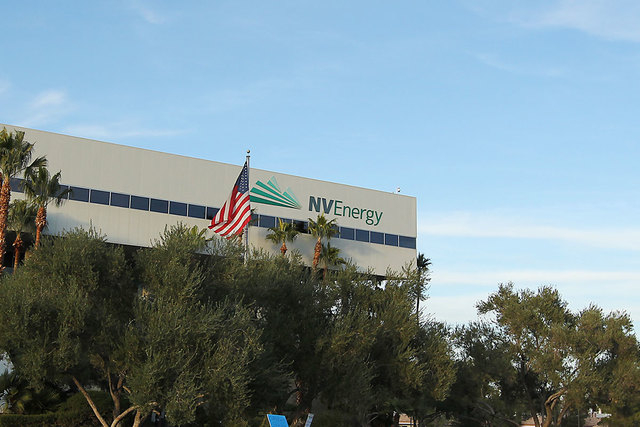 CARSON CITY – A deal negotiated last week by regulators and consumer advocates with NV Energy to avoid a rate increase in Southern Nevada power rates next year remains a work in progress.
The Nevada Public Utilities Commission on Wednesday discussed the proposed general rate increase agreement, which would increase the monthly residential service charge by $2.75 a month to $12.75 from $10 for Nevada Power customers in Southern Nevada. But rates charged for kilowatt hours would be reduced to offset the hike, resulting in no increase in the new rate schedule that would take effect Jan. 1.
The commission decided to ask those parties who have not signed on to the stipulated agreement to submit testimony by Sept. 10, with a hearing scheduled for Sept. 24. They include the retail businesses Wal-Mart Stores Inc. and Kroger.
"We view this as a positive development," said Dan Jacobsen, technical staff manager for the Nevada Bureau of Consumer Protection, which helped draft the proposed agreement. "While the commissioners have not yet approved the settlement, the fact that they did not reject it suggests that they are willing to give it full consideration after hearing from the parties that did not sign on."
The initial rate filing made on May 2 by NV Energy proposed a 0.9 percent overall increase across all rate classes. The effect of the proposal was estimated to be about 1.85 percent, or $2.82 a month, for an average residential customer in Southern Nevada. That was later bumped up to a proposed 1.64 percent overall hike in rates before the new proposed agreement was reached among a majority of the parties.
Pat Egan, senior vice president of customer operations, said NV Energy is thrilled to be able to reach a zero percent net impact on customers.
"From a financial standpoint, we put a lot of resources on the table to get this outcome for our customers," he said.
In testimony before the PUC on Tuesday, the company said that it had saved $59 million in the first six months of 2014 compared with 2013 because reduced labor costs and other factors. The savings is a major reason why the rate agreement was possible, Egan said.
While the process has yet to be finalized, it has been many years since a Nevada rate case was close to being resolved via a settlement rather than a hearing process before the PUC, he said.
Contact Capital Bureau reporter Sean Whaley at swhaley@reviewjournal.com or 775-687-3900. Follow him on Twitter at @seanw801.