Reid Gardner plant closes after half-century of producing coal-fired power
March 15, 2017 - 11:05 am
Updated March 16, 2017 - 1:26 pm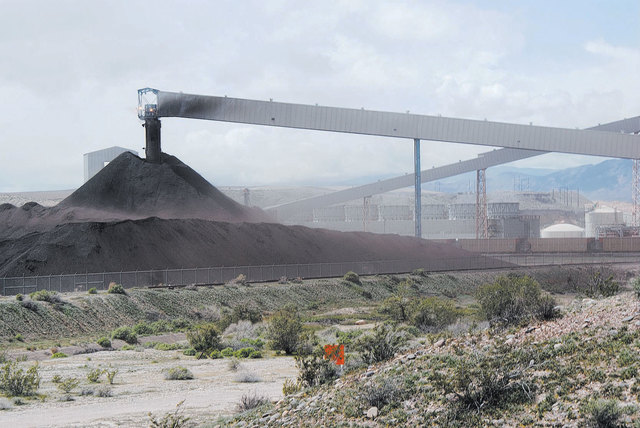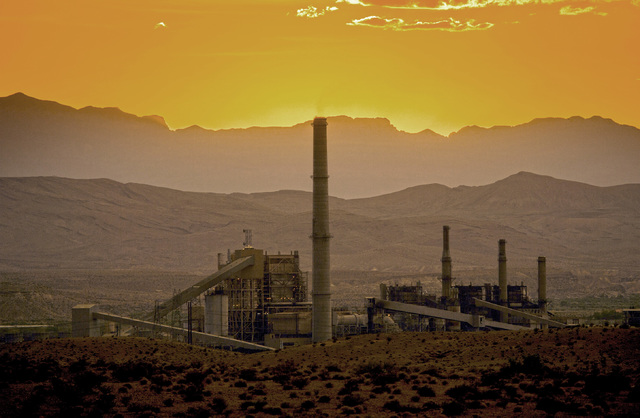 One of Southern Nevada's oldest and most controversial power plants has ceased operation after burning through its stockpile of coal.
The Reid Gardner Generating Station, 50 miles northeast of Las Vegas, switched off its final unit over the weekend after more than 50 years of operation.
During a media event Thursday, NV Energy officials will flip a switch to disconnect the plant from the grid.
The utility plans to decommission and eventually demolish the facility as part of the company's larger push to get out of the business of burning coal.
State lawmakers spurred the move in 2013 when they passed a bill that sought to end the company's reliance on coal to power Southern Nevada.
NV Energy's one remaining coal-fueled plant in Nevada, the North Valmy Generating Station near Battle Mountain, is currently slated for retirement in 2025.
The company also plans to relinquish its 11 percent stake in the Navajo Generating Station near Page, Arizona, by the end of 2019, regardless of whether that embattled coal-fired plant continues to operate.
Three of the four units at Reid Gardner shut down for good in December 2014. The utility is replacing the 250 megawatts produced by the just-shuttered Unit 4 with a mix of natural-gas and renewable generation.
NV Energy declined to comment before Thursday's event.
The Moapa Band of Paiutes long sought the closure of the Reid Gardner plant, which opened in 1965 on the banks of the Muddy River. Tribe members blame pollution from the facility's smokestacks and coal-ash dump for illnesses and deaths at the nearby Moapa River Indian Reservation.
"We applaud NV Energy for standing by its commitment to retire this plant, which has been a source of environmental and health concerns to the tribe and its members for a long time," the tribe said in a statement Wednesday. "We hope that NV Energy and our other neighbors join us in leading the way toward developing more renewable energy sources that create jobs, clean power, and opportunity right here in Nevada."
On Friday, tribal leaders and other dignitaries will gather for a commissioning ceremony at the site of one such project.
The 250-megawatt Moapa Southern Paiute Solar Project, about 15 miles away from Reid Gardner, is expected to deliver enough electricity to the Los Angeles Department of Water and Power to supply up to 93,000 homes. It is the first utility-scale solar power plant to be built on tribal land.
The coincidental timing of Friday's ceremony was not lost on the Sierra Club, which fought alongside the Moapa Paiutes against the coal plant then-U.S. Senate Majority Leader Harry Reid once called a "dirty relic."
"Reid Gardner powered down just as Nevada is taking its place as a national clean energy leader," said Elspeth DiMarzio, campaign representative for the environmental group in Nevada. "The state now employs more than 20,000 people in the clean energy and energy-efficiency industries, and they are proving they can reliably and affordably power our state without coal."
Contact Henry Brean at hbrean@reviewjournal.com or 702-383-0350. Follow @RefriedBrean on Twitter. Contact Sean Whaley at swhaley@reviewjournal.com or 775-461-3820. Follow @seanw801 on Twitter.
RELATED
Nevada Power wants to close coal-fired Reid Gardner early
NV Energy, tribe settle suit over coal-fired power plant
NV Energy proposes shutting three of four Reid Gardner coal-fired units
Reid hails shutdown of coal-fired units near Moapa
Reid to NV Energy: Shut down this plant!