Sandoval reactivates renewable energy task force
February 23, 2016 - 3:51 pm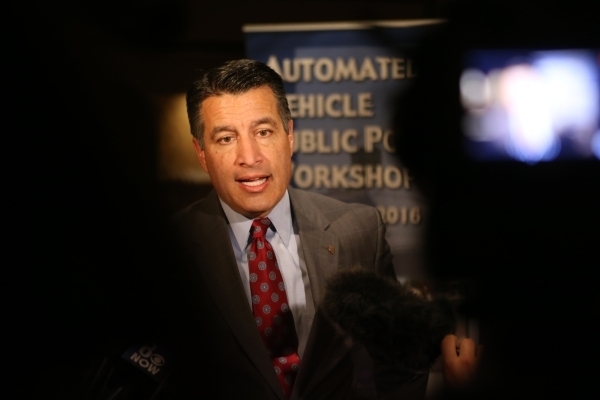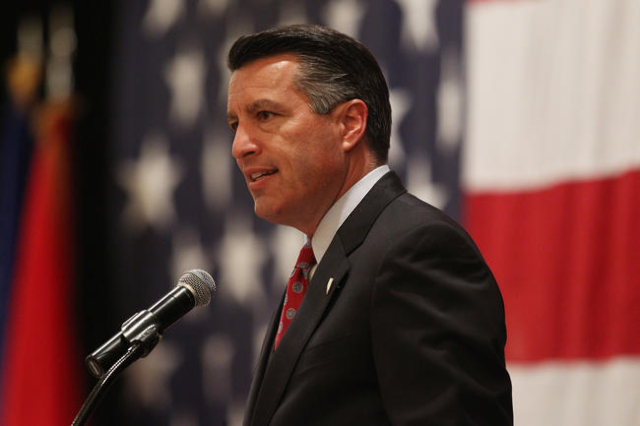 CARSON CITY — Gov. Brian Sandoval signed an executive order Tuesday reactivating a task force to advise the administration on ways to promote and distribute renewable energy resources in Nevada, including rooftop solar.
The moves comes amid consumer backlash over a decision by the state Public Utilities Commission to reduce bill credits rooftop solar customers receive for selling excess power back to NV Energy, a concept known as net metering. New rates approved by the PUC earlier this month also include a higher monthly fixed service charge.
State lawmakers last year decided to leave the net metering issue up to the PUC, and Sandoval stayed out of the controversy, saying it would be inappropriate for him to interfere in a regulatory process.
But after the PUC rendered its decision, the Republican governor said he was disappointed in the outcome.
The New Energy Industry Task Force will be chaired by Angela Dykema, director of the governor's energy office.
Sandoval ordered the task force to recommend policies to encourage development and integration of clean energy sources into Nevada's energy sector and create a modern, cost-effective energy grid.
He also wants recommendations to support distributed generation and storage with a specific focus on rooftop solar and net metering.
Sandoval said Nevada is on the road toward compliance with proposed federal Environmental Protection Agency regulations concerning carbon emissions.
"This task force will be making recommendations for the state to consider with regard to future EPA compliance issues, but more importantly to do the right thing for the people of Nevada," Sandoval said in a statement.
"I have also asked the director to look into rooftop solar and Nevada's energy grid so that we are prepared with any necessary legislation in time for the 2017 session of the Nevada Legislature."
Task force members include: Kathryn Arbeit, First Solar; Jeremy Susac, Sunstreet; Josh Nordquist, Ormat; Beth O'Brien, Pattern Energy; Starla Lacy, NV Energy; Kyle Davis, Davis Strategies; Danny Thompson, Nevada AFL-CIO; Tom Ewing, GSL Electric; Matt Tuma, governor's economic development office; state Sen. Pat Spearman, D-North Las Vegas; and Assemblyman James Oscarson, R-Pahrump.
The New Energy Industry Task Force created by statute in 2009. Sandoval in 2011 directed it to report on the production and transmission of renewable energy and recommend policy or regulatory changes.
The panel last met in 2013 and was being considered for possible elimination by the Sunset Subcommittee of the Legislative Commission before Sandoval signaled his intent to revive it.
Contact Sandra Chereb at schereb@reviewjournal.com or 775-687-3901. Find her on Twitter: @sandrachereb