Entrepreneur thrives in Las Vegas fingerprint business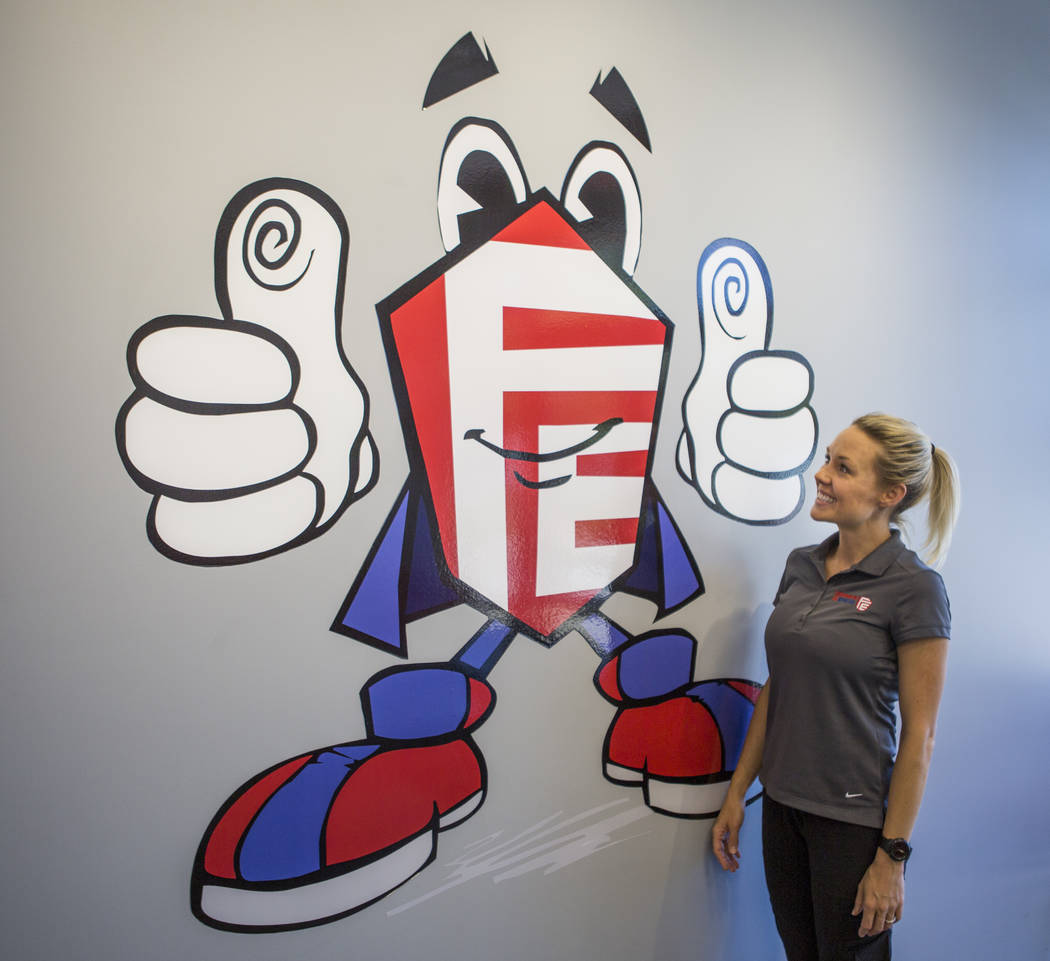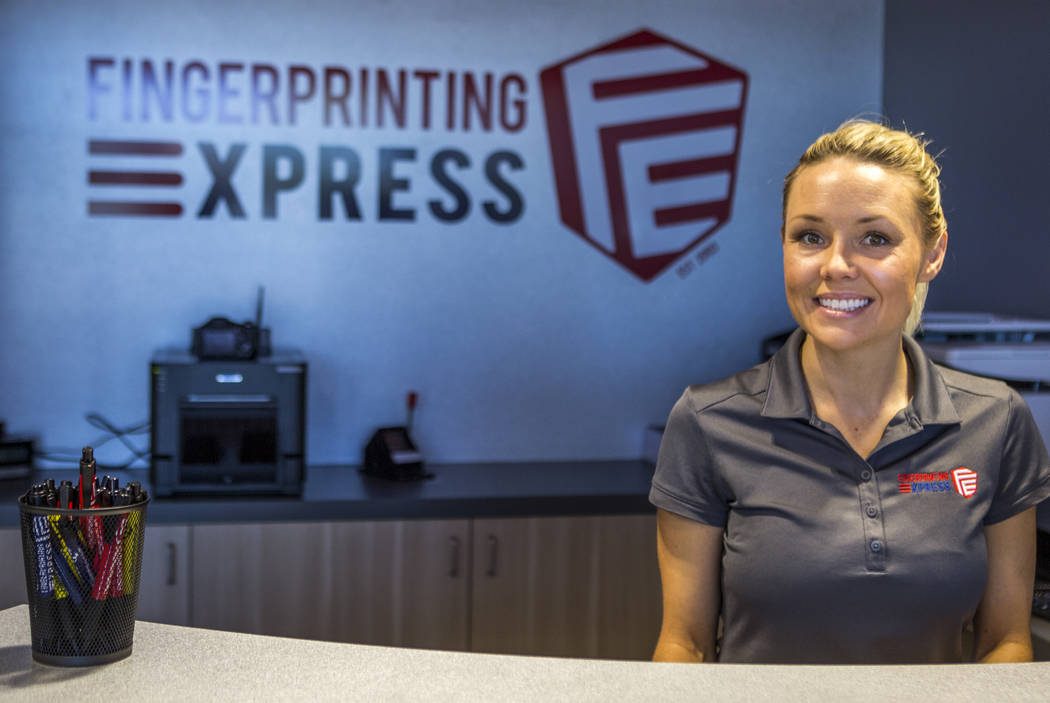 Monica Pappas has always considered herself an entrepreneur.
She entered the entrepreneurial world young, selling lemonade, babysitting and doing yardwork for her neighbors while growing up in Incline Village, Nevada, on the north shore of Lake Tahoe. While her hometown had a lot of wealth, the 37-year-old said, her family was an exception.
"I had to work hard for my own success," she said.
In high school, she worked two jobs at a gas station and a family-owned restaurant, peppering the owners with questions on how to run a business.
Pappas grew up doing competitive dance and ballet in Reno, something she said contributed to the confidence and leadership she eventually took to the workplace.
By 2011, Pappas had started four businesses in three different industries. At that time, she was working with her nightlife marketing and consulting business, Elevated Enterprises, but was ready for something new.
"I was getting tired of the 24/7 demand of the nightclub marketing," she said.
So when her mother called Pappas and asked if she would want to take over her fingerprinting business, it didn't take much persuading.
The beginnings
Pappas moved from Las Vegas to Reno in 2011 as the new owner of Fingerprinting Express. One of the first privatized fingerprinting stores in Nevada, the store uses Livescan technology to digitally scan fingerprints and send them directly to state agencies and the FBI for things like background checks.
When Pappas joined, Fingerprinting Express had only one store in a small shopping mall in Reno, and it used an outdated organization system. Pappas began to make changes almost immediately.
"My mom did everything with handwritten receipts and spiral notebooks," Pappas said. "In 2012, I implemented the computer aspects of everything and make things automated so we could handle a larger volume of customers in a smaller amount of time."
Customers noticed the difference, and business grew. While Pappas originally stepped in with the intention of sprucing up the business to sell, she noticed a high demand for its service. So her plans shifted.
Pappas moved the store to a more central location and began planning ways to expand the business with a second location. Today, Fingerprinting Express has three stores in Reno, Carson City and Las Vegas.
Pappas moved to Las Vegas in January for the company's expansion to Southern Nevada. Fingerprint Express grossed more than $1 million in revenue this past year and has an annual revenue projection of $1.8 million.
"(The fingerprinting industry) is growing fast around the nation," Pappas said. "There's such a big demand for what we do. About 25 percent of the population has to have it done for work or licensing purposes."
Continuous growth
Nevadans can expect to see more Fingerprinting Express shops soon; Pappas said the company plans to build four more stores over the next 12 to 36 months.
"(The valley) is so spread out, we really could use more locations" to go with the one at 6485 S. Rainbow Blvd., Pappas said. "We're hoping Henderson will be next … we're going to hit North Las Vegas and then central Las Vegas after that."
Pappas said she enjoys the work — the stores have made her more comfortable with people, she said, and each five-minute fingerprinting session offers her a glimpse into her customers' lives.
"People have a change going on in their life" when they come to Fingerprinting Express, she said. "They've gotten a new job. They're becoming a foster parent. They have something big going on in their life, and we kind of get to facilitate that. … I really enjoy that aspect."
Contact Bailey Schulz at bschulz@reviewjournal.com or 702-383-0256. Follow @bailey_schulz on Twitter.
How it works
To use the service, customers can either set up an appointment or walk in. The front desk takes their information, a Livescan machine scans their fingerprints, and they're on their way.
The privatized fingerprinting business helps alleviate the amount of work at local law enforcement agencies, Pappas said, and it allows customers to get in and out much faster. Pappas said the average time customers spend at the store is five and a half minutes, while customers can wait for hours at law enforcement agencies.
"The day that we opened (the Las Vegas branch) in April, Las Vegas Metro had a four-hour wait for fingerprints," she said.
Along with fingerprinting, the stores offers secure shredding, notary services and photography for licenses and other documents.