Las Vegas hub funded by Air Force to advance startup scene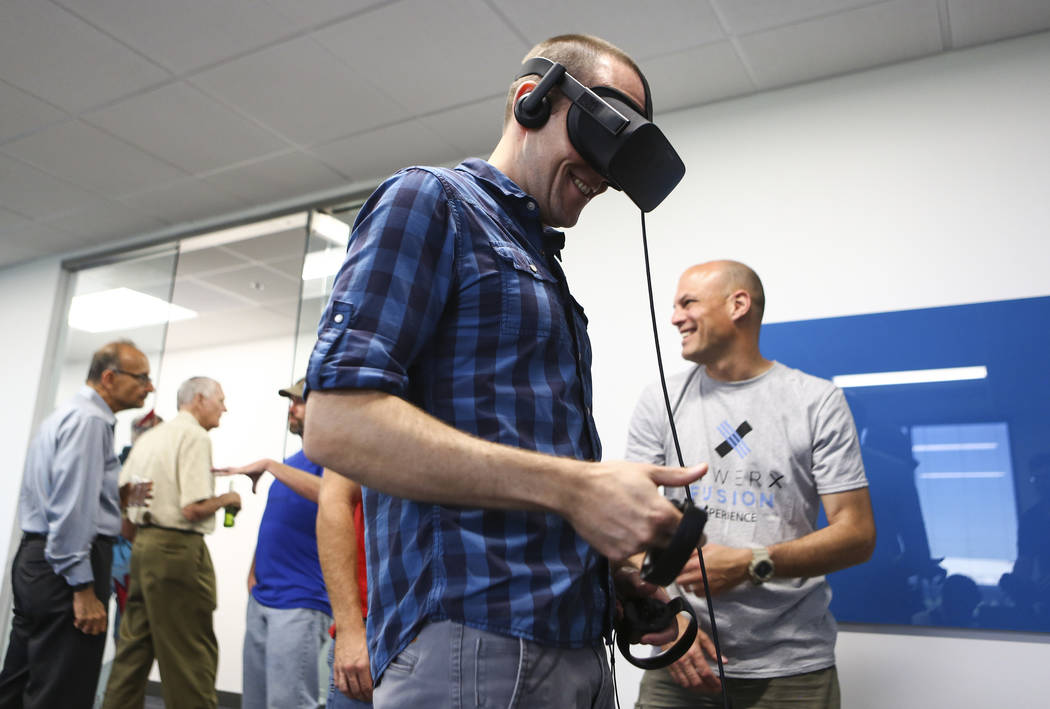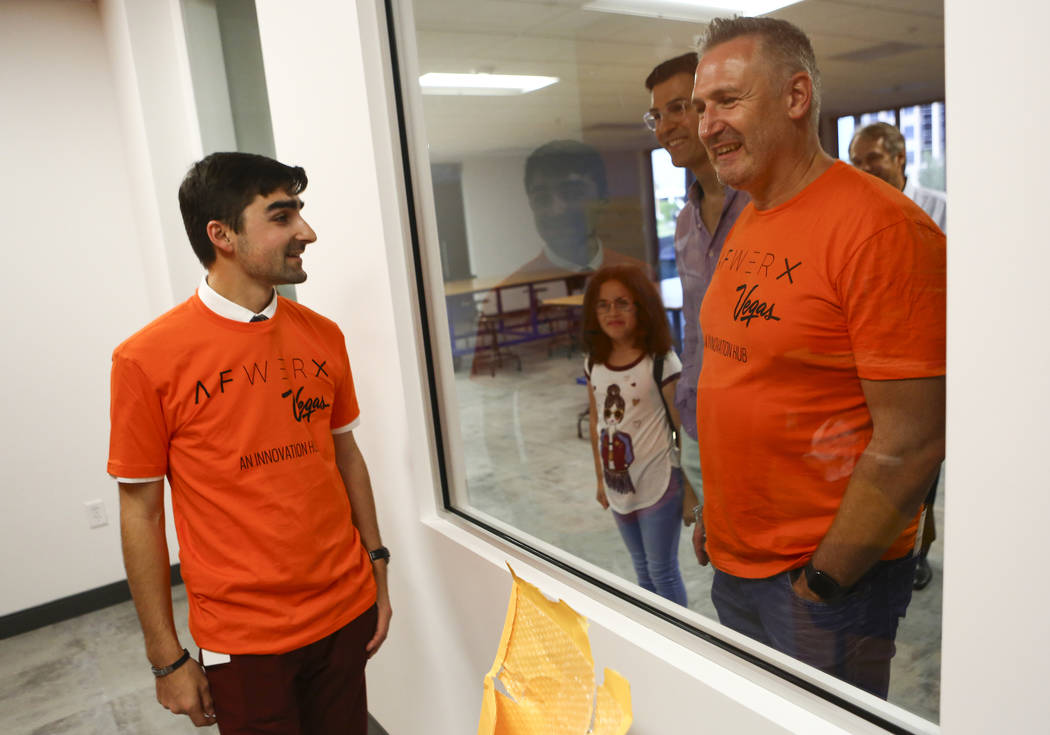 A new innovation hub in Las Vegas could help advance both the local startup scene and the U.S. Air Force.
Tech accelerator AFWERX Vegas, which opened in January off Sands Avenue and Paradise Road, opened the doors to its new innovation hub Tuesday afternoon. The 30,000-square-foot hub will act as a local resource and workshop for academics, entrepreneurs, engineers and small businesses, among other groups.
The multimillion-dollar space is funded by the U.S. Air Force and includes event space, coworking space and a prototyping lab equipped with tools like laser cutters and 3D printers. The space is available to any members of the public so long as they work on a project that can be used in the Air Force.
"The hub is there to connect people," said Mark Rowland, the director of AFWERX Vegas. "The ultimate goal is to see how many solutions we can employ inside the Air Force that have an impact" on efficiency, cost and safety.
Those solutions could include everything from updated female-inclusive Air Force apparel to technology that defends Air Force bases against drones.
Jen Consalvo, a Las Vegas-based entrepreneur and co-CEO of media-consulting company Established, said the Air Force's need for specific solutions can help drive innovation in the local startup scene.
"Specific challenges really tend to open new ideas and get people thinking in new ways," she said.
Consalvo said a problem-solving focus like this is critical.
"The challenges that our various agencies and parts of government face are just too big," she said. "We can't expect the government to solve all of these things. … Solutions are happening everywhere."
The hub's main mission is to act as a conduit in the startup community by connecting those in the startup scene with investors and the military.
"A win for us would be a startup with an idea, where the hub helps advance their idea to be a success in the commercial sector," Rowland said.
Fred Mossler, founder of hands-on Las Vegas-centric investment fund Honus Capital LLC, said the hub could improve the local economy. Successful startups that benefit from the hub's resources could create employment opportunities and help diversify the local economy's sectors.
"Any investment in the entrepreneurial community is a good thing for the city," Mossler said.
While Las Vegas wasn't lacking in places for innovators to gather, Janet Runge, founder of UNLV's Center for Entrepreneurship, said the new innovation hub will create even more opportunities for innovators to connect with the right people and advance their ideas.
"The more shots you take at the net, the more chances you have of scoring," she said. "I think they are creating a model that I hope gets emulated."
Contact Bailey Schulz at bschulz@reviewjournal.com or 702-383-0233. Follow @bailey_schulz on Twitter.
This story has been updated to correct the location of the Enclave event venue.
Events
Two more days of public events will follow the innovation hub's debut on Tuesday.
On Wednesday and Thursday, AFWERX Vegas will offer a free series of presentations, panels and workshops open to the public at Enclave Las Vegas located about one mile south of McCarran International Airport. An exhibition floor will feature technologies designed to address perimeter security issues.
Key speakers include Jeff Schumacher, founder and CEO of BCG Digital Ventures, a corporate investment and incubation firm that invents, builds and invests in startups; and Jason Korman, co-founder and CEO of gapingvoid, a culture design group.