Today's commercial spaces have unlikely past lives
September 22, 2016 - 9:12 pm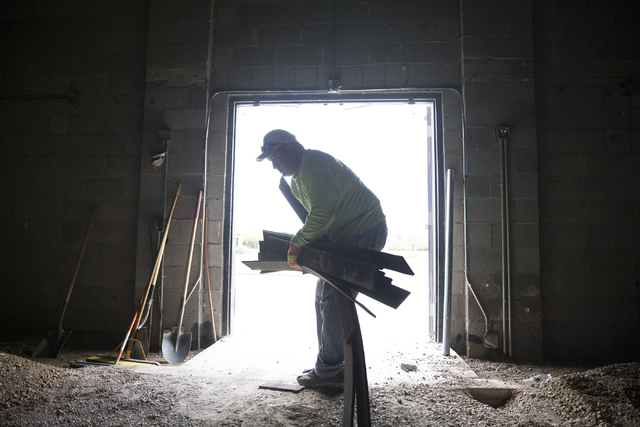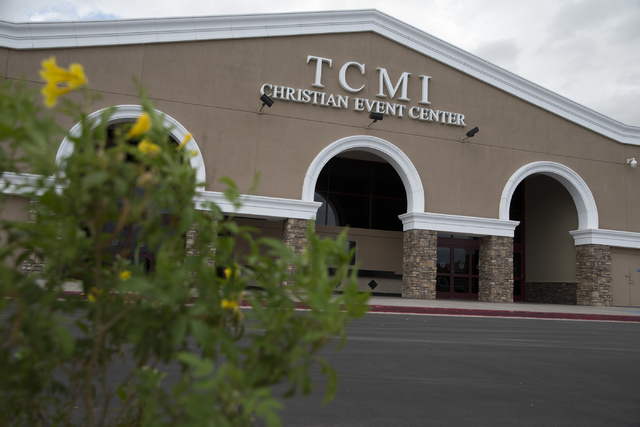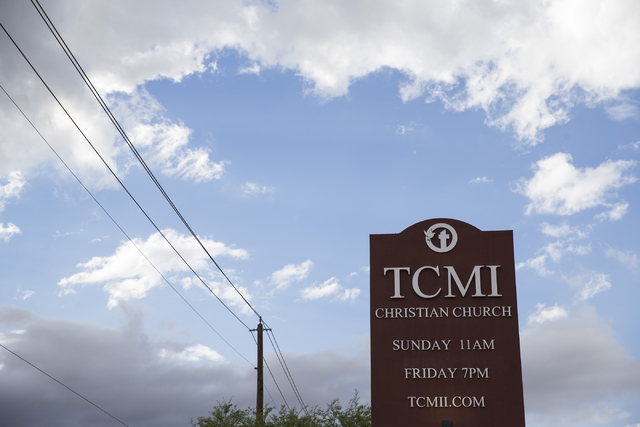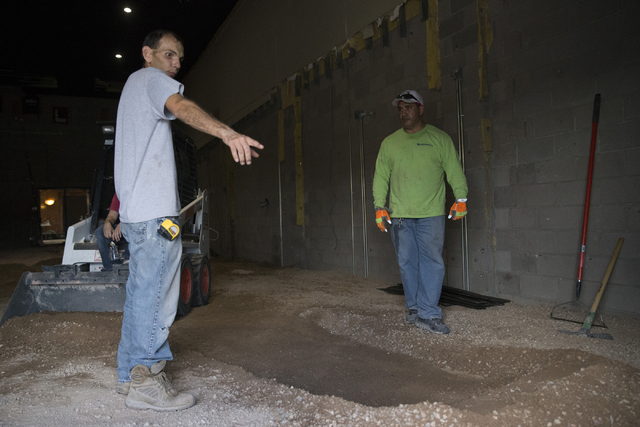 Valley residents might be surprised to learn about the unexpected past lives of some local commercial spaces.
Since moving Truth Christian Ministries International into a former movie theater off North Rainbow Boulevard and West Ann Road, a lot of work has been done, according to Michele Leon, assistant creative director.
"When we went in, it was pretty much trashed," said Leon, of the 62,000-square-foot space.
When the church moved into the former theater in 2011, it had been empty for several years.
Two theaters were renovated into a major service area: One was turned into a youth service area, and another was turned into a food pantry. Two more theaters were turned into a classroom and family room.
Leon said the church initially closed off the entire east wing of the building, but as the church's operations have grown, they are reopening that side to make accommodations. The church is constructing a larger food pantry in the east wing.
The former concession area, which once served customers buttery popcorn and soda, now occasionally hosts brides and grooms for weddings.
Leon added that the church uses the "upcoming movie poster" signs to showcase upcoming events and classes.
Robert Touma, a retail consultant with local commercial brokerage NewMarket Advisors, said that the church's move into the former theater makes for a good fit because a church will need plenty of parking and space if it is growing.
Touma added that landlords don't always want a totally different use for a space if it costs a lot in improvement dollars, but even similar uses can cost a lot because of a brand's unique layout. In the case of Truth Christian Ministries, it owns the building.
"Every space has a different story," Touma said.
At Boulevard Mall off East Desert Inn Road and Maryland Parkway, there are several tenants that one wouldn't associate with a mall.
When the SeaQuest Aquarium opens later this year, it will bring aquatic life to a 31,000-square-foot space that previously held nine separate stores.
Last year, the mall agreed to a deal with Goodwill that saw the company take up about a fifth of a 135,000-square-foot void left by the departure of Dillard's in 2008. It was Goodwill's largest store and first ever inside an enclosed mall in the valley.
Another 60,000-square-feet of what was previously the first floor of Dillard's was scooped up by John's Incredible Pizza Co.
Also at the mall, Asian grocery store 99 Ranch Market moved into a former Circuit City store.
Timo Kuusela, the shopping center's vice president and general manager, said the mall's quick turnaround plan since real estate firm Sansone Cos. bought the mall in 2013 has astonished the community.
"Some of them are surprised the Boulevard Mall has able to secure these tenants. A lot of people had labeled us a 'dead mall' but we're not," Kuusela said.
In Henderson, off American Pacific Drive and North Stephanie Street, a former Furniture World store has been replaced by the family venue Bouncy World, which describes itself as an "indoor bounce playworld."
In southwest Las Vegas, another former furniture store has been repurposed to suit bouncier needs.
Kaci Eliason, assistant manager at FLIPnOUT Xtreme, a trampoline park off West Flamingo Road and South Grand Canyon Drive, said the attraction feels right at home at the former digs of Kinetic Furniture.
"We've built new walls, new rooms, different attractions," said Eliason, who was familiar with the space before the trampoline park opened late last year. "It's a completely new place."
"The high ceilings were definitely a great addition. I think the size of the building has been perfect," Eliason said.
Contact Alexander S. Corey at acorey@reviewjournal.com or 702-383-0270. Find @acoreynews on Twitter.