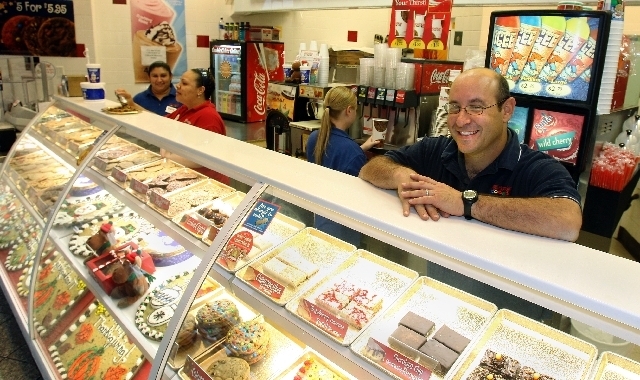 The delay of a delay in new federal insurance rules drew a ho-hum response from local businesses.
The Obama administration on Monday put off until January 2016 part of the employer insurance mandate that's part of the Affordable Care Act. The delay applies to businesses with 50 to 99 workers. Companies with 100 or more employees will still have to either offer coverage or pay a fine after Jan. 1, while businesses with fewer than 50 workers remain exempt.
Local business owners who spoke with the Review-Journal on Tuesday mostly said they saw the rules change as a political ploy to avoid bad press before November's midterm elections, or a futile gesture that won't affect enough people to make a big difference. Still, they fretted over potential economic fallout from the law, as well as new rules that let the Internal Revenue Service determine whether layoffs are economically valid.
To understand why the latest delay got little reaction, consider how few companies it affects, said Randi Thompson, director of the Nevada chapter of the National Federation of Independent Business, a trade group for small companies. Just 2 percent of the nation's employers have 50 to 99 workers, and the share of Nevada businesses in that workforce range is probably similar, Thompson said.
"It's just an odd size to single out," she said.
For the businesses that qualify, all it does is make the future more unpredictable, she said.
"It's frustrating for business owners trying to plan for the future. Do I hire? Do I not hire? This adds another level of uncertainty. This is the second delay for this particular group," she said.
But Michael Solomon, owner of several Capriotti's franchises in Las Vegas and Los Angeles, said many businesses are ready for the rule, and pushing it back won't make a big difference in how they operate.
"I don't think delaying it causes problems, because people began making adjustments in part-time and full-time employees in 2013," he said.
What the delay may mean is that it's less likely the employer mandate will ever take effect, Solomon said.
"I would think the chances of it happening went down (on Monday). I'm starting to think 'the inevitable' is never coming," he said. "I was joking after they pushed it back again that by this time next year, it might be pushed out until 2020."
At least one of Solomon's businesses — the one in Los Angeles — has enough employees to see some impact from the rule change. But even smaller companies are keeping an eye on the tweaks.
With just 44 full-time-equivalent employees, Mexican restaurant Ricardo's doesn't have to offer coverage under the Affordable Care Act. Still, owner Bob Ansara said his sales were up 12 percent in 2013. That's still 35 percent off where revenue was in 2007, but if 2014 brings solid sales growth, Ansara will need to add people to maintain customer service. The health insurance mandate could follow staff growth, and that could mean higher expenses.
"I think most businesses today know exactly how the law is going to impact them," Ansara said. "What we don't know is how flexible our customers are if we attempt to pass it on. The bottom line is, can businesses absorb it? And if they can't, can customers absorb it?"
The Obama administration's delay, which came days after a Congressional Budget Office report said the law will cost the U.S. economy the equivalent of 2.3 million full-time jobs, answers those questions, Ansara said.
"The administration looked out from their perch and said, 'Uh oh, we're wondering if this economy is really recovered to the extent it needs to be to enforce this,'" he said.
Local employers also fretted over an IRS rule buried in the delay's announcement. Businesses who lay off workers and fall below the 99-employee threshold may have to prove to the agency that they let staffers go for economic or business reasons, and not because they wanted to get out of buying health coverage in 2015.
"That's just more uncertainty," Thompson said. "What if you've lost business and you have to let people go? Who says the IRS won't come back and fine you for dropping people when you had a perfectly legitimate reason?"
The IRS also looms large as consumers try to buy coverage to comply with the individual mandate that took effect Jan. 1. Those consumers, more than a narrow slice of employers, should be the real focus now, said Larry Harrison, a Las Vegas-based spokesman for the National Association of Health Underwriters and an independent broker with local benefits-consulting firm National Healthcare Access. Nevadans have had a difficult time enrolling in coverage through Nevada Health Link, the state exchange's website.
"If (the administration) wants to do society justice, it should extend the delay to the individual market," Harrison said.
Contact reporter Jennifer Robison at jrobison@reviewjournal.com. Follow @J_Robison1 on Twitter.