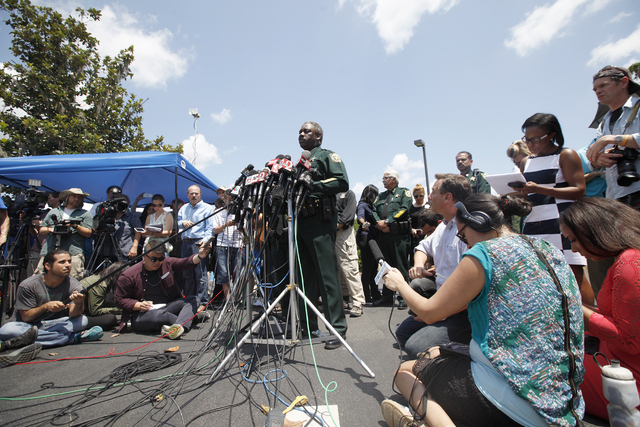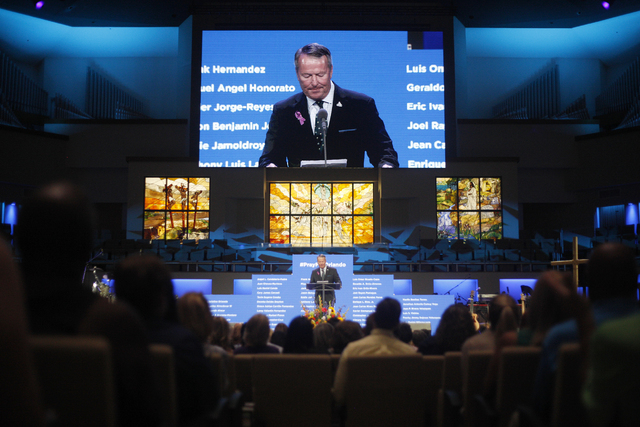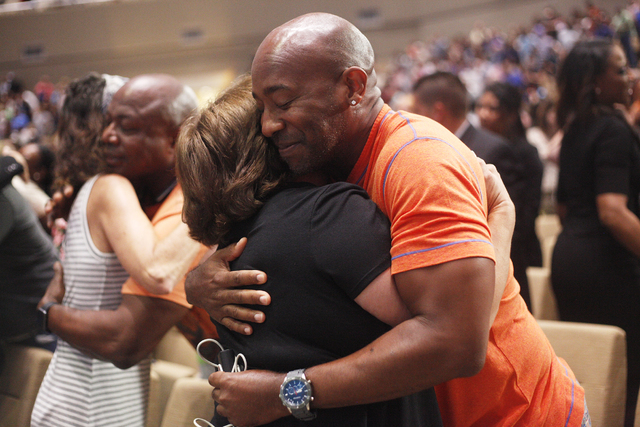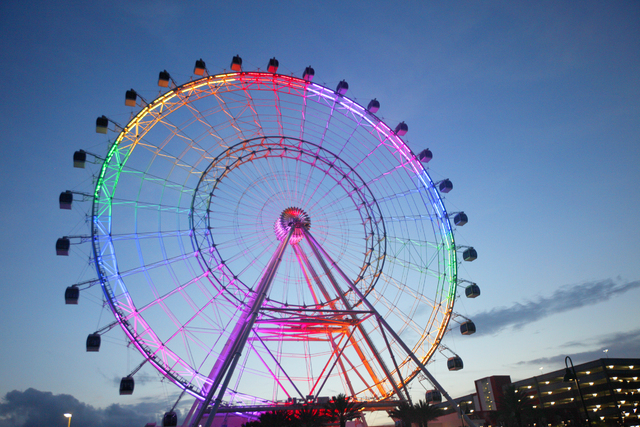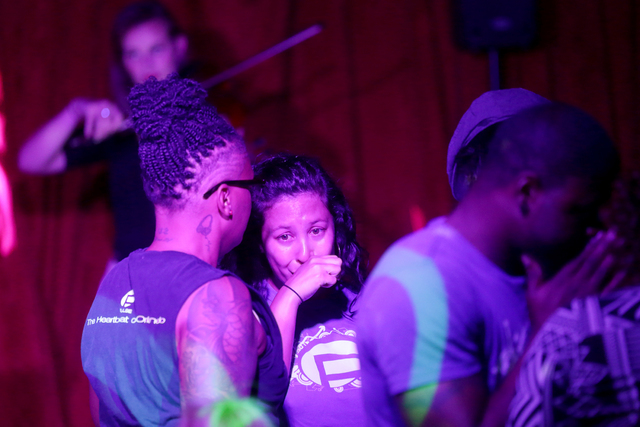 It's hard to fathom a scenario worse than what unfolded in Orlando, Florida, from June 10 to 14.
A performer was shot at point-blank range. A gunman whose motives are still unclear shot and killed 49 people in a nightclub. A child was dragged away and drowned by an alligator.
The unimaginably horrific nightmare of an alligator attack in the "happiest place on Earth" grabbed headlines in a city reeling from those first two events.
Except for the detail of the alligator, any of those tragedies could have occurred in our own hometown, where tourism drives the economy.
When videographer Rachel Aston and I were assigned to spend time in Orlando after the Pulse nightclub shootings, our working premise was that the worst mass shooting in American history could have a broad impact on Orlando's tourism economy.
Because Orlando operates in a somewhat parallel universe to Las Vegas, it seemed some lessons could be learned here by watching how Orlando responded to its own tragedy.
When we arrived, locals were just beginning to rebound from the shock. Not long after our plane touched down at Orlando International Airport, we were off to a multidenominational memorial service at which Orlando Mayor Buddy Dyer offered comforting words.
The tears flowed like the rain outside the First Baptist Church of Orlando during one of central Florida's typically powerful thunderstorms.
As I was typing the last keystroke in my report from the memorial, word had come down about the fate of 2-year-old Lane Graves. It was clear that the tragedy, completely unrelated to the other two, was a part of the tourism story. We covered the aftermath of the alligator attack with that in mind.
Throughout the Orlando stay, we searched for indications that the city's worst week would have negative economic repercussions.
Interviews with Billy Vassiliadis, R&R Partners' CEO and the Las Vegas Convention and Visitors Authority's advertising consultant, and Sean Snaith, an economics professor at the University of Central Florida in Orlando, revealed some somewhat surprising conclusions: that the triple tragedies in all likelihood would not damage to Orlando tourism long-term.
Their reasoning was solid. All three incidents were random acts not likely to be repeated. As devastating as they were to fans of singer Christina Grimmie, the families of the people gunned down at Pulse and to the Graves family, those incidents weren't likely to cause people to cancel travel plans.
Vassiliadis noted that Las Vegas has seen tragedy, noting the October 2013 shooting and killing of a patron at a nightclub at Bally's and the December 2015 incident in which a motorist struck and killed a woman while hitting several others with her car on the Strip. Those incidents didn't deter people from coming to Las Vegas.
Snaith also pointed out that the Pulse nightclub is near downtown Orlando, far from where most visitors to the city go, and the alligator incident was a freak incident unlikely to deter other visitors.
So what can be learned from these tragedies, here and in Orlando, as they relate to tourism? Here are my takeaways.
Strong, empathetic leadership is key to delivering the community from the shock of these events. Dyer delivered the right balance of compassion and conviction in his public statements regarding the mass shootings. Sheriff Jerry Demings was remarkably poised in his updates about the shootings and the alligator attack. Orlando is fortunate to have such steady leadership to unite the community.
The leadership within the tourism community was less forthcoming. As the business community was looking for answers, Visit Orlando, the organization that markets the area much as the Las Vegas Convention and Visitors Authority markets Southern Nevada, wouldn't grant interviews or talk about what was on people's minds.
It's easy to understand why. Snaith said no one wants to irritate The Mouse, because those comments come back to bite them. It was much easier for Visit Orlando to say "no comment" than to answer a few tough questions. In fairness to Orlando, it happens here, too.
Some of that anti-Disney sentiment rose to the surface during the briefings on the missing boy. The media pounded Demings with questions about whether the signs around resort waterways are thorough enough. Signs tell people not to swim, but don't say anything about the presence of alligators. Disney finally announced after that criticism was raised that it would review signs at all of its resorts.
That got me thinking: Are there hazards in Southern Nevada that we take for granted but should warn tourists about? Local officials are pretty good about warning people not to leave children and pets in their cars when it's hot, but should we be doing more to warn visitors about that? Should there be messaging to visitors to stay hydrated? Are there neighborhoods we should encourage visitors to avoid?
Although the experts say the recent tragedies' effect on tourism in Orlando will be short-lived, I won't be completely convinced until we start seeing the numbers. Although we may not see visitation tumble for Disney, Universal and the other theme parks dominating Orlando's landscape, it's clear that other people are already hurting economically.
Chain restaurant workers are saying they've seen a slowdown since the nightclub shootings. Maybe that's because people were just a little reluctant to go out.
The businesses immediately around the nightclub are being devastated. Entire blocks of downtown Orlando are barricaded and some of those places won't see clients until all the police work is done.
Pulse itself was devastated and some of Orlando's gay entertainers staged a benefit show for the Pulse workers who are out of a job. At the benefit, Pulse management said the club would definitely reopen, but that would be a tall order.
The Florida incidents have us talking again about gun control and the Second Amendment, a debate, I'm sure, won't go anywhere again, for better or worse.
We should all continue to talk about what happened in Orlando.
Our economy may depend on it.
Contact Richard N. Velotta at rvelotta@reviewjournal.com or 702-477-3893. Find him on Twitter: @RickVelotta