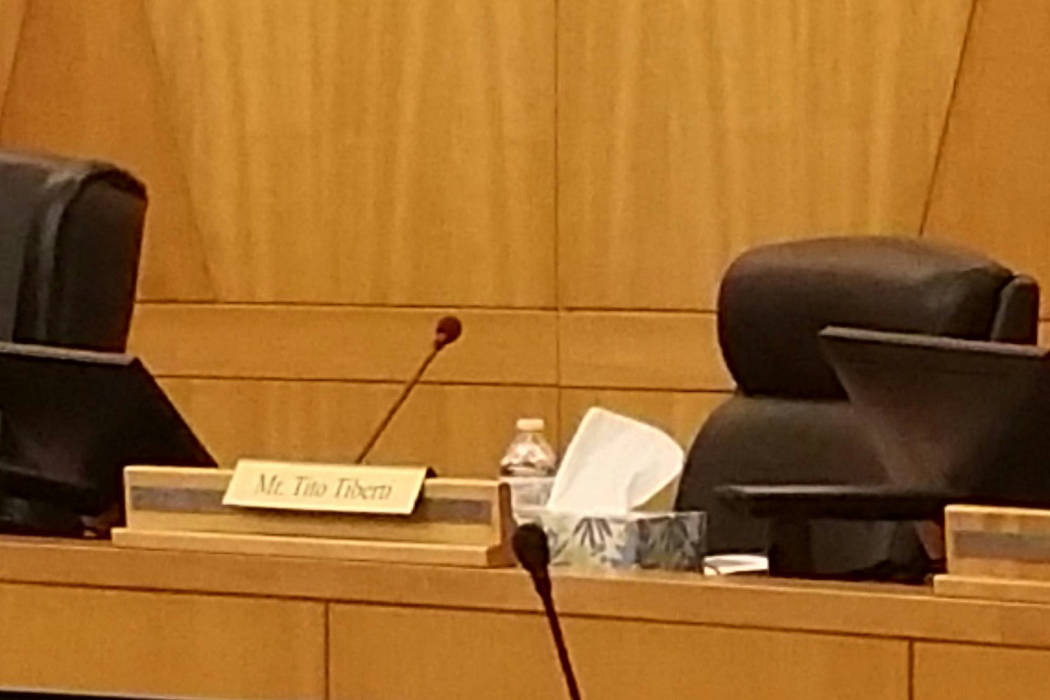 Tito Tiberti, the retired head of Tiberti Construction, has resigned his position as treasurer of the Bishop Gorman Development Corp., the nonprofit that owns the property that houses Bishop Gorman High School.
Tiberti officially resigned earlier this month, but has not attended board meetings for months. He began recusing himself from board decisions about a year ago.
Tiberti Construction started legal proceedings in December 2015 to recover $22 million owed in construction bills by Bishop Gorman Development Corp. The landlord filed for bankruptcy protection this week.
He is still listed as the landlord's treasurer on the nonprofit's latest annual filing with the Nevada Secretary of State.
State records list the Most Rev. Joseph Pepe, the bishop of Las Vegas, as president of the landlord; Deacon Aruna Silva, CFO for the Catholic Church's Las Vegas district, as the landlord's executive director and South Point casino and hotel owner Michael Gaughan as the nonprofit company's secretary.
The deacon, Gaughan and Tiberti could not be reached for comment. Tiberti missed a meeting Thursday of the Las Vegas Stadium Authority. This is unusual for Tiberti, an authority board member, and it may not have been related to the Bishop Gorman case.
The landlord has accused Tiberti of adding more work and increasing costs during construction of the Bishop Gorman campus on South Hualapai Way.
The landlord failed in November to prove its case to an arbitrator that the contract signed by the landlord and Tiberti's family construction business allowed the landlord to wait to pay the business after it received donations specifically earmarked for the construction.
The arbitrator instead agreed with Tiberti that the landlord should have been paying off more of its construction debt with money earned from the sale of the old campus and other funds instead spent on refinancing a bank loan and buying more land.
The landlord also blamed the current leadership of Tiberti Construction for taking Bishop Gorman Development Corp. to court over the unpaid construction bills.
Tito Tiberti had left the family company in 2009. His brother, Renaldo, took his place.
Contact Wade Tyler Millward at wmillward@reviewjournal.com or 702-383-4602. Follow @wademillward on Twitter.