Fresh & Easy stores closing 14 Las Vegas stores
October 21, 2015 - 5:19 pm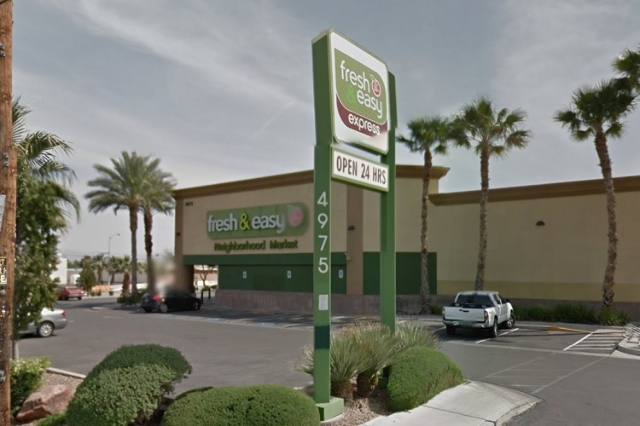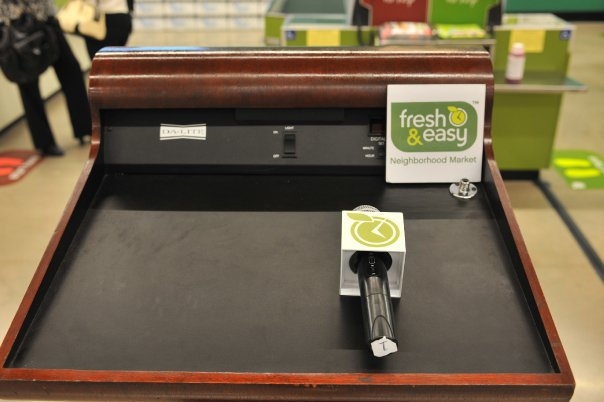 Grocery chain Fresh & Easy, which operates 14 stores in Las Vegas, is closing, according to a spokesman.
Spokesman Brendan Wonnacott told the Review-Journal Wednesday afternoon that Fresh & Easy was starting "the process for an organized wind-down of the business."
Wonnacott said in a statement that, "We have been unable to obtain financing and the liquidity necessary to continue to fund the business going forward."
Fresh & Easy will "continue to work to sell all or part of the business."
The company operates 97 stores in California, Nevada and Arizona.
"There's still an effort to sell store locations so the wind down/closure could be several weeks," Wonnacott said.
Fresh & Easy debuted in 2007. The chain was British supermarket giant Tesco's first venture into the United States.
Fresh & Easy closed three east Las Vegas locations in August less than a year after it remodeled many of its Las Vegas stores in an effort to make them a destination for grocery shopping and prepared meals.
The trio of stores that were closed in August were at 3220 S. Nellis Blvd., 4975 E. Tropicana Ave., and 5755 E. Charleston Blvd.
A manager at Fresh & Easy said workers were stunned by the news because they just heard about the closing Wednesday afternoon. There are about 25 workers per store.
"I was shocked. Apparently, the news heard before us. We just heard about it only a half hour ago. It's frustrating," said Edgard Rodriguez, a manager at the 5639 Centennial Center Blvd. location.
Rodriguez said he has already begun looking for a new job.
At another Fresh & Easy in the Las Vegas area, one assistant manager said she has not even been officially told about the closings.
Supermarket analyst David Livingston said Fresh & Easy was doomed from the start because the chain failed at creating an identity for itself and was notorious for picking bad locations.
Livingston said Fresh & Easy would sell discounted produce after several days, training customers to shop only when they knew the produce was less expensive.
"They failed because it was a poor format without an identity, and they took bad locations," said Livingston, owner of DJL Research of Waukesha, Wis.
"You couldn't do any worse unless you did it on purpose," Livingston said Wednesday. "They trained the customer to take advantage of themselves. They made fools out of themselves."
The planned closings for Fresh & Easy is the latest shake-out in the Las Vegas grocery scene.
Employees of Bellingham, Wash.-based Haggen, which entered the Las Vegas Valley in June with its purchase of seven Vons and Albertsons stores, said the company will close its area locations on Nov. 17. They said that's about 10 days earlier than the company initially told them.
Haggen has not confirmed that closing date.
Contact reporter Alan Snel at asnel@reviewjournal.com. Find him on Twitter: @BicycleManSnel