Las Vegas still popular for house-flipping but near bottom for profits
Updated March 9, 2017 - 5:07 am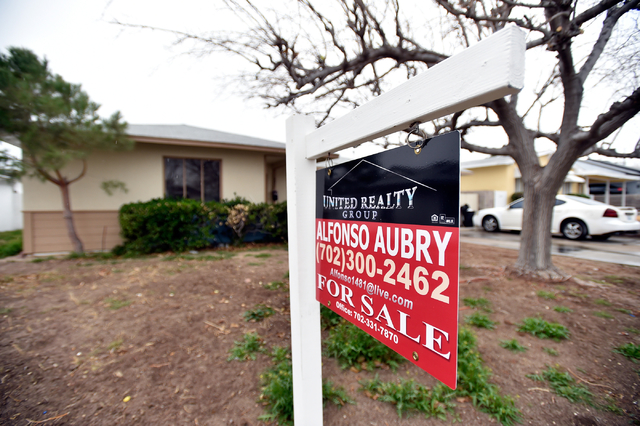 Las Vegas remains one of the most popular places in America to flip houses, and profits are rising, but investors can make a lot more money elsewhere with the tactic, a new report shows.
Buyers completed 4,014 flips in the Las Vegas area last year, comprising 9.2 percent of all home sales, and booked average gross profits of $44,050 per deal, according to national housing tracker Attom Data Solutions.
That's compared with 3,757 flips in 2015, also 9.2 percent of sales, with average profits of $39,800 per deal.
Attom, based in Irvine, Calif., defines a flip as selling a home within a year of buying it.
Last year, Las Vegas' share of flips was ninth-highest among 117 metro areas listed in Attom's report.
Its average profit per deal, however, was near the bottom of the pack at 103rd, and its average profit margin, 29.8 percent, was 106th.
Such profits account for sales and purchase prices but not renovations or other expenses the flippers may have incurred.
House flipping was a hallmark of the bubble years last decade, when investors, backed by easy money, bought homes with ease and sold them for profit a short time later, helping inflate property values to record levels until they burst and the economy crashed.