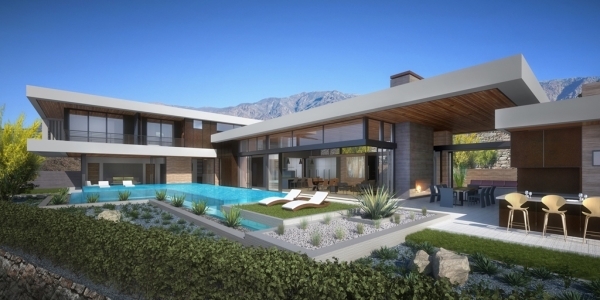 A new Henderson luxury community has closed on the priciest local sale of a vacant home site in the last year.
Ascaya, a 313-lot community in the McCullough Range, said Tuesday that it sold a 1.95-acre hillside site for $2.6 million. That's the most paid for an undeveloped single-family home site in Southern Nevada since late 2014, according to the local Multiple Listing Service.
Darin Marques, Ascaya's sales manager, said the lot is one of the highest-elevation properties in the community. It's at 2,763 feet, or about even with the top of the Stratosphere. It has 1.14 acres of usable space.
Ascaya's first home — an 11,000-square-foot custom home in a desert comtemporary design style — broke ground in July. The first of seven planned "inspiration homes" designed to set the architecture bar is scheduled to break ground on Oct. 20.
Construction of a 22,000-square-foot, $25 million clubhouse is set to begin in January.
Between new homes and the clubhouse, Ascaya has more than $50 million in construction planned or underway.
The community's buildout should take about 15 years.
Contact Jennifer Robison at jrobison@reviewjournal.com. Find @_JRobison on Twitter.