New complex chips away at Las Vegas affordable housing crisis
Updated June 14, 2018 - 6:57 pm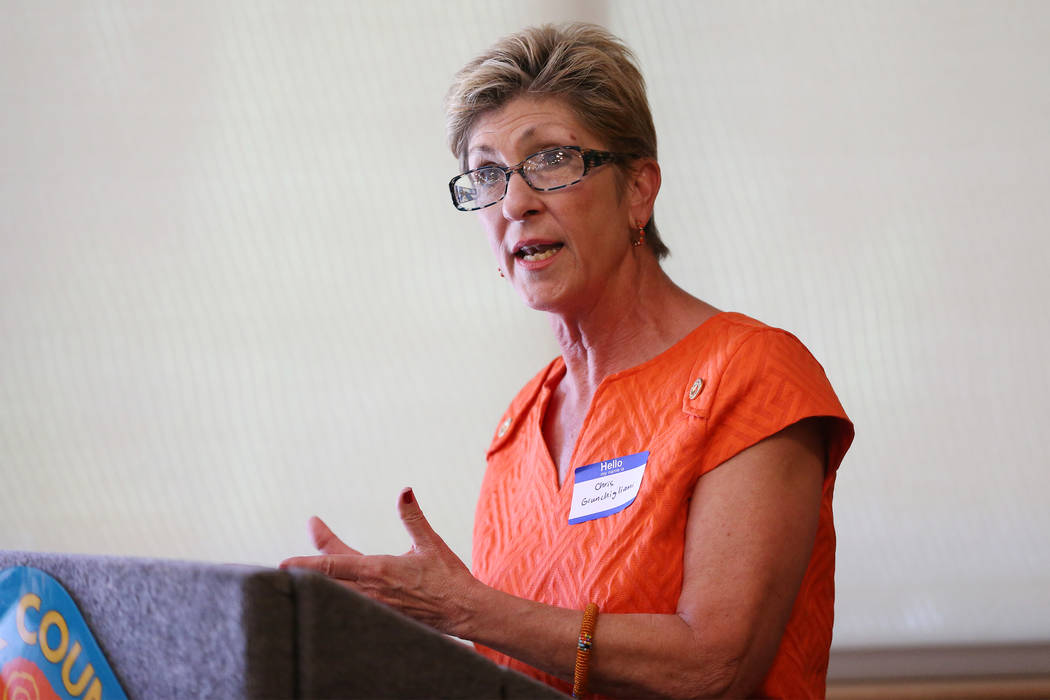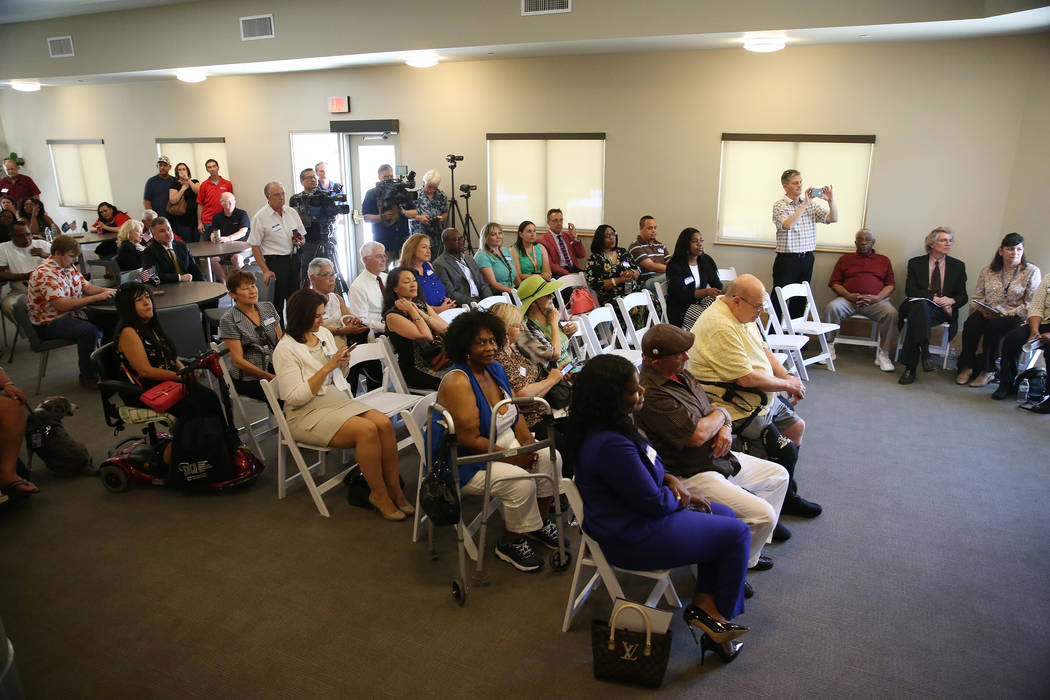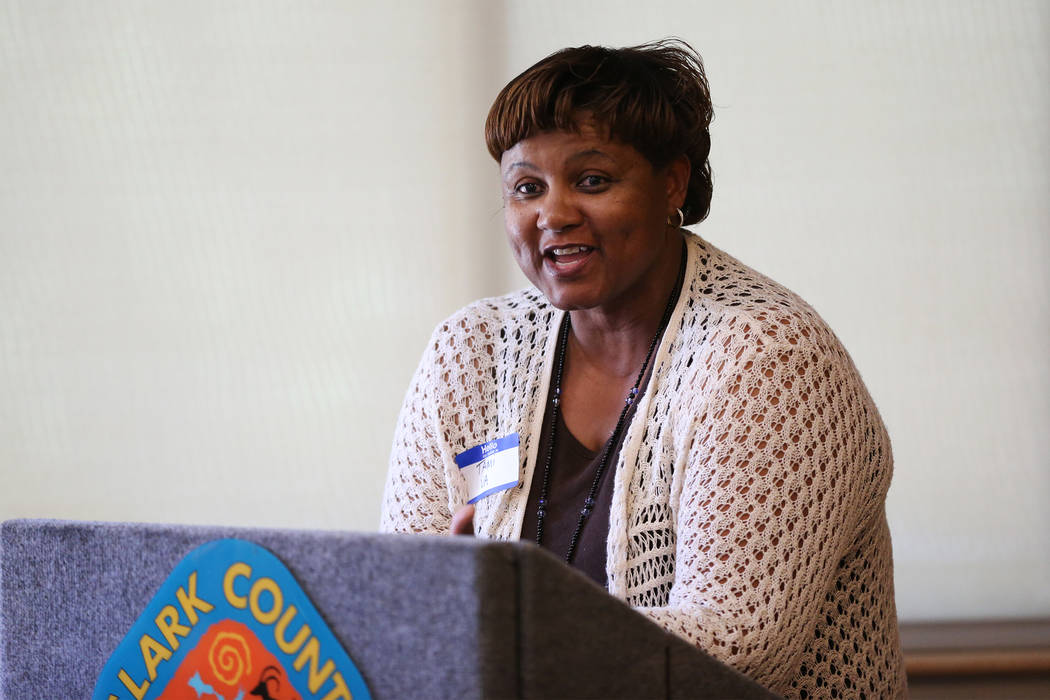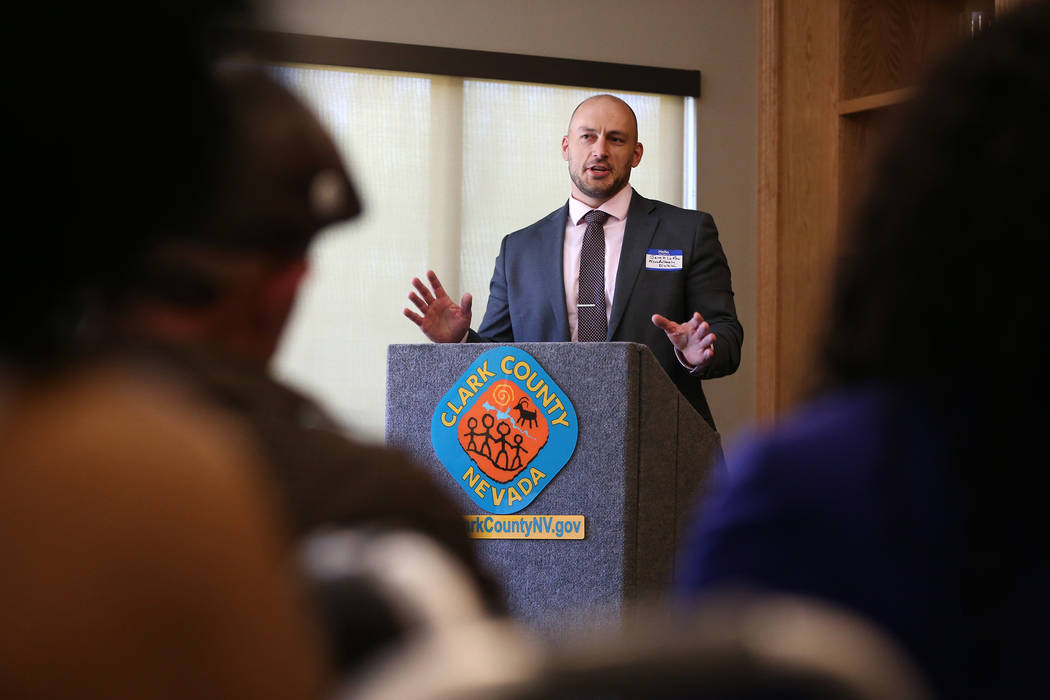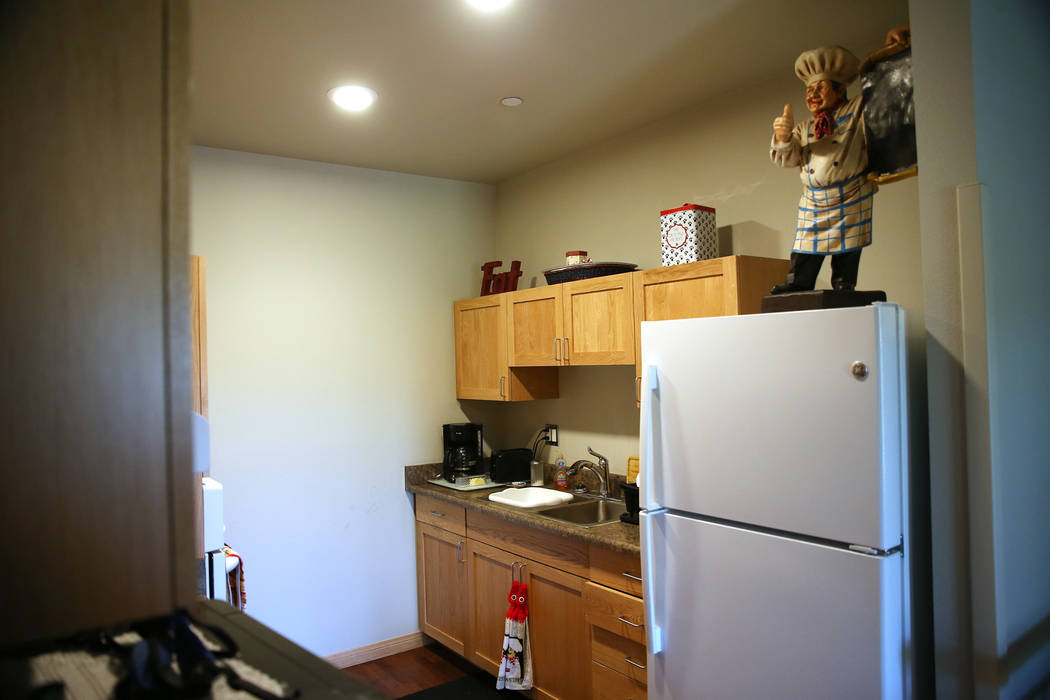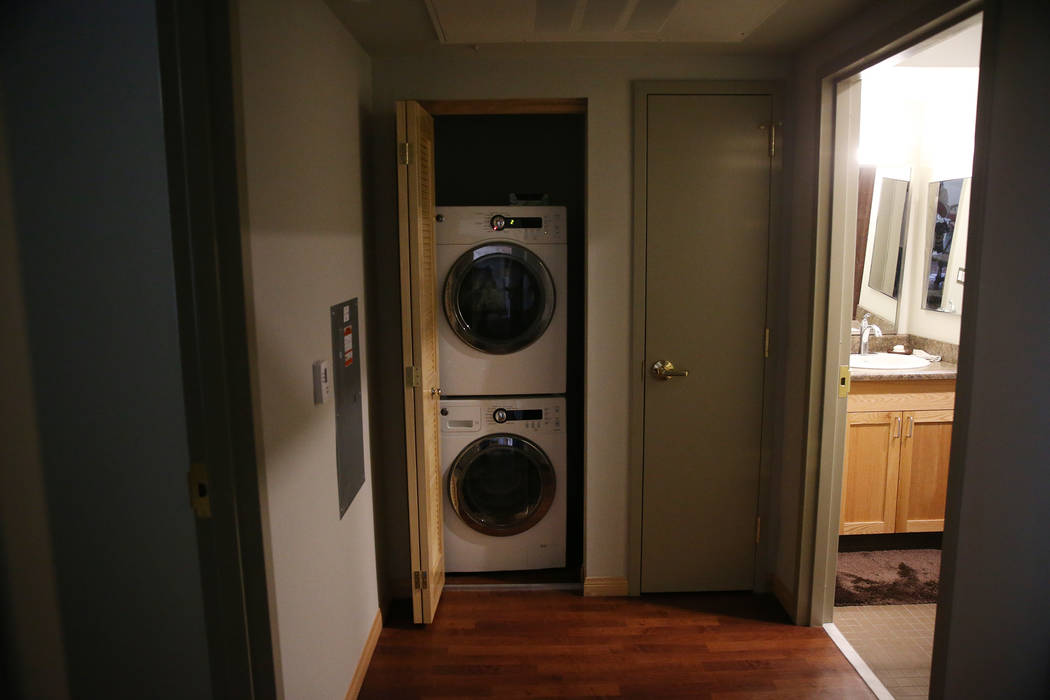 Richard Sullo remembers his reaction when he saw his new apartment for the first time last September.
"I looked at this, and I thought, 'Holy mackerel!'" he said while sitting on a couch in his one-bedroom unit next to Tazz, his Yorkshire terrier.
Sullo, 70, was one of the first people to move into Patriot Place Apartments, which celebrated its grand opening Thursday. The apartment complex on South Pecos Road in eastern Las Vegas serves renters with low incomes, but its mix of 50 one- and two-bedroom units are spacious with hardwood floors and new appliances.
"This is what happens when people come together and collaborate," said Stephen Vander Schaaf, president and CEO of Accessible Space, which built the apartment complex.
Patriot Place Apartments cost about $14 million to build, but some $12 million of that came from Accessible Space selling federal tax credits it received from the Nevada Housing Division.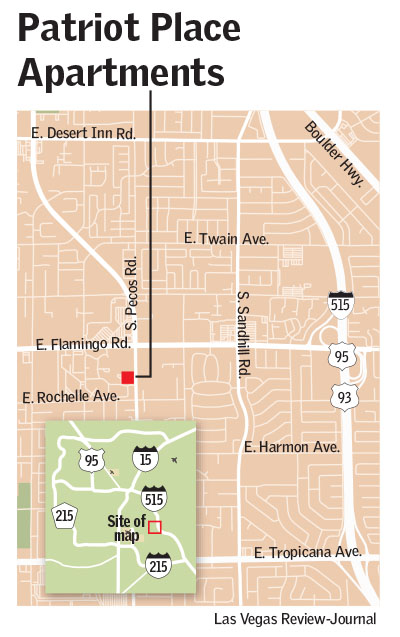 Having less debt on the project allowed the company to charge lower rents. Additionally, the Southern Nevada Regional Housing Authority and the U.S. Department of Veterans Affairs allocated the project 49 Housing Choice Vouchers to ensure residents pay no more than 30 percent of their income on rent.
As home prices and rental rates soar across Nevada, about 168,000 families in Clark County need assistance obtaining affordable housing, according to the state's Annual Housing Progress Report.
Today, 44 of the apartments house a U.S. veteran, many of whom have physical disabilities. Thirteen residents were formerly homeless.
Sullo, an Air Force veteran who pays $311 a month in rent, said Patriot Place isn't just putting an affordable roof over peoples' heads. Once a month he hosts a poker night, and twice a month there's guided meditation to help residents living with post-traumatic stress disorder.
"They have managed to make this a place where you can get involved and do stuff," Sullo said.
Accessible Space soon hopes to break ground on an additional 48-unit affordable housing complex, Allegiance Apartments, less than a mile away later. Those units will likely fill up quickly, too; the wait list for Patriot Place Apartments is nearly 2,000 applications long.
"When you see thousands and thousands of applications, it tears your heart apart because it shows how great the need in our community is," housing authority interim Executive Director Amparo Gamazo said. "This is why we're here."
Contact Michael Scott Davidson at sdavidson@reviewjournal.com or 702-477-3861.