Unique 'graffiti house' in Spring Valley on market for $995K
Updated May 18, 2023 - 8:46 am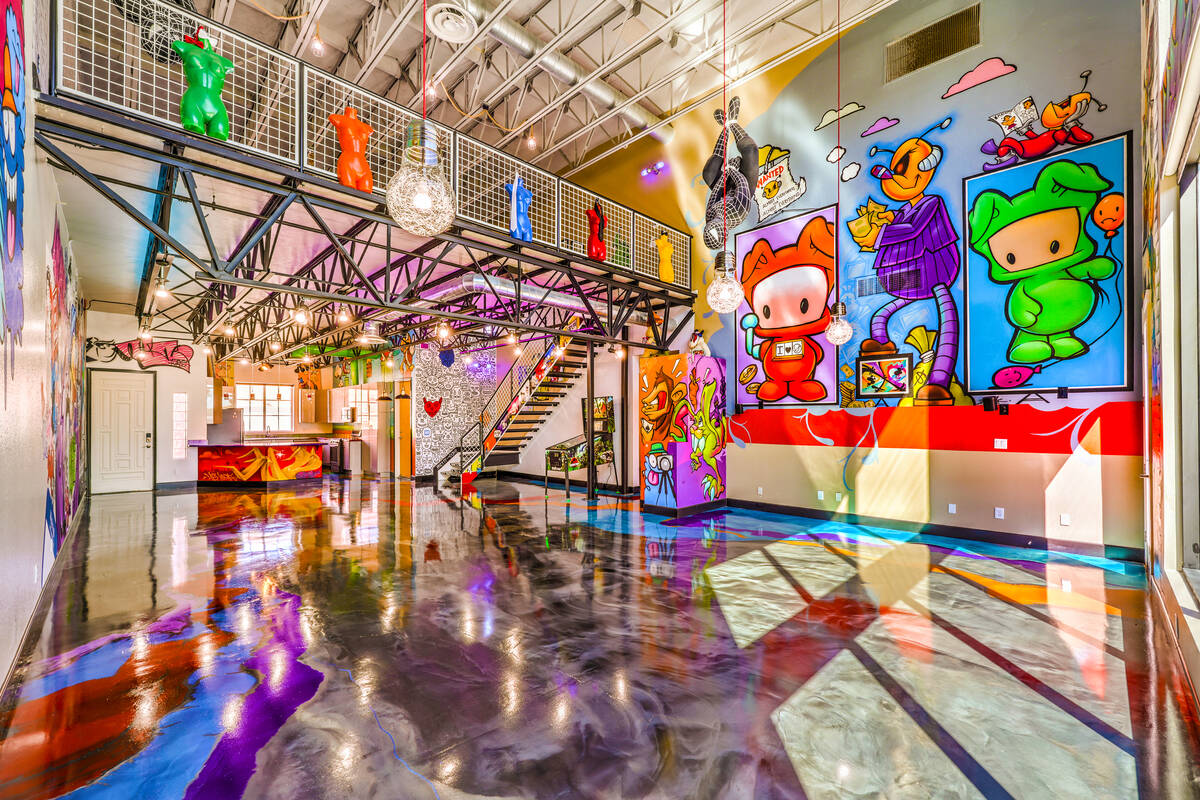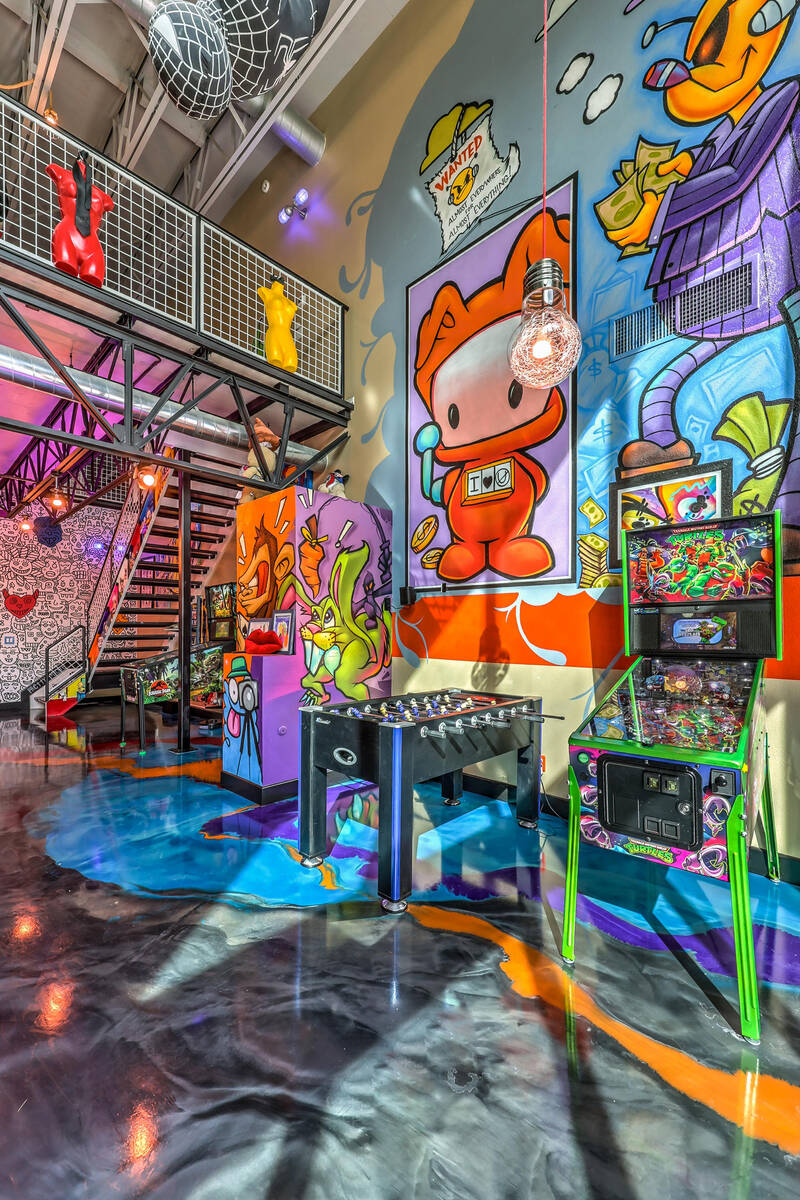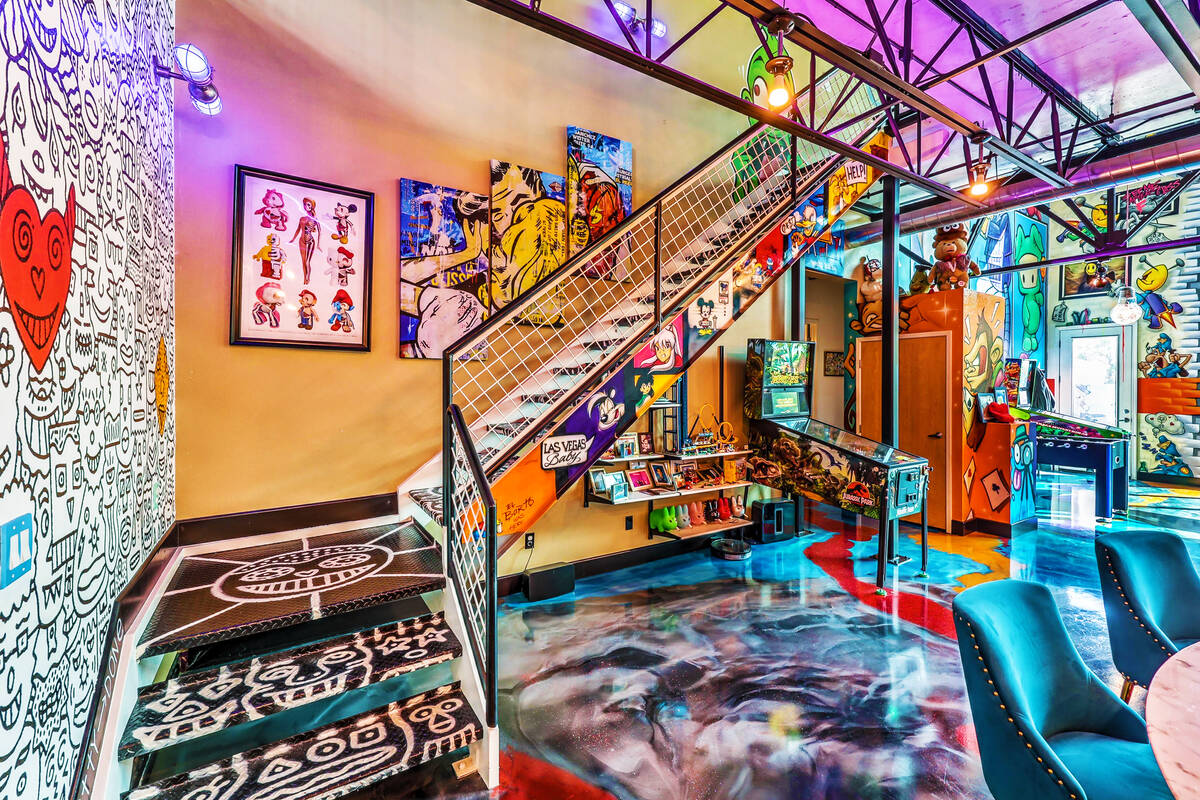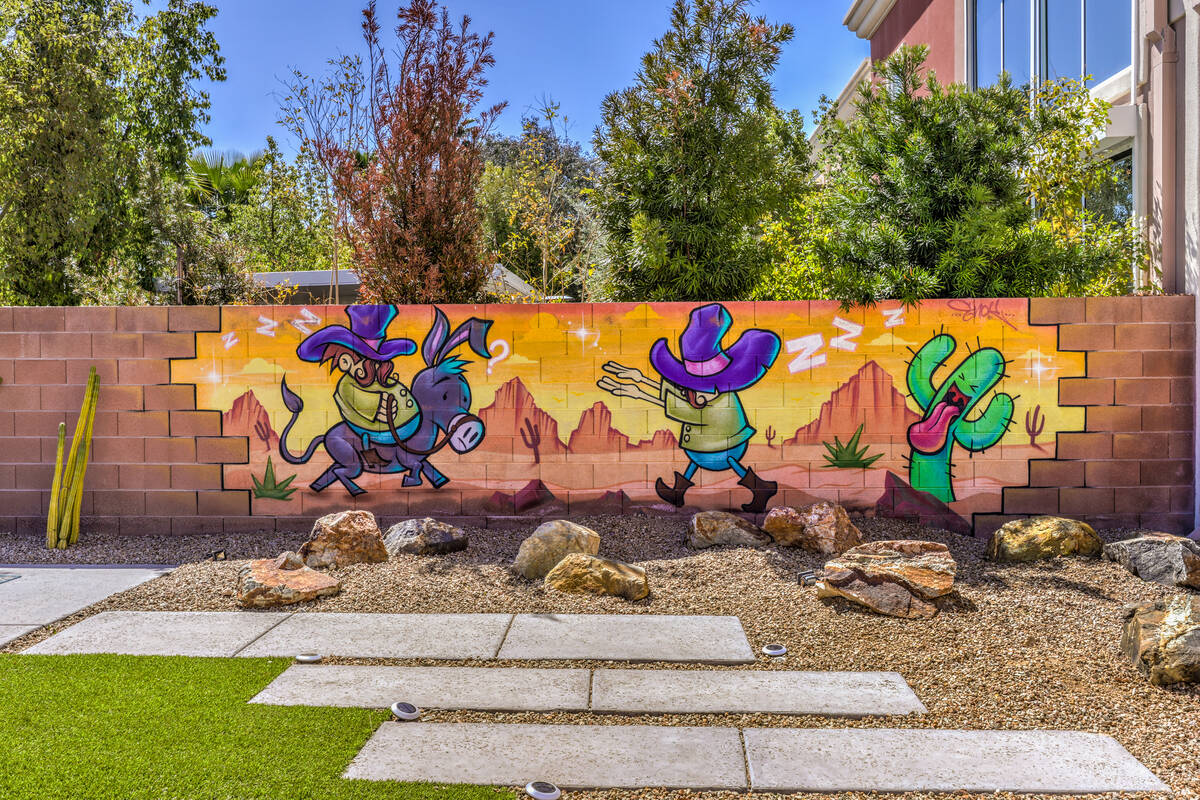 When Ivan Phillips first moved into his Spring Valley home some 11 years ago, he knew something needed to change.
"The fact is when we bought the house we loved the style of the house, but we thought it was a bit too warehouse-y," said Phillips, who runs a tour company called Comedy on Deck Tours. "It was gray walls, gray floors, gray ceilings, gray everything. And you want a house that is a home."
Phillips then set about turning the house into a home by keeping his eyes peeled around Las Vegas for graffiti artists; he would check their tags (graffiti artists' signatures) and then would find them on Instagram. From there, he said it was a simple proposition of asking artists to work on his house and, over the years, five ended up saying yes.
Now the house at 5626 Deer Creek Falls Court is up for sale as Phillips and his family are moving into a larger property nearby and he's listing the home, graffiti art and all throughout the 3,381-square-foot, three-bedroom, two-story loft-style property.
Realtor Jordon Metz said it's definitely a unique property, but it's also very family-friendly and of course, has a very unique style to it.
"Everywhere you look there is something," said Metz, who has the property listed for $995,000. "I remember when (Phillips) first took me through it, I was just amazed by it, you're kind of in awe when you first walk in."
The home also features two full baths, a two-car garage, a recently renovated kitchen and a Jacuzzi. The art features a number of notable characters including Minions, Super Mario Bros., Elvis and popular Disney characters in what Phillips calls a "fun" style that he said he didn't put too much thought into, rather just letting the artists come and express themselves.
Of course, he's hoping the eventual buyer doesn't just come in and paint over the artwork, which sometimes required his family to stay in a hotel for up to two weeks while the artist worked with spray paint. So he's got his heart set on a certain type of buyer.
"If I had two people standing right beside one another offering the same amount for the house, and one guy said he was going to get rid of the art, and the other said he was going to keep it, I would sell it to the guy who was going to keep it right away."
Contact Patrick Blennerhassett at pblennerhassett@reviewjournal.com or 702-348-3967.