How Lee's Liquor became a Las Vegas success story
August 10, 2016 - 10:19 pm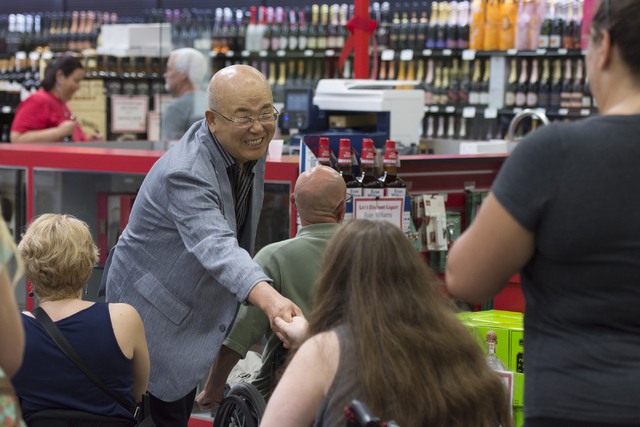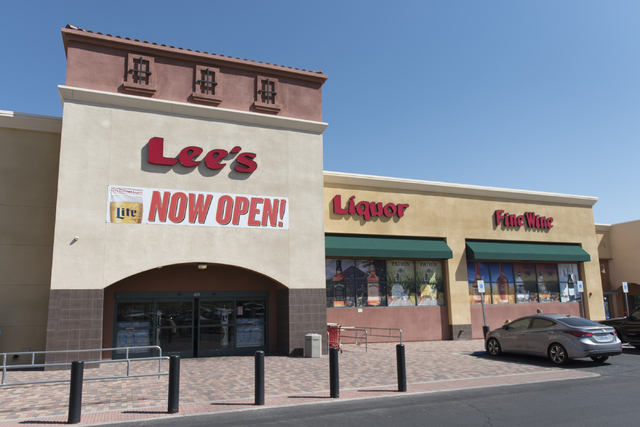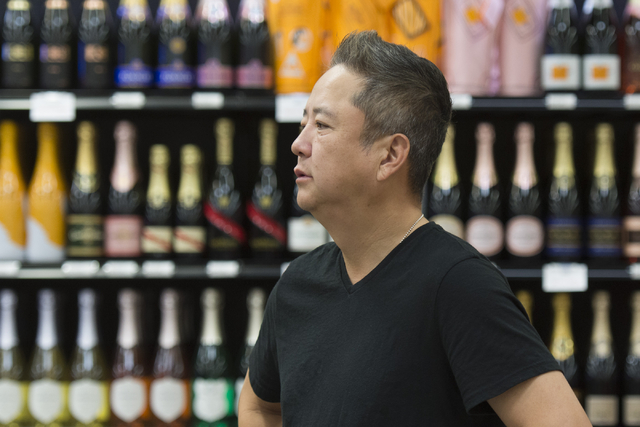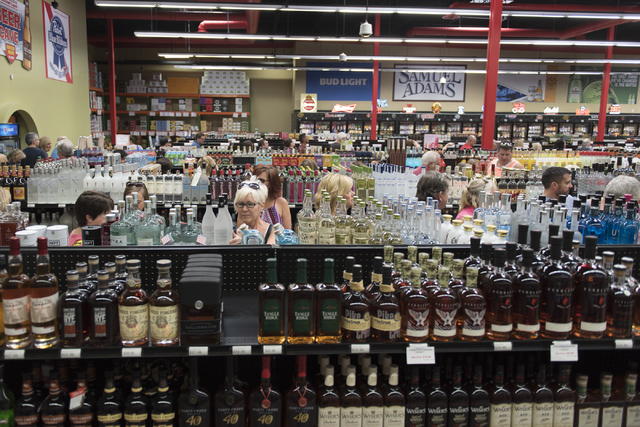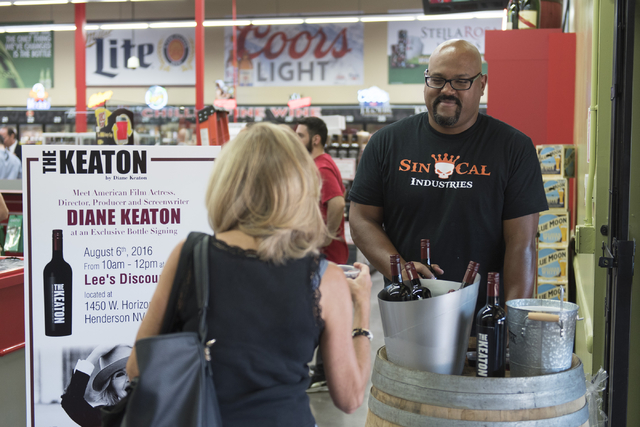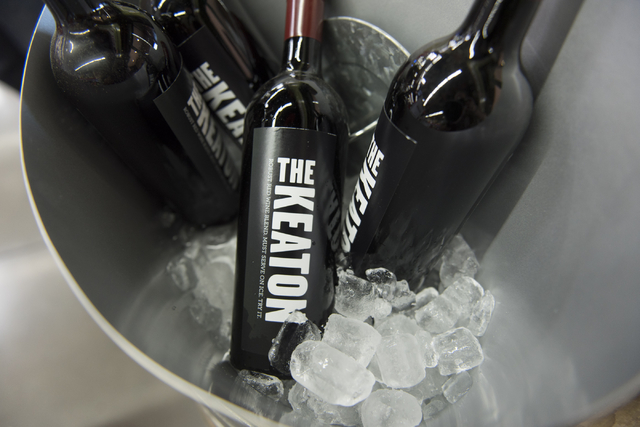 Hae Un Lee has always loved a challenge.
The South Korean immigrant said he has worked hard his entire life, but when he first arrived in the United States 36 years ago, no one would hire him because he did not speak English.
Lee's solution — to start his own business.
Formerly a central government officer, Lee grew tired of the overpopulation and poor education in Seoul. In 1980, Lee decided to relocate his family and a start a new life.
While he settled in Las Vegas, he did not plan to stay permanently. After arriving here, Lee's friend recommend he open a dry cleaning business in New York, but after a week, he realized he did not like the industry and returned to Las Vegas to try again.
Lee's son, Kenny Lee, said his father enjoyed drinking and noticed how easily supermarkets sold alcohol.
"He would go there, just grab a bottle, put it down, and they'd tell him the total and he'd give them the money," Kenny said. "As he was walking out the store he said, 'You know what, this is the perfect business because I don't actually have to talk to customers.' "
Lee would soon find out that was not the case.
Lee said at first he struggled to help customers, who did come to him with questions, find what they were looking for — and occasionally handed them the wrong item. Despite that, he kept trying and worked hard to learn English and the liquor business. A short, sharply dressed man with thinning gray hair and an easygoing smile, Lee said that he can laugh about it now.
Lee's Discount Liquor will celebrate its 35th anniversary Saturday at the 4230 S. Rainbow Blvd. location. It is the largest liquor store chain in Las Vegas, with 20 locations, including one in Mesquite, and plans to open 10 more by 2020.
Lee opened his first store, Plaza Liquor, in 1981 on Spring Mountain Road and Jones Boulevard.
One of his first marketing strategies was to changed the name to A Plaza Liquor so that it would be first liquor store in the phone book. Later, Lee extended the name to A Plaza Liquor Barn, and he liked it until a California chain with a similar name threatened to sue him if he did not change the name.
Lee went back to the drawing board again, and Lee's Discount Liquor was born.
"Here in the United States, people like discounts, Discount Tires, etc.," Lee said.
In the beginning, Lee said he felt an immense pressure because he did not want his business to fail. He worked seven days a week, 15- to 18-hour shifts, and managed the store largely by himself.
"If I need to go to the bathroom, I would put a sign at the door that read, 'Be back in five minutes,' and then restart," Lee said.
For its first stores, Lee's Discount Liquor relied on vans with advertisement signs to draw in new customers and fliers distributed by hand by Lee's three children, Annie, Tina and Kenny, who has served as the company's president since 1993. Now, Lee's print advertisements, commercials and billboards can be seen all over Las Vegas.
In recent years, the company received criticism for the messages its advertisements may send about alcohol use. Some examples include "I didn't text you. It was vodka," "Alcohol. It's cheaper than therapy," and "Party without alcohol is just a meeting." Kenny said they won't change the way they advertise.
"We are goofy, funny and a little edgy," Kenny said. "That's how everyone knows and remembers us. A radio station did a survey, and 85 percent of people knew (the billboard) was joke and they thought some people needed to lighten up. We were happy to see most of people were on our side."
Las Vegas Asian Chamber of Commerce Director James Yu has seen Lee work tirelessly over the years, and even though he is now a CEO, his work ethic has not changed. Yu said that characteristic is the most important element of Lee's success.
"He proved that in America, there's no boundary and there's no limit in terms of achieving success," Yu said. "This is also a good example that he is setting for all young entrepreneurs, that this could be done by other people no matter what the line of business is."
At 74, Lee said his only hobby is his job. While his diabetes requires him to take more care of himself, Lee said he has no plans of retiring. His advice for people thinking about starting a business is to be patient and be prepared to work hard, because success doesn't come overnight.
"It's like my dad always says, 'If you work eight hours like any other people, how are you going to be better than them?'" Kenny said. "If regular people work eight hours, you have to work 16 hours, which he literally did."
Contact Rocio Hernandez at rhernandez@reviewjournal.com or call 702-387-5208. Follow @rociohdz19 on Twitter.