How much money do those Halloween popup stores actually make?
October 30, 2017 - 5:12 pm
Updated October 30, 2017 - 6:26 pm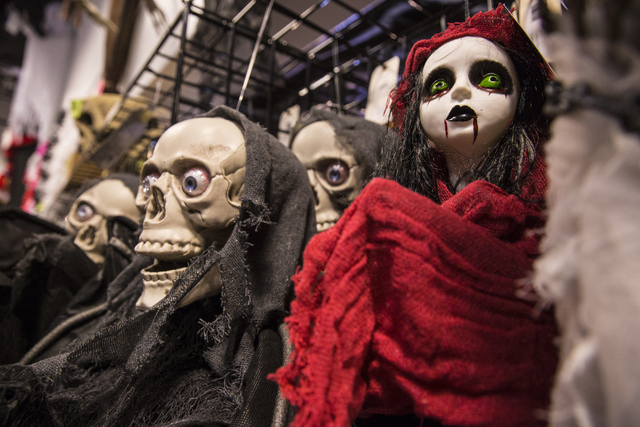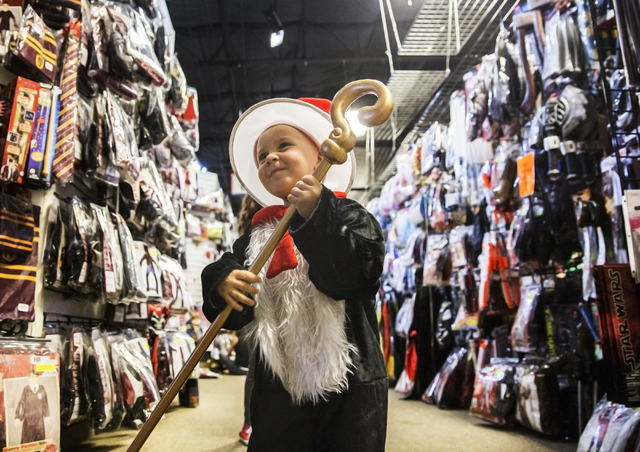 With Halloween stores about to vanish after slinging costumes for a few months, some people might wonder: How do these operations work, and how much money do they make?
The retailers sign short-term leases, letting them move in around Sept. 1, and leave a week or two after the Oct. 31 holiday, according to Lisa Callahan, founder of Las Vegas real estate brokerage Sage Commercial Advisors.
She said most landlords don't go looking for Halloween tenants — it's not worth the effort to fill an empty store for just two months.
But the deals generate income for a landlord and foot traffic for the plaza. Also, Callahan said the stores typically pay their rent as a lump sum before taking the keys.
In one deal she saw, a two-month lease for a Halloween store fetched $30,000 in rent.
"It's not chump change," she said.
Neither is what customers spend. According to the National Retail Federation, more than 179 million Americans planned to take part in Halloween festivities this year, up from 171 million last year, and they were expected to spend $9.1 billion, up from $8.4 billion.
The biggest chunk of the forecast spending, at $3.4 billion, is on costumes, followed by $2.7 billion on candy, another $2.7 billion on decorations and $400 million on greeting cards.
Retailers with Las Vegas Valley stores include Spirit Halloween, a seasonal operator with more than 1,100 locations in the United States and Canada, and Halloween City, which operates about 250 to 300 temporary stores "during the Halloween selling season," according to its parent, Party City Holdco.
Party City is a publicly traded company based in Elmsford, New York, with a stock-market value of more than $1.3 billion as of Monday. Last year, its temporary Halloween stores generated about $59 million in revenue, the company said in a securities filing.
Contact Eli Segall at esegall@reviewjournal.com or 702-383-0342. Follow @eli_segall on Twitter.