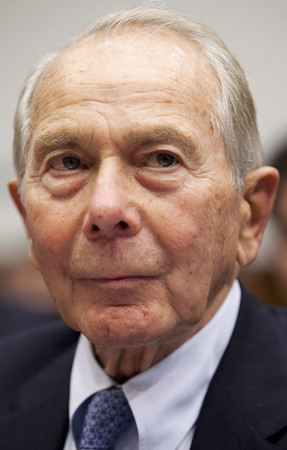 WASHINGTON
Some small-business penalties suspended
The IRS has temporarily stopped collecting penalties from some small businesses that have been hit with big fines for not disclosing the use of questionable tax shelters.
The fines, which can reach $300,000 a year, were an unintended consequence of a 2004 law aimed at big corporations that use the shelters to avoid taxes. Lawmakers asked the Internal Revenue Service last month to suspend collections while they work to change the law.
The IRS agreed to suspend collections through September on cases in which businesses gained less than $200,000 a year from the tax shelters, IRS Commissioner Doug Shulman said in a letter to lawmakers released Tuesday.
HOUSTON
ConocoPhillips says output up in quarter
ConocoPhillips, the third-largest U.S. oil company, said Tuesday second-quarter production rose by more than 100,000 barrels from a year ago, but lower crude and natural-gas prices and refining margins are expected to hurt results.
In an overview of market conditions for the April-June period, the Houston-based company said global output was about 1.86 million barrels of oil equivalent. That's up from 1.75 million barrels in the second quarter of 2008.
Production results include ConocoPhillips' Canadian Syncrude operations but not its Russian Lukoil business.
In April, the company said its first-quarter output averaged 1.93 million BOE, largely from new projects in the United Kingdom, Russia, Norway, Vietnam, China and Canada.
But sharply lower commodity prices are expected to be a drag on earnings.
The market price for natural gas fell $7.43 compared with the year-ago period and $1.40 from the first quarter.
NEW YORK
Car parts supplier Lear files for bankruptcy
Automotive parts supplier Lear Corp. filed for bankruptcy protection on Tuesday after receiving support from lenders and bondholders to reorganize its struggling business.
The move had been expected from the maker of vehicle seats and electronics, which missed an interest payment on its bond debt last week and revealed its intention to seek Chapter 11 bankruptcy protection from its creditors. The Southfield, Mich.-based company made the filing in the U.S. Bankruptcy Court for the Southern District of New York.
It listed $1.27 billion in assets and $4.54 billion in liabilities. Subsidiaries outside the U.S. and Canada are not part of the filings, the company said.
NEW YORK
Ex-chief won't have to pay back AIG for shares
American International Group Inc. lost a big round Tuesday in its court battle against former CEO Maurice "Hank" Greenberg.
In an advisory decision, a federal jury in Manhattan found that a private investment firm controlled by Greenberg did not have to reimburse AIG for $4.3 billion in shares taken from a company retirement bonus fund in 2005, shortly after Greenberg was ousted as the insurer's CEO.
U.S. District Judge Jed Rakoff said he would issue a ruling in the case by the end of August.
NEW YORK
Oil prices decline for fifth straight day
Oil prices fell for the fifth straight day Tuesday, with a barrel costing $10 less than it did just one week ago when crude hit a new high for the year.
Benchmark crude for August delivery settled at $62.93 a barrel on the New York Mercantile Exchange, down $1.12.
Oil prices had already begun to slide after peaking last Tuesday, and dismal jobs numbers last week from both the U.S. and Europe have hastened the decline.
The Energy Department expects oil to average about $70 per barrel for second half of the year, and the average retail gasoline price to float around $2.36 per gallon.
Plant for Boeing parts bought for $580 million
Boeing Co. will pay $580 million for a plant that makes large sections of its 787 jetliner, an apparent effort to rein in supplier problems that have led to costly delays of the next-generation aircraft and hurt the company's credibility.
The plant, owned by Vought Aircraft Industries, makes barrellike sections of the 787's fuselage that fit between its wings and tail and are composed primarily of lightweight materials.
Deliveries of the 787 have been postponed by nearly two years partly because of problems with components made by suppliers and work that suppliers didn't complete. Those hang-ups are expected to cost the airplane maker billions of dollars in added expenses and penalties.
Boeing shares fell $1.52, or 3.75 percent, on Tuesday to close at $39.04 on the New York Stock Exchange.
NEW YORK
Treasury prices climb as traders seek safety
Investors maneuvered into the safety of government debt Tuesday as they worried about the health of the economy.
The benchmark 10-year Treasury note rose 0.5 points to 97.25, sending its yield down to 3.46 percent from 3.50 percent late Monday. It was the yield's lowest level since May 25.
The 30-year bond rose 0.81 points to 99 and its yield fell to 4.30 percent from 4.35 percent.