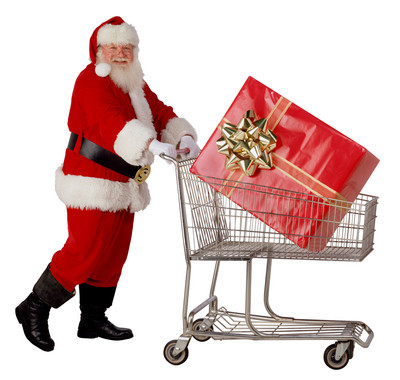 MILWAUKEE — Steep discounts on clothes, toys and electronics enticed shoppers to stores this weekend but they still are making fewer purchases leading into the final stretch of the holiday shopping season.
Based on early reports from analysts and malls, sales results were generally mixed to moderately down this past weekend, the second-to-last of the season that can make or break many retailers.
Stores offered big discounts to shoppers who have been pulling back their spending, concerned about the recession and job stability. Shoppers came to stores for these discounts but largely stuck to their shopping lists and basic items like clothing, analysts say.
Traffic levels at stores were comparable to last year, said Marshal Cohen, chief industry analyst at market research group NPD Group. People were looking for deals but not as willing to spend their money as last year.
"The number of consumers actually making purchases were down and when they did purchase they purchased less," Cohen said.
Results were mixed across the country, with electronics still doing well as stores like warehouse-club operator Costco Wholesale Corp. were mobbed, he said.
"It wasn't as good as last year but it wasn't as doom and gloom as everyone was expecting," he said.
This Saturday was the strongest yet this season, said Karen MacDonald, a spokeswoman at mall operator Taubman Centers Inc. Traffic was up at stores throughout the country, but in terms of sales, business overall ranged from slightly above, to flat, to slightly below last year's levels, she said. Apparel was a top seller while high-end jewelry and home furnishings were weak.
John Collins, an event planner who lives in Brooklyn, was at Crate & Barrel in Manhattan looking at table lamps and a fondue set. But he wasn't sure if he was going to buy anything. He said he wasn't feeling inspired to buy considering everything that's going on.
"It's not the time to spend money on lavish presents," he said. "It's time to get back to smaller, thoughtful presents, especially with an uncertain year coming up. No one I know wants to spend a fortune right now."
This season could shape up to be the worst in decades as the economy spins into recession and consumers worry about their slumping investments, rising prices and job stability.
Same-store sales are expected to be down as much as 1 percent in November and December, according to Michael Niemira, chief economist at the International Council of Shopping Centers.
If that holds true it would mark the weakest season since at least 1969 when the index began. The only holiday period that was almost as weak was 2002, when same-store sales rose by only 0.5 percent, Niemira said. Same-store sales are sales at stores opened at least a year and are considered a key indicator of a retailer's health.
Slumping sales are weighing on retailers. Last week they forced retailer KB Toys to file for bankruptcy protection for the second time in four years.
The 86-year-old company plans to begin going-out-of-business sales at its stores immediately.
With spending expected to be down, stores have been stepping up their discounts to try to capture whatever money consumers decide to part with.
At The Mall at Short Hills, N.J. the storefronts featured bold discount signs to lure consumers in. Chico's FAS Inc. offered shoppers up to 65 percent off, while Cole Haan allowed consumers to enjoy $50 off their entire purchase of $250 or more. Ann Taylor Stores Corp.'s Loft division was offering an additional 40 percent off all previously reduced items. Colorful suede shoes, with the original price tag of $79, were now marked down to $12.88. Saks Fifth Avenue offered shoppers an additional 50 percent off already reduced prices for a total of up to 70 percent off.
Consumers had said all along they were going to cut their spending, stick to basics and look for deals, and they've kept their word, said C. Britt Beemer, chairman of America's Research Group. Retailers got them to come out to stores with discounts of 50, 60 even 70 percent off, but this weekend discounts didn't translate into sales.