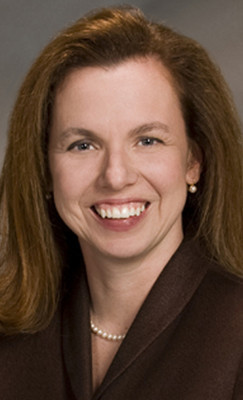 Sierra Pacific Resources declares dividend
Sierra Pacific Resources, the utility holding company that restored common stock dividends in July, said Thursday it will continue its 8 cents per share dividend.
The dividend will be paid Dec. 12 to shareholders of record Nov. 19.
Sierra Pacific Resources, based in Reno, is the parent of Las Vegas-based Nevada Power Co. and Reno-based Sierra Pacific Power Co.
Grubb & Ellis-Las Vegas, a real estate services company, named Elizabeth Moore, Jeffrey Barton and Richard Luciani and senior advisers with specialties in industrial, office and investment services and Debra Sinclair management services director.
Henderson Community Foundation, a nonprofit corporation, named David Grant, Bob Mumm, Debra March and Sharon Mills to its board of directors.
Global Cash Access, a Las Vegas-based supplier of cash access and customer relationship marketing systems for the gambling industry, named Scott Betts president, chief executive officer and interim chief financial officer.
PSI, an independent engineering testing firm, named John Anderson vice president.
World Market Center, a furniture mart, named Bill Van Bibber facilities director.
X-nth, a building industry consulting firm, named Christopher Hobbs principal in its Las Vegas office.
MC FF&E Group, an interior furnishings importing company, opened a showroom at 401 Max Court in Henderson.
Freeman Co., a convention services company, named Steve Hagstette senior vice president, Nevada region, and Al Kirschner vice president of account management.
TRC, an environmental and engineering company, named Phil Mackey air quality manager.
Inside Business is prepared by the Las Vegas Business Press. Send information about new hires, promotions and new businesses to Las Vegas Business Press, 1111 W. Bonanza Road, Las Vegas, NV 89119; fax to 380-4540; or e-mail to scureton@lvbusinesspress.com. To subscribe to the Las Vegas Business Press, call 383-0400.