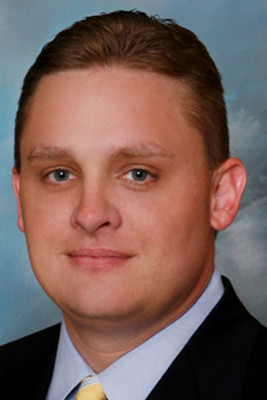 Homes certified by 'green' partnership
The Southern Nevada Green Building Partnership said Monday that the model homes at Pulte Homes' Timber Creek subdivision on Ann Road in northwestern Las Vegas are the first local homes to be certified as "green-built."
In a statement, the partnership said the model homes met the program's requirements for resource, energy and water efficiency and indoor environmental quality that exceed government codes and industry standards for new-home construction.
The Green Building Partnership, a program of the Southern Nevada Home Builders Association and the Green Building Initiative of Portland, Ore, provides an impartial, third-party inspection and verification that a home has been designed and built to program standards.
Trevi, an Italian restaurant in the Forum Shops at Caesars, named Lalana Daniels sales manager for group events at its mezzanine level.
Colonial Bank named Chad Maze executive vice president and chief retail officer for Nevada.
Gov. Jim Gibbons named Stacie Truesdell vice chairman of the state of Nevada Department of Business and Industry Taxicab Authority. Truesdell is a member of the government affairs group of Jones Vargas, a law firm.
Inside Business is prepared by the Las Vegas Business Press. Send information about new hires, promotions and new businesses to Las Vegas Business Press, 1111 W. Bonanza Road, Las Vegas, NV 89119; fax to 380-4540; or e-mail to scureton@lvbusinesspress.com. To subscribe to the Las Vegas Business Press, call 383-0400.