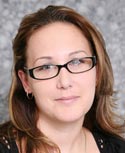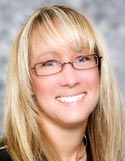 NV Association Services names new positions
Nevada Association Services, an assessment collections firm, named Anisha Rodriguez new account specialist and Misty Blanchard office clerk in its foreclosure department.
***
CORE Construction moved its office to 7150 Cascade Valley Court.
***
Kirvin Doak Communications named Melanie Shafer account coordinator.
***
THOR Construction promoted Nicole Wickens to project manager.
***
Comprehensive Cancer Centers of Nevada named Mary Beth Sherwin practice manager for two of its medical offices.
Inside Business is prepared by the Las Vegas Business Press. Send information about new hires, promotions and new businesses to Las Vegas Business Press, 1385 Pama Lane, Las Vegas, NV 89119; fax to 871-3298; or e-mail to scureton@lvbusinesspress.com. To subscribe to the Las Vegas Business Press, call 383-0400.