Investor Siegel looking to sell a few hotels in Southern Nevada
September 17, 2016 - 7:49 pm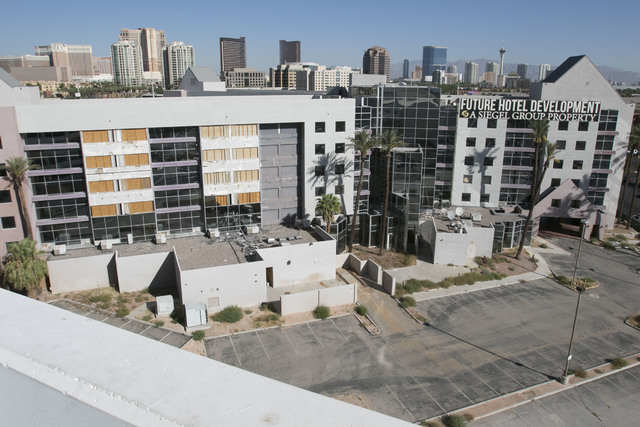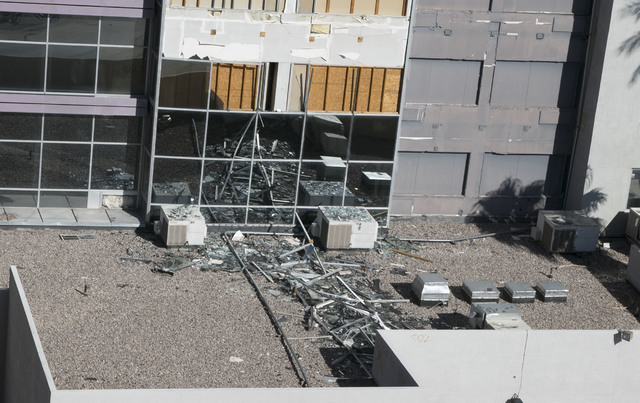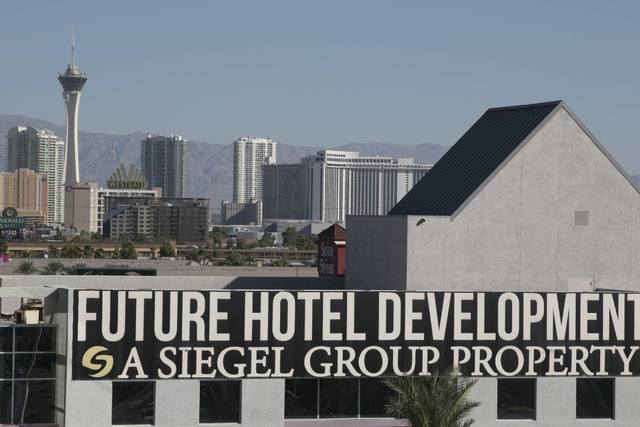 Las Vegas real estate investor Stephen Siegel is known for his chain of low-priced Siegel Suites apartment buildings — no credit check or leases needed, and renters can get a furnished place with utilities for $159 per week.
But he also owns hotels in Southern Nevada, and he's been looking to sell a few.
Rumor Boutique Hotel, an off-Strip property, is listed for $18 million, and The Resort on Mount Charleston, a roughly 40-mile drive from the Strip, is listed for $3.65 million. Siegel says he also listed the Atrium Suites Hotel about five months ago without an asking price but now is thinking of turning the long-shuttered property, located next to the Hard Rock Hotel, into a higher-end, extended-stay property.
The founder of the Siegel Group Nevada Inc. owns dozens of commercial properties in the Las Vegas area, including his most recently announced purchase: the 40-unit Somerset Apartments, just off the north Strip and near where the recently imploded Riviera hotel-casino stood. The $6 million sale closed Sept. 1, and the new landlord plans to rename it Siegel Gardens.
The 45-year-old investor recently sat down with the Review-Journal in his penthouse at Turnberry Place, a luxury condo tower complex on Paradise Road. The interview has been edited for length and clarity.
Question: One of my first thoughts on the Somerset deal was that you're planning to eventually sell it to the Las Vegas Convention and Visitors Authority, which has been buying up real estate for its convention center expansion project. What are your plans?
Answer: We thought it was a great opportunity, with really no plans that we'd buy it and flip it or anything like that. We're real estate guys, and we feel that it's a long-term hold for us. We see a lot of growth happening, and we think people want to be able to live in places where they don't have to drive.
Q: I've read that you're buying a lot of property in downtown Reno. Is that because of Tesla Motors' new battery plant east of Reno?
A: I've been a property owner in downtown Reno for about 11 years. When the recession hit, we went back to Reno, and we were able to pick up a lot of opportunities.
Q: Were you getting stuff really cheap?
A: We were. People were scared, they didn't know what to do. We knew people needed housing, so we started to convert old hotels to more of apartment accommodations.
Q: What do you think about the $1 billion development proposal for downtown Reno?
A: Absolutely never happening. The developers came to me and tied up two parking lots I had in downtown Reno, right in the heart of what was going on, and walked away from their deposits. As they're in front of the City Council, I'm watching this thinking, 'These guys just walked away, and they're putting on this whole dog-and-pony show in front of the City Council, wasting everybody's time.' Our whole office is watching this, and we're laughing. I think they walked away from $100,000 in deposits. They actually sent a guy in from out of town to buy the lots. The developers didn't want us to know it was them — if we know it's going to be a billion-dollar development, the price goes up.
(Note: Colin Robertson, director of communications and strategy for the Don J Clark Group, developers of the West 2nd District project in Reno, said the company is working on a "complex real estate project and we are working through the process." He declined to directly address Siegel's account of the sales.)
Q: What about Atrium? You had plans to renovate it and reopen it?
A: I was going to when I bought it, then I decided to sell it. We did nothing inside. We put it on the market about five months ago. A bunch of apartment guys were interested in it. When I started looking at the numbers, we figured we should probably open this ourselves as some kind of micro-apartment/extended-stay, something high-end. We're going through it now, playing with designs.
Q: There haven't been a lot of hotel sales on or near the Strip in the past few years. Hooters Hotel and Tropicana Las Vegas sold, but how do you feel about trying to sell Rumor at a time when sales are kind of slow?
A: I don't know if they're if necessarily slow.
Q: At least not as fast as they used to be.
A: Not as fast as they used to be, but that's a good thing. You have more serious buyers than fantasy buyers.
Our focus is more on multifamily than it is on running a boutique hotel. I don't love running a hotel in Las Vegas. It's very tough to compete with the rooms on the Strip. If you picked up Rumor and dropped it in Los Angeles, you'd get triple the rate.
You bring it in Vegas, and it's very tough. I wouldn't mind selling it and deploying that money and buying something else.
Q: You've also been trying to sell The Resort on Mount Charleston for some time.
A: I could have sold it 20 times already. But I'm not in a rush. It's not a fire sale. If I get the right price, and it's the right buyer, I'd sell it. We're doing better up there than we've ever done. I don't know if it's just the economy, if we're getting better at what we do, or a little bit of both, but it's doing well.
Q: Las Vegas is a very transient place. Does that bode well for the Siegel Suites chain?
A: No, because it happens with our employees, our tenants, with everyone. You have to stay a minimum of 30 days at Siegel Suites, but we're looking for the guy who wants to stay 10 years. We have people who have been in our buildings for 20 years, and then you have some people who come to town, get a job, lose a job, their family is not here, so they leave.
Not a lot of people are from here, so they're always going back somewhere. It makes it difficult to manage in an environment when everything's not so stable.
Contact Eli Segall at esegall@reviewjournal.com or 702-383-0308. Follow @eli_segall on Twitter.