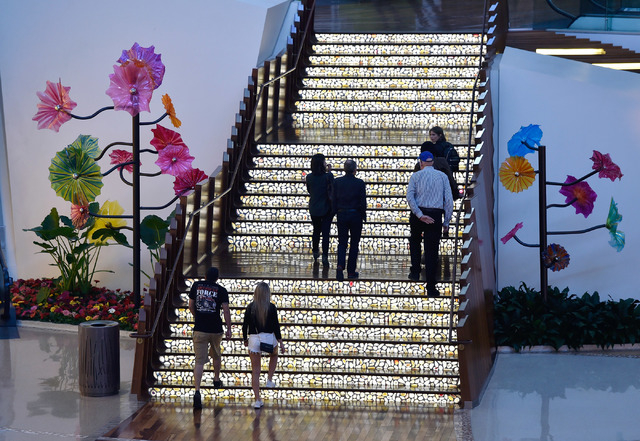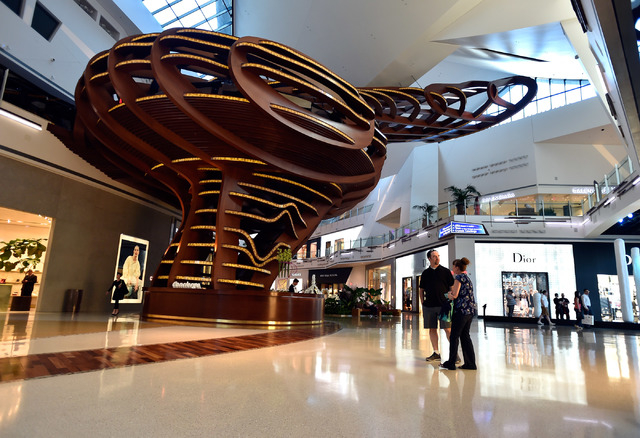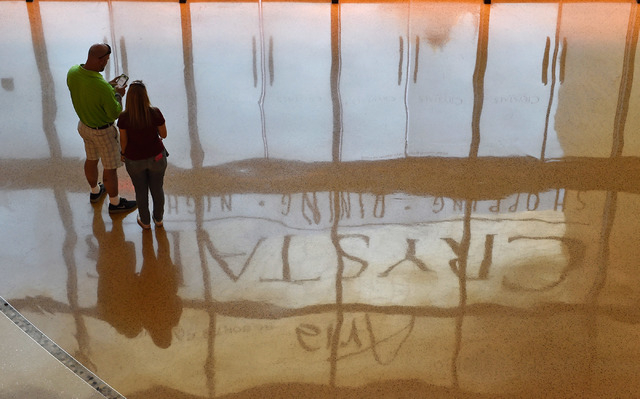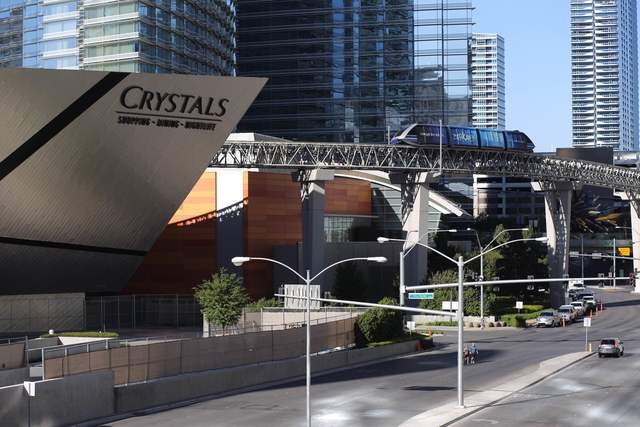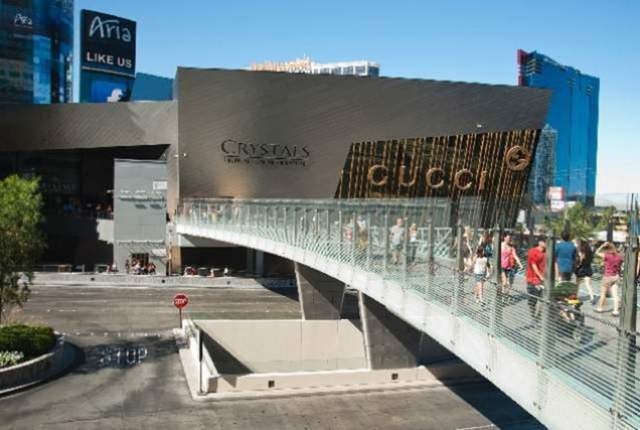 Two big retail investors made a bet Friday on a growing tourism market on the Strip.
In a widely rumored deal, Invesco Real Estate of Atlanta and Indianapolis-based Simon Property Group officially entered into a $1.1 billion agreement to buy The Shops at Crystals. The 324,000-square-foot luxury mall is part of CityCenter, which MGM Resorts International owns and operates through a 50-50 joint venture with Dubai World.
Local real estate brokers said the purchase is a vote of confidence in the resort corridor.
"Whenever you have someone like Invesco, which has some of the brightest financial minds in the world, pairing up with arguably the best mall operator in the world to make this kind of investment, they're clearly bullish on the market," said Matt Bear, a retail expert and vice president in the Global Gaming Group of commercial brokerage CBRE Las Vegas. "Investors don't pay top dollar if they don't think there's growth — or at worst, stability. Two of the best in the business have chosen to invest more in Las Vegas."
Simon already owns the Forum Shops at Caesars, as well as two local Premium Outlet Malls.
In Crystals, the company adds one of the Strip's most exclusive malls to its 325-property portfolio. The retail complex, which opened in 2009, has 10 luxury flagships, including Louis Vuitton, Gucci, Dolce &Gabbana, Tom Ford, Prada, Fendi and Tiffany &Co. Among its other tenants are 30 unique-to-market luxury retailers such as Celine, Saint Laurent and Richard Mille.
"As great as the Forum Shops is, Crystals really does have a different shopper," Bear said. "The Forum Shops is special because it's high-end, but it does appeal to everyone. Crystals, by design, has the luxury shopper in mind. It's a different customer profile, certainly more sophisticated, and with more disposable income. Crystals will be one of Simon's top-tier properties around the globe."
Simon executives called the shopping center a top-flight acquisition in an expanding market.
"The acquisition of The Shops at Crystals provides us with an extraordinary opportunity to obtain a high-quality asset in a growing marketplace," said Chairman and CEO David Simon in a statement. "We look forward to perpetuating and building upon the successful foundation that CityCenter has created to further distinguish The Shops at Crystals as a leading retail destination."
MGM Resorts Chairman and CEO Jim Murren called Invesco and Simon "the ideal stewards to maintain the high quality of the asset and usher in a new era of success."
It's also a smart deal for MGM Resorts, Bear said.
Operating shopping centers is not the hotel-casino company's "core competency," he said. Selling The Shops at Crystals frees capital to invest in its megaresorts.
"Marketing a mall, especially a mall like The Shops at Crystals, takes a very focused effort," he said. "MGM has 75,000 hotel rooms they need to concentrate on. Simon can focus on a specific message for the Crystals shopper."
Those shoppers can expect subtle changes at the mall. Likely moves include more mallwide promotions, plus a "hard look" at the tenant mix. Simon may experiment with new retailers in the center's few empty spaces, Bear said.
"You will see changes, but all of them will be about getting clearer on the mall's message, and continuing to make the shopping center unique and special," he said.
The transaction is expected to close in the second quarter.
Analysts speculated widely on a potential sale earlier this month.
Deutsche Bank gaming analyst Carlo Santarelli was first to report the possible sale in a March 2 research note to investors. Santarelli said Streetaccounts, citing Real Estate Alert, had news of the transaction.
"Net-net, we think the transaction, if completed, is a distinct positive for MGM," Santarelli said.
J.P. Morgan gaming analyst Joe Greff said he viewed Crystals as "a trophy asset" with a strong lineup of high-end tenants.
"We view the transaction as consistent with MGM's stated intention to monetize assets, when attractive, and consider the multiple fair given the property is relatively new," Greff said in his analysis.
Bear put it more simply: "Long-term, it's a spectacular investment. It's good real estate that's getting better. It's iconic real estate on one of the most important streets in the world."
Shares of MGM Resorts closed Friday up 47 cents, or 2.24 percent, at $21.42 on the New York Stock Exchange.