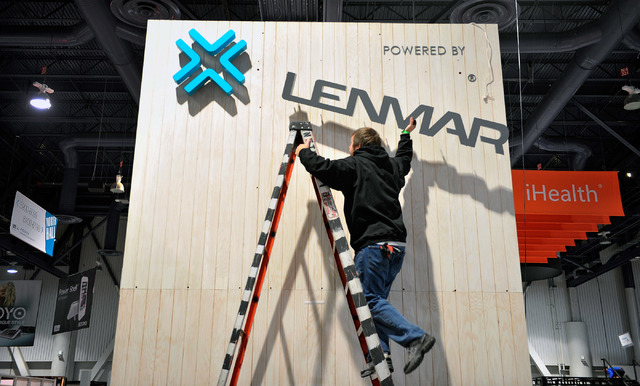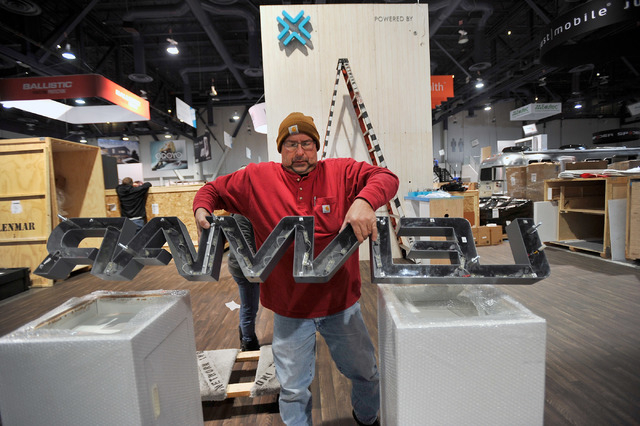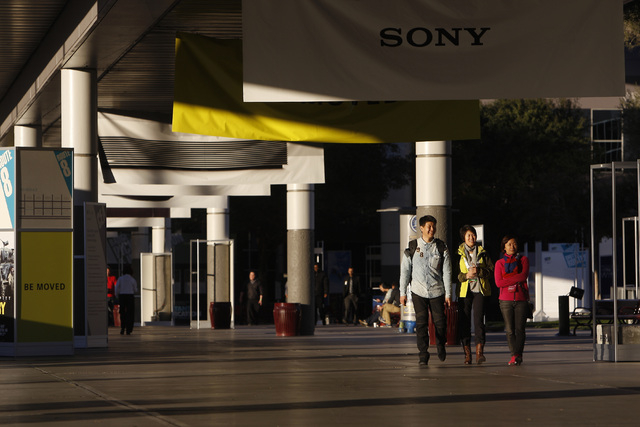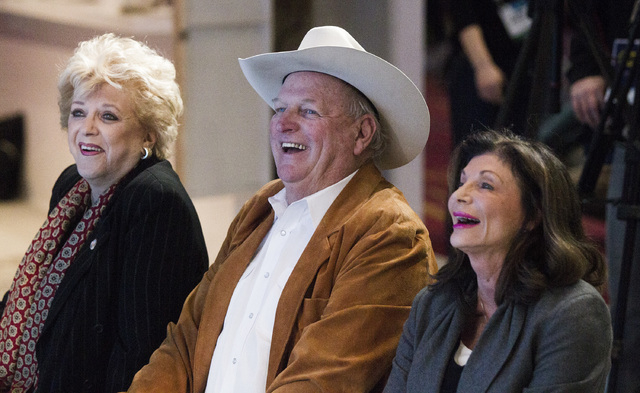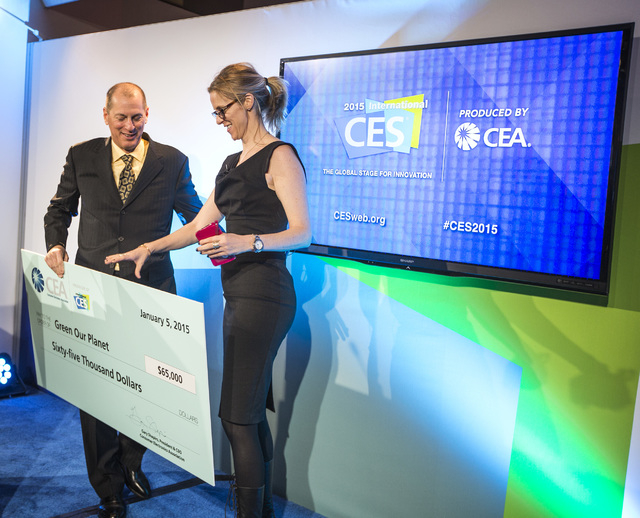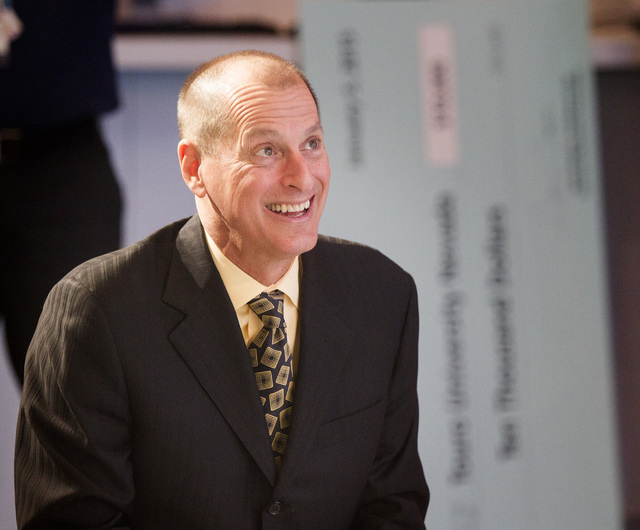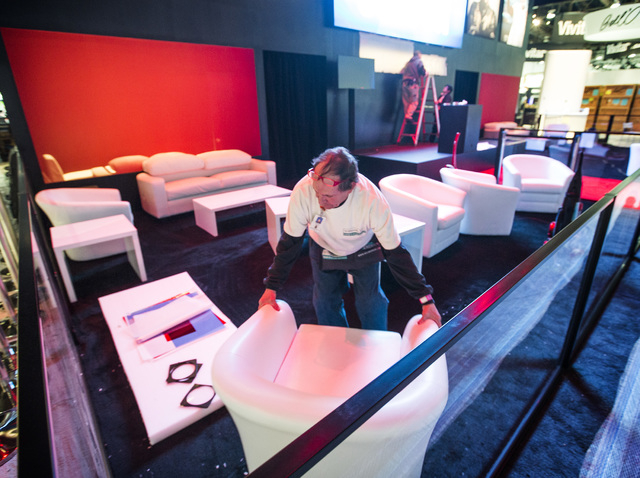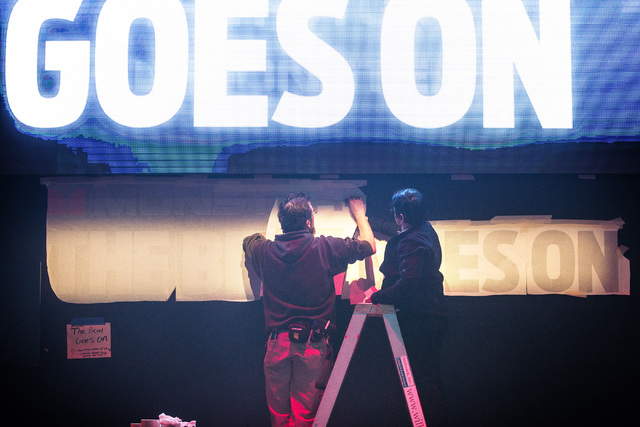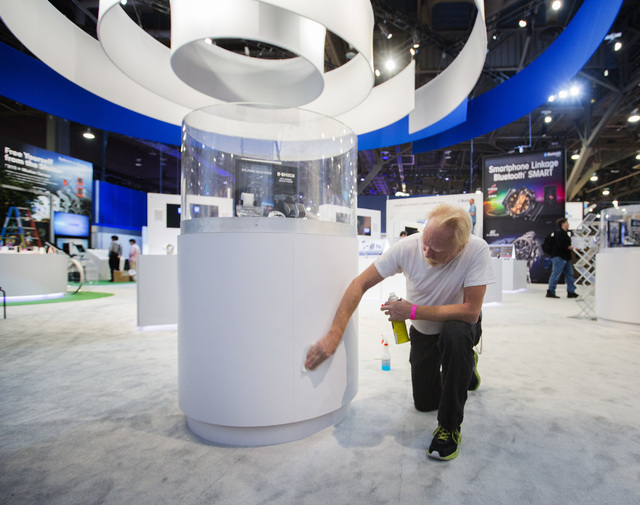 The driverless cars have arrived.
Let the tech-fest begin.
Thousands of technology professionals have descended on Las Vegas for Tuesday's kickoff of the four-day International Consumer Electronics Show. Trade-show floors are scheduled to open at 10 this morning.
Open only to industry representatives, executives, analysts and media, CES is North America's largest tech gathering and the largest annual trade show hosted in Las Vegas.
Dieter Zetsche, chairman of Daimler AG and head of Mercedes-Benz Cars, who delivered one of two pre-show keynote addresses Monday night, dazzled a crowd packed into the Cosmopolitan's Chelsea Theater by rolling out the company's self-driving F 015 Luxury in Motion concept car.
The futuristic sedan delivered Consumer Electronics Association President and CEO Gary Shapiro to the stage as Zetsche explained how the autonomous vehicle monitors road conditions, traffic and obstacles with a series of sensors that feed information to an onboard computer.
Zetsche said passengers in the company's "cocoon on wheels" can interact intuitively with the connected vehicle through gestures, eye-tracking or by touching high-resolution screens in the vehicle.
The seating configuration is a throw-back to the days of horse-drawn carriages, with four rotating lounge chairs that allow a face-to-face seat configuration. All four passengers can use their time aboard to work, to relax or to communicate., which Zetsche said "will turn drivers into guests, travelers and passengers." To make getting in and out of the car easier, the electrically powered seats also swing out by 30 degrees as soon as the doors are opened.
The F 015 won't be the only driverless car on display at this year's CES.
Mercedes-Benz rival Audi is driving a specially modified A7 on a 550-mile road trip from San Francisco for CES.
Zetsche, who didn't say when his company's driverless cars would go into production, alluded to other companies developing cars and said he welcomed their arrival to generate public debate about the inevitable issues that will arise out of the use of driverless vehicles.
CES attendees started arriving for the show on the weekend. Officials at McCarran International Airport said the inbound traffic flow has been smooth, except for one flight Sunday that had bags delayed to the baggage-claim carousel by more than an hour.
Generally, conventioneers were happy since the sponsoring Consumer Electronics Association set up CES credential pickup stations at the airport.
More than 6,000 members of the media spent most of Monday at Mandalay Bay for a series of press conferences and product announcements while others awaited the two pre-show keynote speeches Monday night — Boo-Keun Yoon of Samsung Electronics at the Venetian and Zetsche.
Over the next four days, more than 160,000 people are expected to get their first look at more than 20,000 new tech products, from digital entertainment players to wearable technology that can monitor a person's vital signs.
CES has been a fixture on Southern Nevada's convention calendar since 1978 and it never ceases to be an economic boost to the local economy. The Las Vegas Convention and Visitors Authority estimates the show produces a non-gaming economic impact of $210.2 million.
Last year's event brought 160,498 people to Las Vegas, including 40,828 international attendees from 140 countries, 6,575 members of the media and 2,670 financial analysts.
They met with 3,673 exhibitors that made more than 20,000 new product announcements from 2.06 million square feet of exhibit space. The show is so vast that it's being staged at the Las Vegas Convention Center and the Sands Expo Center with exhibits, presentations or other gatherings also planned at Aria, the Renaissance, Westgate Las Vegas, the Cosmopolitan, Wynn Las Vegas and Encore at Wynn.
Follow @RickVelotta on Twitter. Contact reporter Richard N. Velotta at rvelotta@reviewjournal.com or 702-477-3893.
RELATED:
Tips to avoid CES's annual traffic jam in Las Vegas
The car that parks itself, and other cool luxuries coming to CES