It's no boom, but Las Vegas construction forges ahead
November 8, 2016 - 2:01 pm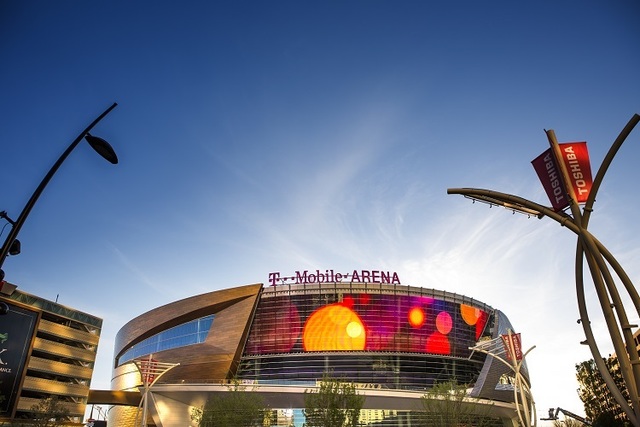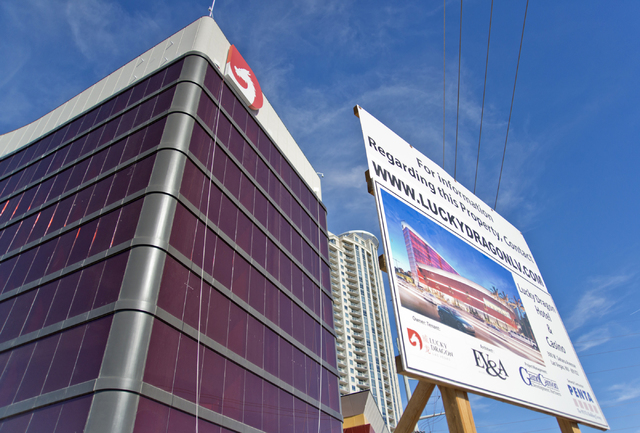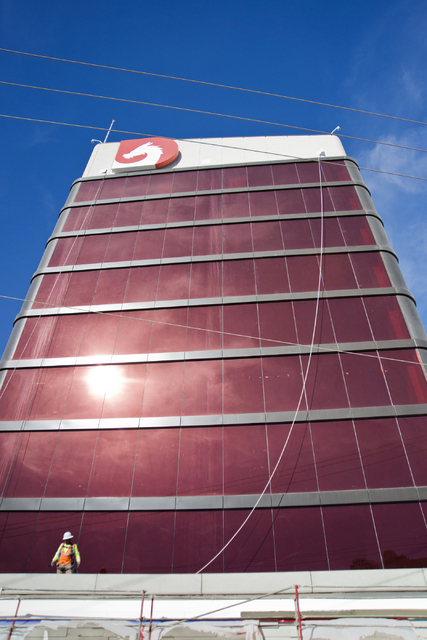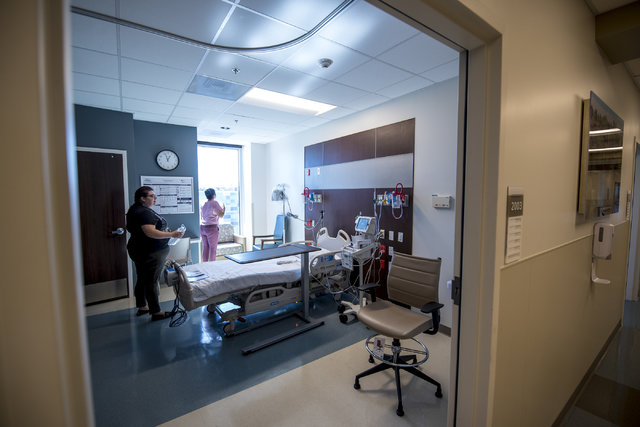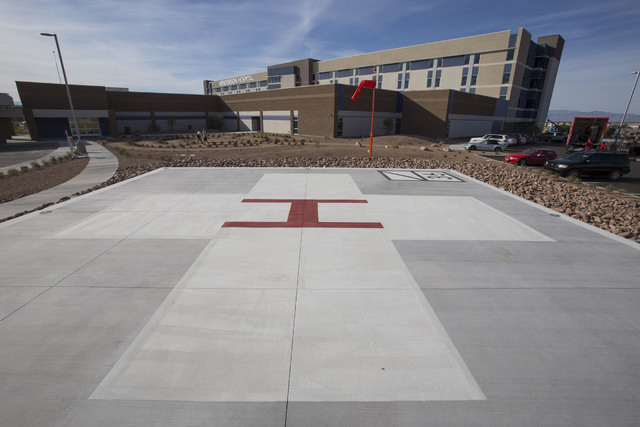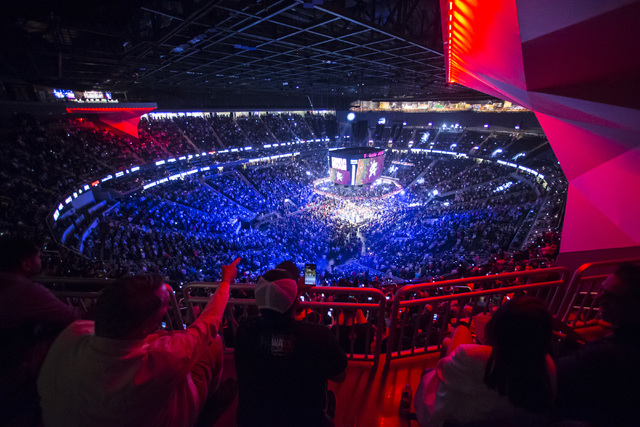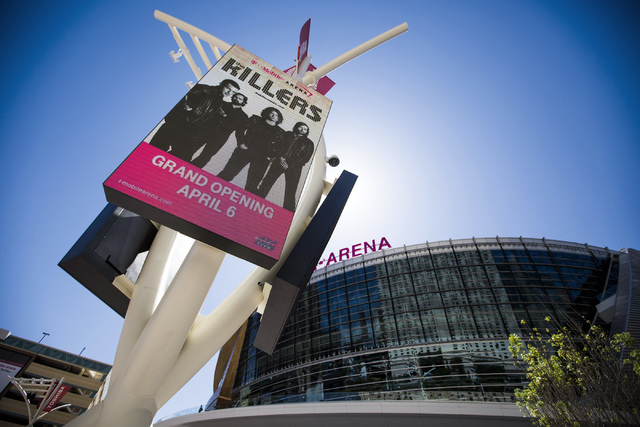 A re-emergence of orange construction cones, reflective safety vests and rerouted walkways on Las Vegas Boulevard might suggest a building surge in Clark County.
But a new report reveals that apparent growth is hardly indicative of a coming boom — even though experts contend construction activity is showing many positive indicators on the economic horizon.
The latest numbers from Dodge Data and Analytics, a New York-based business intelligence firm specializing in the construction industry, show a 28 percent decrease in both residential and nonresidential construction projects getting underway in September 2016 as compared to September 2015.
Cumulatively, according to Dodge's year-to-date numbers through September, Clark County has seen $3.093 billion in construction projects get underway in 2016. That number is up slightly from $3.077 billion in 2015, representing an increase of just more than a half percent.
This half-percent rise comes from residential construction consisting of both single-family and multifamily dwellings, which has grown 15 percent — from $1.54 billion to $1.77 billion — while nonresidential construction saw a decline of 14 percent, from $1.53 billion to $1.32 billion.
Brian Gordon, principal at Las Vegas-based Applied Analysis, cautions that the nonresidential numbers could be somewhat misleading, pointing out that 2015 saw something of a spike in part because of T-Mobile Arena's construction, which carried a $150 million permit valuation.
"In 2016 there hasn't been a prize of that size and scope," Gordon said. "We don't build new arenas every day."
But there are still big projects getting started in 2016. These include the Lucky Dragon, the Henderson Hospital and Project Neon, the largest public works project in Nevada history. This effort to reconfigure and widen 3.7 miles of Interstate 15 between Sahara Avenue and the Spaghetti Bowl is scheduled to be completed in phases through 2019.
Gordon said that despite mathematical declines in some areas, "the construction industry is seeing impressive fundamentals as major projects come to market."
Other significant projects contributing to positive growth metrics include distribution centers sprouting up across the valley, such as Fanatics Inc., a Fortune 500 company that sells licensed sports apparel and began construction in August on a 400,000-square-foot distribution center in North Las Vegas.
"It's a measured pace of growth that in the long run is positive as opposed to the roller-coaster ride we saw 10 years earlier," Gordon said. "Market conditions are more measured as developers and investors are taking a pragmatic approach to timing, size and scale of developments."
Gordon said the more stable fundamentals in play should provide more confidence about the vitality of the Las Vegas market, despite the absence of boom signs.
Richard Branch, senior economist for Dodge Data &Analytics, agrees that the September numbers show positive indicators for Las Vegas, particularly in the residential sector.
"Residential construction in Las Vegas is performing quite well," he said. "Vegas is outperforming (other midsize cities) in multifamily construction starts. For apartments and condos, Las Vegas is one of the top metro areas in the country."
Branch agrees that apparent weakness on the nonresidential side is indicative of reporting fluctuations that occur with major multiyear projects, such as T-Mobile. He cites Resorts World as another example — a $342 million project that got started in 2015.
"When you have these larger projects in a metropolitan area the size of Las Vegas, it can skew the results," he said. "But over time the Las Vegas metro area is performing fairly well since the recession."
According to Dennis Smith of Home Builder's Research, Las Vegas still is nowhere near boom-time territory, as these numbers and other metrics indicate.
As an example, he points to about 19,000 residential construction permits a year that were issued in the 1990s, a number that was up from 12,000 a year in the 1980s. Currently, residential housing is seeing only about 8,000 new permits this year, he said.
"It's not a boom. You can put that in mothballs," Smith said. "I don't know when (another boom) will come again. We're going to grow. But it's at a slow, sustained pace, which can be great for the long-term health of the construction industry, but if you're an investor, then it's not fast enough."
Smith said in the residential realm, apartment-building is way up in terms of the number of units being built, but notes that Las Vegas still leads the country in negative equity for houses.
"We're still coming out of the recession, and we still have a long way to go," Smith said. "Will it be better next year? That's the question."