Las Vegas businesses catch on to Pokemon Go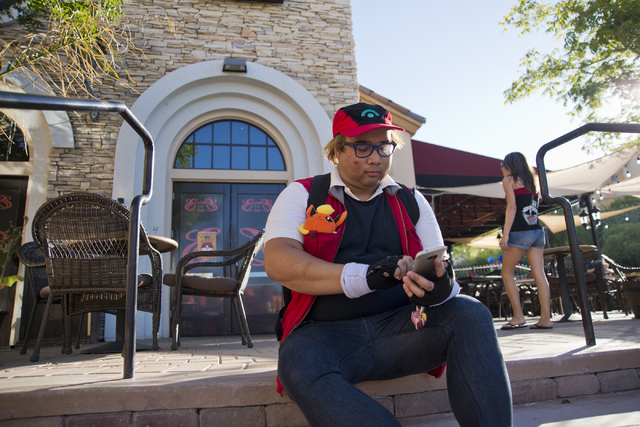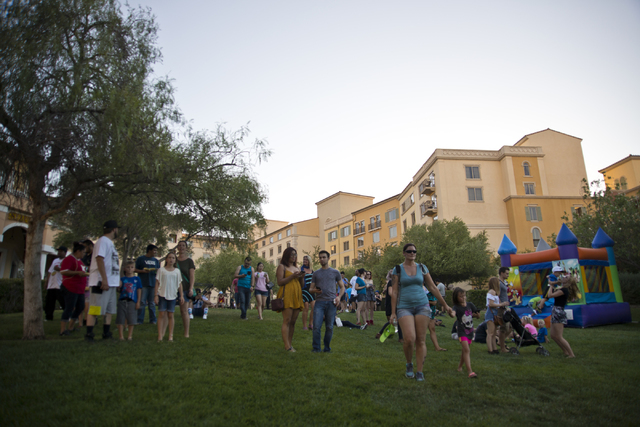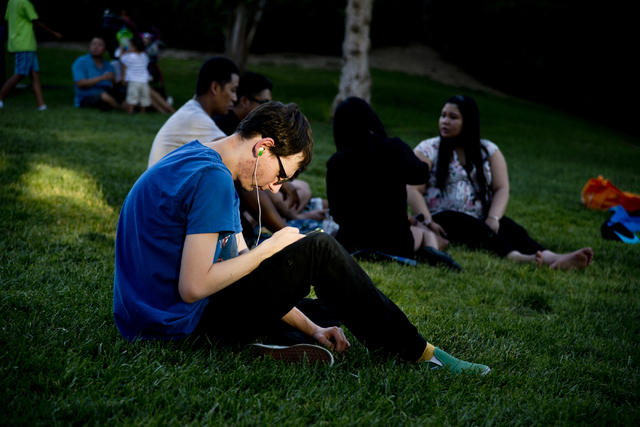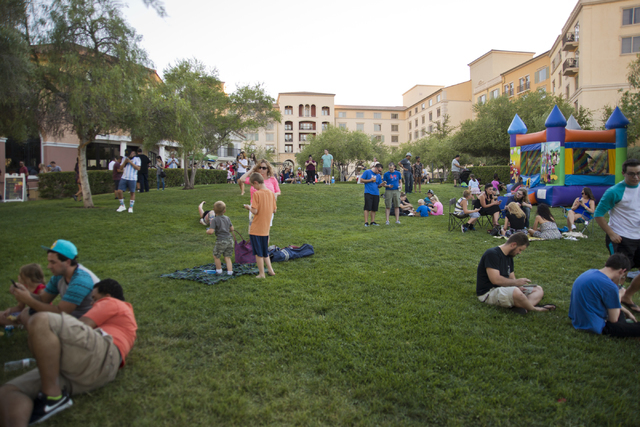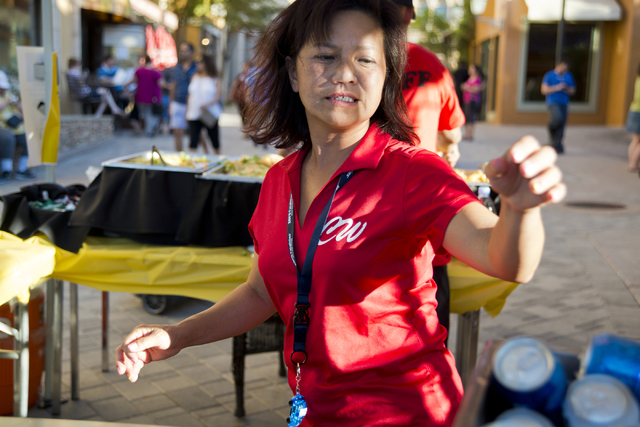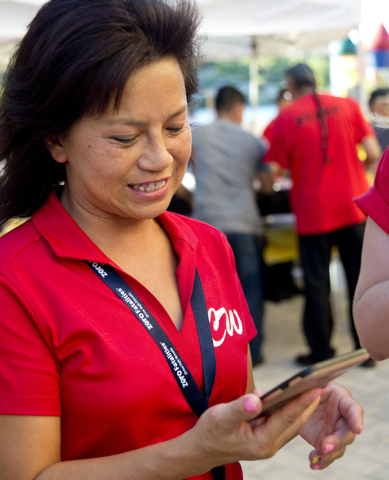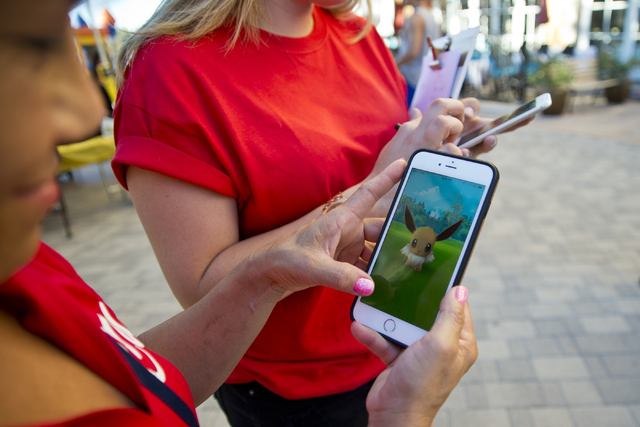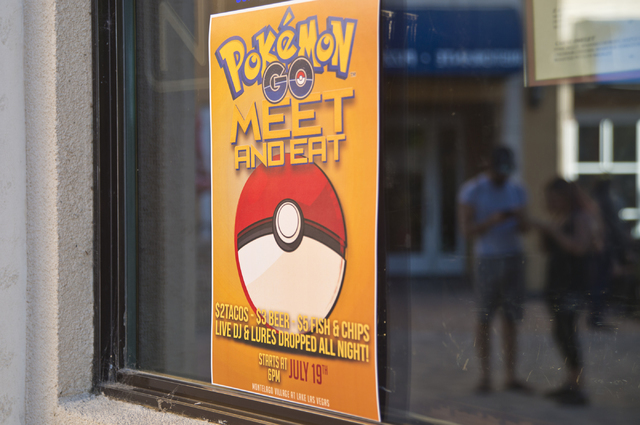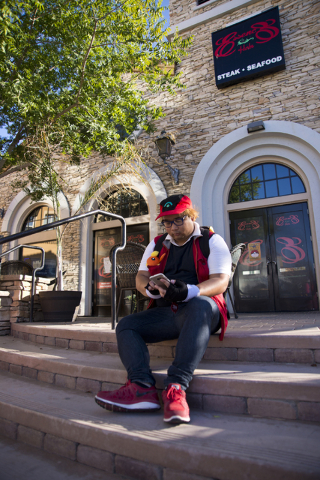 The contagious mobile game Pokemon Go has taken Southern Nevada by storm and locals have been quick to leverage its popularity to make a buck.
The game is based on a 1990s video game in which young people set out on individual adventures to catch and train wild beasts to battle with. Its popularity in the 1990s resulted in a TV show, trading card game, and many types of memorabilia.
In Southern Nevada, entrepreneurs are selling items such as stickers and T-shirts related to the game while business owners are offering promotions to draw new business and ensure existing customers stay put.
One enterprising Nevadan, 25-year-old Luigi Briones, recently posted an advertisement on Craigslist to promote a Pokemon training service. For $17 an hour, Briones will log in to user's accounts and advance their digital creature catalog.
So far, Briones has drawn serious interest from just one out-of-state customer. "Maybe people are not at that stage yet," said Briones.
Local attorney Thomas Larmore is floating the idea of suing Nintendo on behalf of potential clients who may have been injured while playing the awareness-reducing game.
"They're (Nintendo) making lots of money off of this, but they're putting Pokemon everywhere, not distinguishing between public property, private property, churches," said Larmore. As of last Friday evening, Larmore's Craigslist advertisement had received only inquiries from reporters.
While some Nevadans try to carve out a new business niche, others are raiding their childhood belongings for old Pokemon merchandise to sell while the franchise is hot. Josh Merson, 25, a local mechanic, has been trying to sell several 1990s Pokemon cards on Craigslist. His asking price? Several hundred dollars apiece.
AN OFFER HE COULD REFUSE
Merson said he turned down a $400 offer for a never opened card of "Machamp," a gray, muscled four-armed Pokemon.
Merson said the cards held some sentimental value and that he wouldn't sell unless he got his asking price of $750.
"It's a crazy thing, people will run around chasing Pokemon," said Merson, "I caught 'em all like 15 years ago."
The financial effects of the game are being felt around the world.
After the game's July 6 release, shares of Nintendo Co., which backed the game, increased by more than 120 percent, adding $23 billion to the company's market value.
After rising sky high, shares dropped Wednesday by nearly 13 percent amid reports that the game's Japan launch was postponed.
T-Mobile is offering free data for customers while playing Pokemon Go, and Yelp has added a filter that shows whether businesses are near "Poke stops," locations where players congregate to gather in-game items.
In Southern Nevada, savvy card shops, casinos and bars are offering drink and food deals for Pokemon lovers.
A BOON FOR SOME RESTAURANTS
On Tuesday night, hundreds of Pokemon trainers descended upon restaurants along Lake Las Vegas in Henderson for a "Pokemon Go Meet & Eat."
The event was organized by business owner Chanthy Walsh and her employees at Essence and Herbs and Sonrisa Grill.
Walsh, 49, was familiar with the franchise because her kids were fans in the 1990s.
Walsh was thrilled to learn that her restaurants were designated Poke stops.
Walsh said she heard about the popularity of the event at Sunset Park, which drew hundreds, and wondered if an event at her restaurants could have similar success.
At 7 p.m. long lines of hungry Pokemon trainers were seen at both restaurants.
Asked how business Tuesday night compared to regular Tuesday night's, Walsh laughed.
"We don't typically get this type of foot traffic in the village," said Walsh.
Gillian Naylor, associate professor of marketing and international business at University of Nevada, Las Vegas, said she expects more local Pokemon-related promotions but that businesses near Poke stops are at an advantage.
Naylor added, "I think the big business question is, is this a fad? How long will there be sustained interest?"
Naylor said the game's nature of exploring new places to discover new Pokemon could make it difficult for businesses to get more than a temporary business boost.
"It's whether you can leverage it into repeat business," said Naylor.
Contact Alexander S. Corey at acorey@reviewjournal.com or 702-383-0270. Find @acoreynews on Twitter.
RELATED
'Pokemon Go' takes over Las Vegas as players race to 'catch 'em all'
Pokemon Go fans hope to 'catch 'em all' with smartphone app at Sunset Park
T-Mobile offers free data so Pokemon Go players can 'catch 'em all'