Las Vegas company's software attracts casino clients
December 9, 2014 - 11:42 am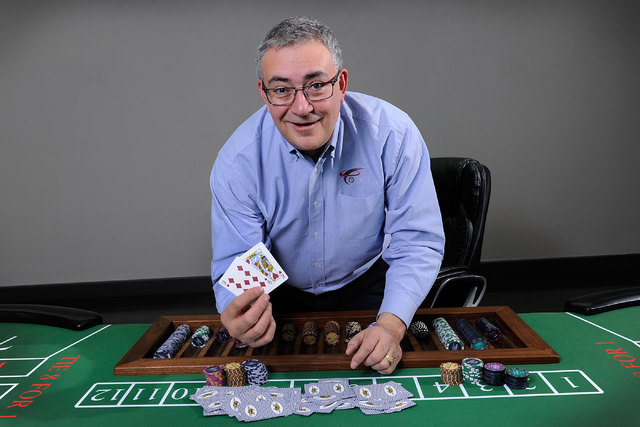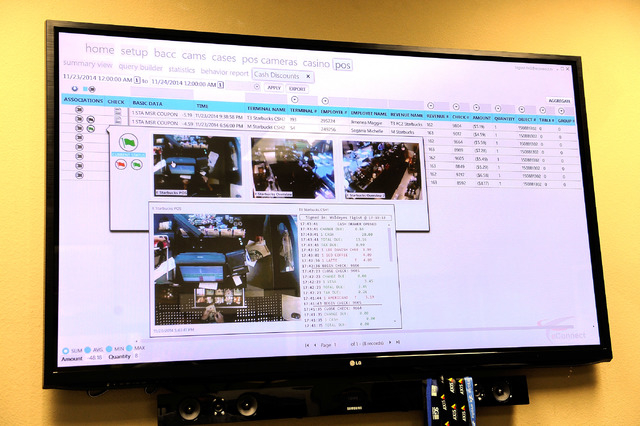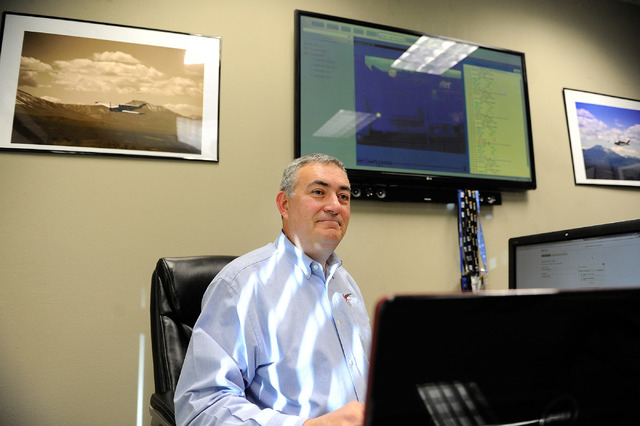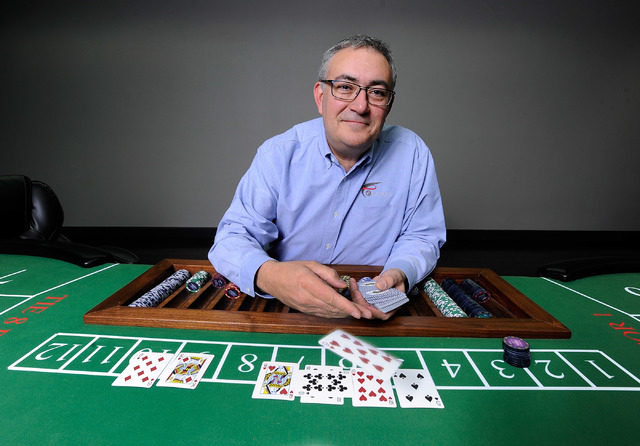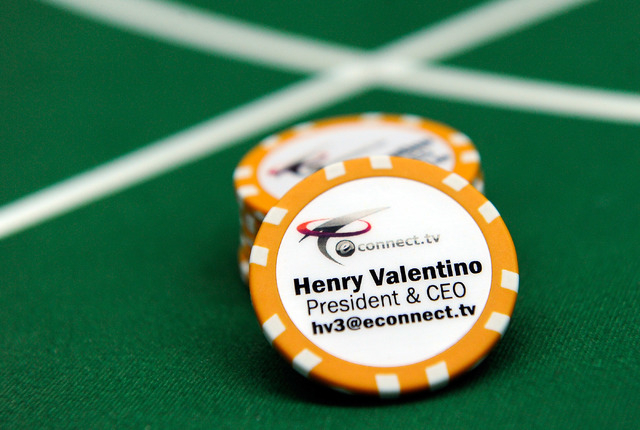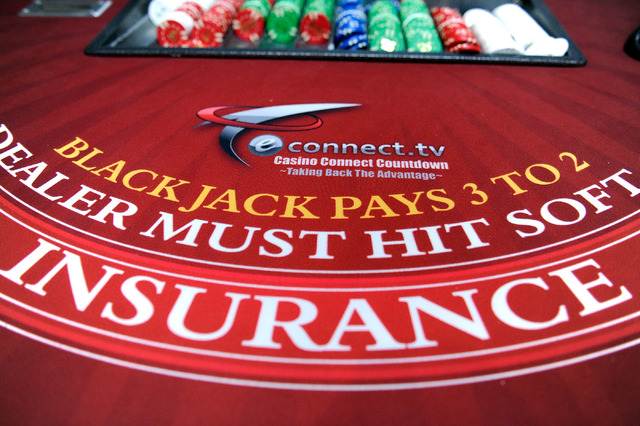 A local tech company has been bringing video data to life, providing businesses with several tools to increase profits and efficiency.
EConnect, a 5-year-old tech company, developed an advanced software system that synchronizes data and video, creating a pathway to an important tool: analysis.
"The data systems have always been there," eConnect CEO Henry Valentino said. "So as more and more people invested in digital video, it really created an opportunity for us."
EConnect's first strike at integration was its POS Connect system, which targeted food and beverage sellers at McCarran International Airport. HMSHost, which manages food and beverage at McCarran, agreed to test the system for three months in three restaurants: Gordon Biersch, Starbucks and Burger King.
The system was successful, saving them 14 percent in the first year, Valentino said.
The software integrates into an existing point-of-sale system and video surveillance equipment already on the property. But eConnect doesn't sell that equipment, only the software.
The system is compatible with most major brands of security cameras including Avigilon, Axis, Bosch and Pelco, Valentino said.
Once installed, an operations manager or business owner will be able to see every transaction for the day with a combined video clip. A generated report can highlight trouble with a certain employee because the program can create a comparative analysis among all employees. The program generates a color-coded scheme based on analytics such as how many voids, no-sales or discounts were given out, making the targeted individual easy to spot.
"If you're voiding off twice as many as your colleagues that work on the same shift, that's going to jump out in the business intelligence, and you're going to look at the video to see why," Valentino said.
The system tracks each keystroke, something Valentino says is important because a lot of fraud can go undetected without this feature, even during an audit.
Data tracking isn't left totally up to the user. Customers can use eConnect's LiveAnalyst program, where an eConnect representative can analyze the business' data remotely at certain intervals, or an on-site investigator can be sent out.
Valentino said the most successful implementations are usually hybrids.
"They have a commitment internally to maybe an investigations team, and they rely on our expertise to train that team and get them up to speed," Valentino said.
He added that remote investigations can be conducted for short or long blocks of time, but most organizations typically look at one day a week or one week a month.
Data security is also a concern for some organizations, but eConnect offers two options to delineate this issue.
The first was specifically designed for casino clients; it leaves everything behind a firewall. The second is cloud-based.
"They could be in their office, at home, or we can access it remotely," Valentino said.
The system also piqued the interest of The Cosmopolitan of Las Vegas, which initially used it in its restaurants, bars, retail outlets and clubs.
Cosmopolitan representatives said the system has done well for them since its introduction in 2010.
"Speaking to theme of our use of the system, creating a return on investment, eConnect has theoretically created million-dollar differences to our company's bottom line as issues or thefts which may not have been found, certainly not in as expedient a fashion, would have continued to be a costly and ultimately mounting liability," said Jeff Murphy, The Cosmopolitan's surveillance and gaming intelligence director.
Valentino said the system's initial cost was $250,000.
The Cosmopolitan this year implemented another eConnect product, Casino Connect. This product has several facets, but The Cosmopolitan implemented the ratings system.
Murphy said the system reduces the occurrences in "comp scams, theft, and ratings advantage play within the casino setting."
Many other Las Vegas casino properties also use eConnect's products including Bellagio, The Venetian, Palazzo and the Palms.
"We have about 34 percent of the existing casinos with more than 150 installations around the country and the world including Singapore and Macau," Valentino said.
The first implementation, however, was overseas in Macau's Galaxy Casino. There, casino operators wanted to protect their baccarat operations and rating system, as did The Cosmopolitan.
EConnect, under the Casino Connect umbrella, designed a program that tracked cards dealt from an electronic shoe. The manufacturers of the shoe itself use several systems: invisible ink, small camera-based sensors and camera-based sensors that look for a specific marking — this type allows the casino to use only a specific deck of cards made by the shoe manufacturer.
The casino was most concerned with someone palming cards, Valentino said.
"If they had a losing table, that's when they started to look at it," Valentino said. "They would get alerts and notifications."
The casino also implemented eConnect's rating system, which Valentino said exposed a lot of fraudulent activity from within the organization.
"They were just rating friends and family," Valentino said. "They would get free rooms, ferry rides, airline tickets, and they weren't even actually playing."
The system has other analytical tools. One of them, which Valentino called Pace of Play, measures how fast a casino game moves. This system was built for casinos wanting to know how many dealers they needed to deploy to serve the number of people at the tables.
"By analyzing the speed of the game, the casino can determine if they should be opening up other tables, or if they should be increasing the bet minimums," Valentino said. "They try to get that perfect mix."
Beyond casinos, this type of analysis can thrive in retail.
EConnect lets clients count the number of people in line against how many employees are working. Based on how many people are in line, the program estimates each customer's value and calculates what the store should to maximize revenue. Valentino said the system can tell his customers whether they need to hire more employees or retrain the ones they already have do their jobs better.
The company's headquarters is on West Sahara Avenue. It also has its Asian headquarters in Macau and an engineering office in Kalispell, Mont.