Las Vegas office space, now for less than $100 per square foot
September 28, 2011 - 1:01 am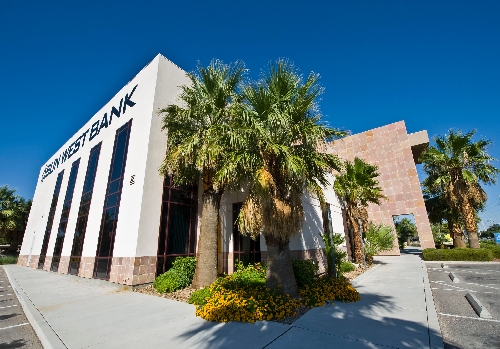 Attracted by bargain prices, investors have been acquiring Las Vegas office properties at 50 percent to 80 percent discounts from what they were four to six years ago, a research analyst for brokerage Marcus & Millichap said.
The median price for office space declined 29 percent, to $98 a square foot in the third quarter, largely due to the disproportionate number of sales involving distressed or bank-owned properties, Marcus & Millichap reported in its third-quarter market update.
It's the first time in more than a decade that office properties are selling for less than $100 a foot in Las Vegas, said Erica Linn, a senior analyst for Marcus & Millichap in Phoenix.
Bank-owned transactions will take center stage in Las Vegas over the next year as lenders clear their balance sheets of reclaimed assets, either through individual listings or large-scale auctions, she said. Transaction volume nearly doubled over the past 12 months, driven by a surge in REO activity, or real-estate owned sales.
Discounted prices have attracted a growing number of out-of-state investors seeking quality assets in prime locations. During the past 12 months, five deals have closed at more than $10 million each, compared with none in the previous period.
"Everybody's looking," said Mike Dunn, of Commerce Real Estate Solutions in Las Vegas. "It's a different cast of players. Those who bought at the high end are in survival mode. This is more of a bottom-fisher's market. If it's priced right, there are people out there buying."
Dunn has the former Sun West bank branch at 5830 W. Flamingo Road listed for $2.1 million with a pending sales contract. He expects to close escrow in 10 to 15 days.
Dunn said he just sold the former Southwest Eye Institute on Sahara Avenue for $57 a square foot, which is more in line with what investors are willing to pay, while a new six-story building developed by bankrupt Plise Development sold for $53 a square foot.
"Where you're seeing prices in the $90s and low $100s is typically with end users, and the tenant improvements have to be such that they don't put another $50 a square foot into it for their use," Dunn said. "Maybe $10 to $15 a foot, that justifies it as a good value."
While smaller local buyers have driven deals in the $1 million to $2 million price range over the past year, large private investors focusing on long-term appreciation have jump-started the $5 million-plus segment, Marcus & Millichap's Linn said.
Smaller properties priced at less than $800,000 likely will garner interest from owner-users with access to Small Business Administration financing, she said.
Marcus & Millichap forecasts a drop in Las Vegas office vacancy of 20 basis points this year, which would put it around 24.5 percent, with limited new construction. After coming to a complete standstill last year, office construction is up to about 145,000 square-feet — about the size of a single big-box store — in 2011.
Asking rents will slip 1.8 percent in 2011 to an average of $23.67 a square foot, while effective rates — including landlord concessions — will decline 2.3 percent, to $17.87 a foot.
Contact reporter Hubble Smith at hsmith@reviewjournal.com or 702-383-0491.