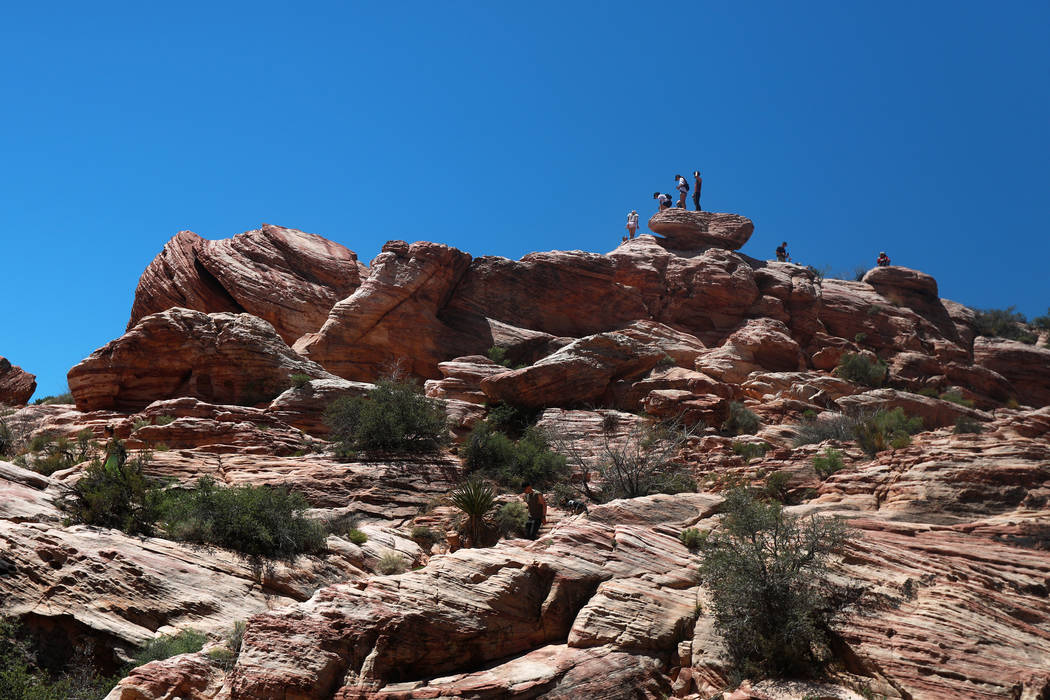 When Sarah Jorgenson began looking for a new house with her husband, they were instantly drawn to the Summerlin area.
The Hawaii native liked the amount of greenery and the 20-minute commute to Red Rock Canyon. She and her husband make the trip to the national conservation area or Mount Charleston about every other weekend to hike or go biking and said close access was a large perk. On top of that, the 29-year-old only has a 15-minute drive to downtown Las Vegas.
A recent survey from t2 Marketing International and the Las Vegas Global Economic Alliance shows that Jorgenson is not alone. The "Workforce of Tomorrow" study, to be released Tuesday, shows Las Vegas residents ages 19-34 are more interested in living close to nature. Living somewhere with access to green space, parks and recreation was the highest priority for residents ages 19-24, beating other amenities like proximity to work, employment opportunities and cost of living.
This, along with the fact that all ages surveyed (19-42) were interested in investing in education, could point to signs that the workforce of tomorrow is less transient than those in other cities, said Corey Padveen, a partner at t2 Marketing International.
"There seems to be a sense of permanence in these results, which is great for the future of Las Vegas," Padveen said. "This seems to be a tendency to want investment in the longevity of the city as opposed to instant gratification."
More important, he said, this could be a sign of a changing perception of Las Vegas.
"Las Vegas is often perceived as a place for a three- to five-day vacation," he said. "Now, its looked at for long-term investments in the workforce and community."
The survey showed Southern Nevada workers ages 19-24 also tend to prefer living closer to the center of Las Vegas and may be less nomadic than their counterparts in other cities.
Over half of local respondents in that age range preferred living within 30 minutes of the city, and 49 percent of locals between 25 and 34 agreed. Both of these age groups found close proximity to city living much more important than Southern Nevadans between 35 and 42 did, while only 36 percent preferred a commute under half an hour. About half of these respondents would rather live more than 30 minutes from Las Vegas.
Padveen said this is because a higher percentage of those over 35 were car owners, meaning they had to rely less on public transportation.
For respondents who used public transportation or traveled by a combination of car and public transportation, a large number were in favor of investing in more bus lanes.
"It may lead to a future with less cars in the road, less traffic and fewer carbon emissions," Padveen said.
Contact Bailey Schulz at bschulz@review-journal.com or 702-383-0233. Follow @bailey_schulz on Twitter.