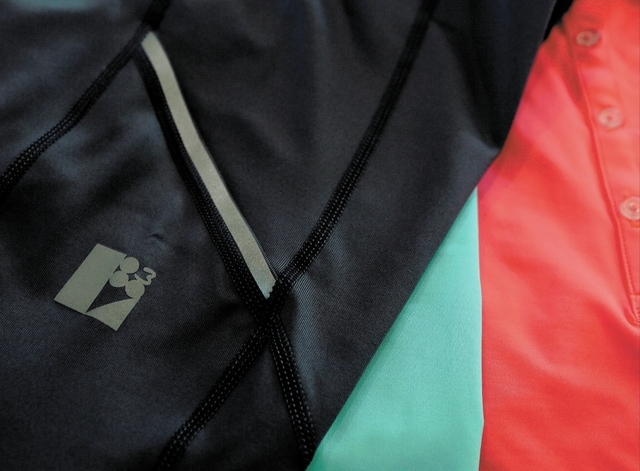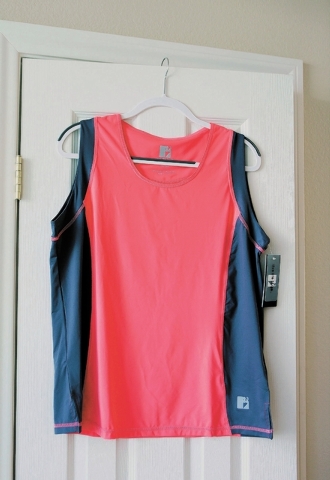 Las Vegas resident Susan Merritt has a lengthy background in product development for the fashion industry and a resume that would make many people envious: She's worked for Saks Fifth Avenue in New York City, Wynn Las Vegas and MGM Resorts International. It wasn't until she created her own clothing line, though, that she really found her calling.
Live Life Large is a line of active and resort wear for plus-size women, something that came about while Merritt was doing consulting work. A company wanted to go into yoga wear, but Merritt cautioned them against it because there were already so many strong players in the marketplace.
A few days later, she was talking to a stakeholder on the phone, and the woman thanked her for dissuading the concept. Coincidentally, Merritt just joined a gym at the time and the two women started talking about wanting more fashionable gym clothes. The other woman, a size 22, told Merritt she worked out every day of her life, and there was nothing for her to wear. In fact, she would buy men's T-shirts that she had tailored to fit her.
"She buys a man's T-shirt and has it totally redone by a dressmaker to go to the gym," Merritt said.
The conversation sparked the idea to appeal to plus-size women looking for fashionable active wear. After 18 months of research through focus groups of three to five people, Merritt had a line of clothing.
"This really started out as a cute little line to fill a void, but it's become my mission," Merritt said.
Live Life Large's first collection shipped out to retailers in spring. Today, the company has about two dozen accounts of varying sizes, and the line is available on Amazon. A private investor is finding the brand and Merritt declined to disclose startup costs.
"It was a lot. It was a very, very generous offering of his belief in us," she said.
Her first shipment went to Zulily.com, an account she secured after attending a trade show and struggling to find plus-size buyers. When she finally heard a woman mention that she was looking for plus sizes, Merritt pounced.
"I accosted the woman, but she was lovely," Merritt said.
From there, Zulily placed an order, and Live Life Large sold thousands of pieces via the site's three-day sale events.
"The customer's out there," Merritt said. "The Zulily thing was the beginning of a huge opportunity for us. People liked what they saw."
One challenge in the beginning was creating the brand's sizing specifications. With some samples from other brands, there was up to an 8-inch difference from one piece to another in the same size.
"It was overwhelming," Merritt said.
She had her focus groups try on samples and comment on sizing, style and features before settling on the final line specifications.
"As you get more and more into this, what you find is that the metrics show more and more this is a very underserved and underappreciated customer," Merritt said.
Live Life Large's first collection includes color-block tanks and tees, yoga pants, skorts and a long-sleeved hooded pullover in turquoise, salmon, lavender, slate gray and black. Technical touches, such as control mesh waistbands and iPod pockets, were added to help the clothes perform while the women work out. Sizes start at 14 and go up from there, with one of the most popular sizes being 4x. The clothing's lines are pretty simple with elegant touches such as princess seaming.
"It's fashion without being too crazy," Merritt said.
The line will be refreshed each season, with the first update to come in March.
Contact reporter Laura Carroll at lcarroll@reviewjournal.com or 702-380-4588. Follow @lscvegas on Twitter.